Forget the jellied cranberry sauce…get sauced on Cranberry Orange Jell-O Shots this year for Thanksgiving.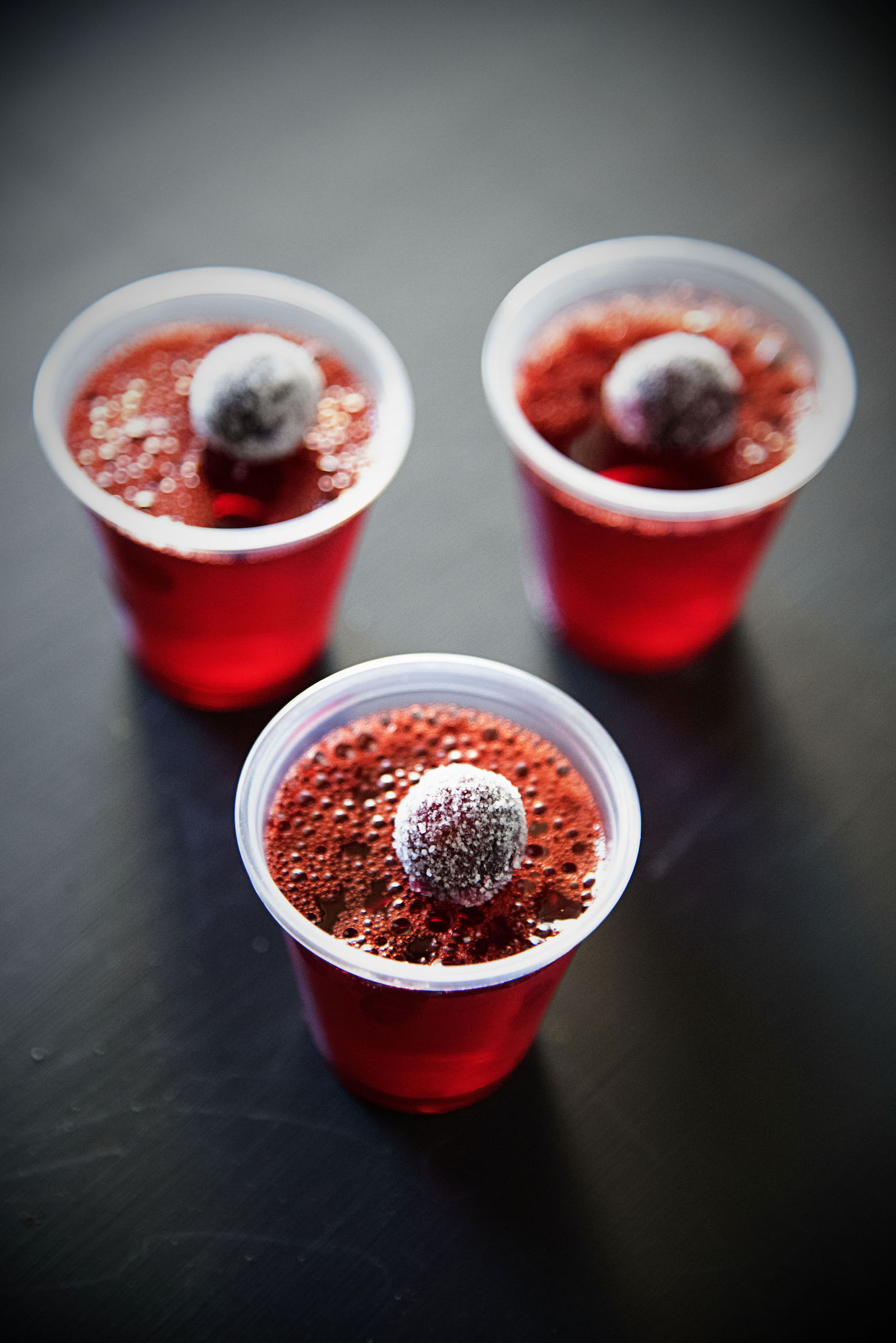 It's American Thanksgiving this Thursday.
So I'm sticking with some classic Thanksgiving pairing of orange and cranberries.
My ode to cranberry sauce if you will.
But these Cranberry Orange Jell-O Shots are much more fun than cranberry sauce.
It's cranberry you can get sauced on. 😛
And if someone brings up politics…these may become necessary. 😛
Super necessary.
Maybe make a double or triple batch.
There are people who like whole berry cranberry sauce.
My mom is a whole berry cranberry person.
Then there are those that like jellied cranberry sauce.
I am a jellied cranberry sauce girl.
So is my dad.
I'll eat both but reality is I really do want the clump of cranberry that comes out of a can. 🙂
Perhaps nostalgia.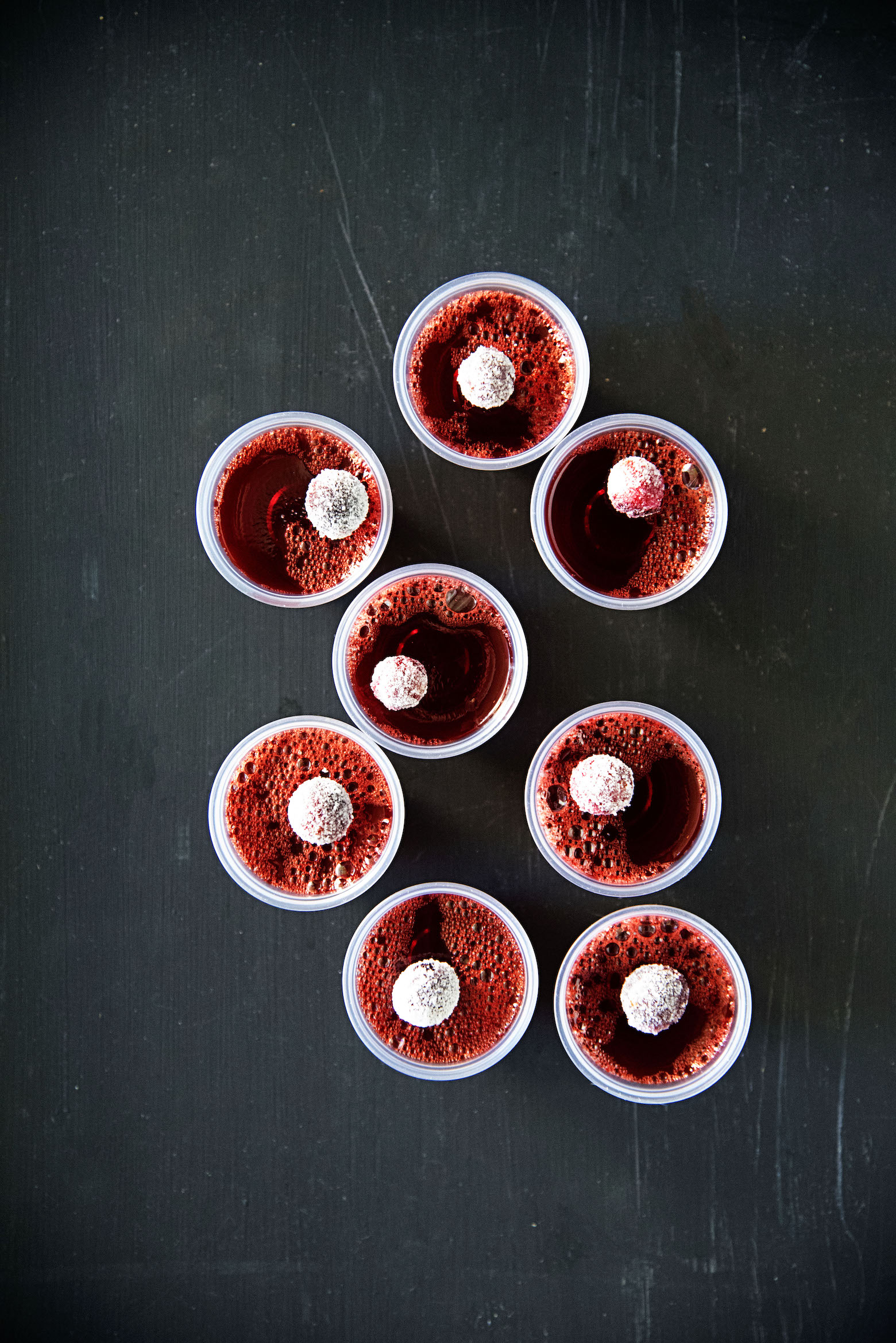 These Jell-O shots use cranberry Jell-O.
You can normally find it around this time of year.
If you do stock up on it.
Can't find it?
There is always the internet for that.
I usually buy mine on Amazon.
Though right now the prices are jacked up due to the holiday.
You can also just use Orange Jell-O in a pinch and replace the water with Cranberry Juice.
Since you can pretty much find both those things year round.
I used an orange cream vodka but you can use just a plain orange vodka.
The liqueur I used is Drillaud …I love all their stuff.
They make a ton of flavors, all excellent.
Feel free to use whatever orange liqueur you want.
Have fun prepping for Thursday!
P.S. It's a great day to buy my cookbook.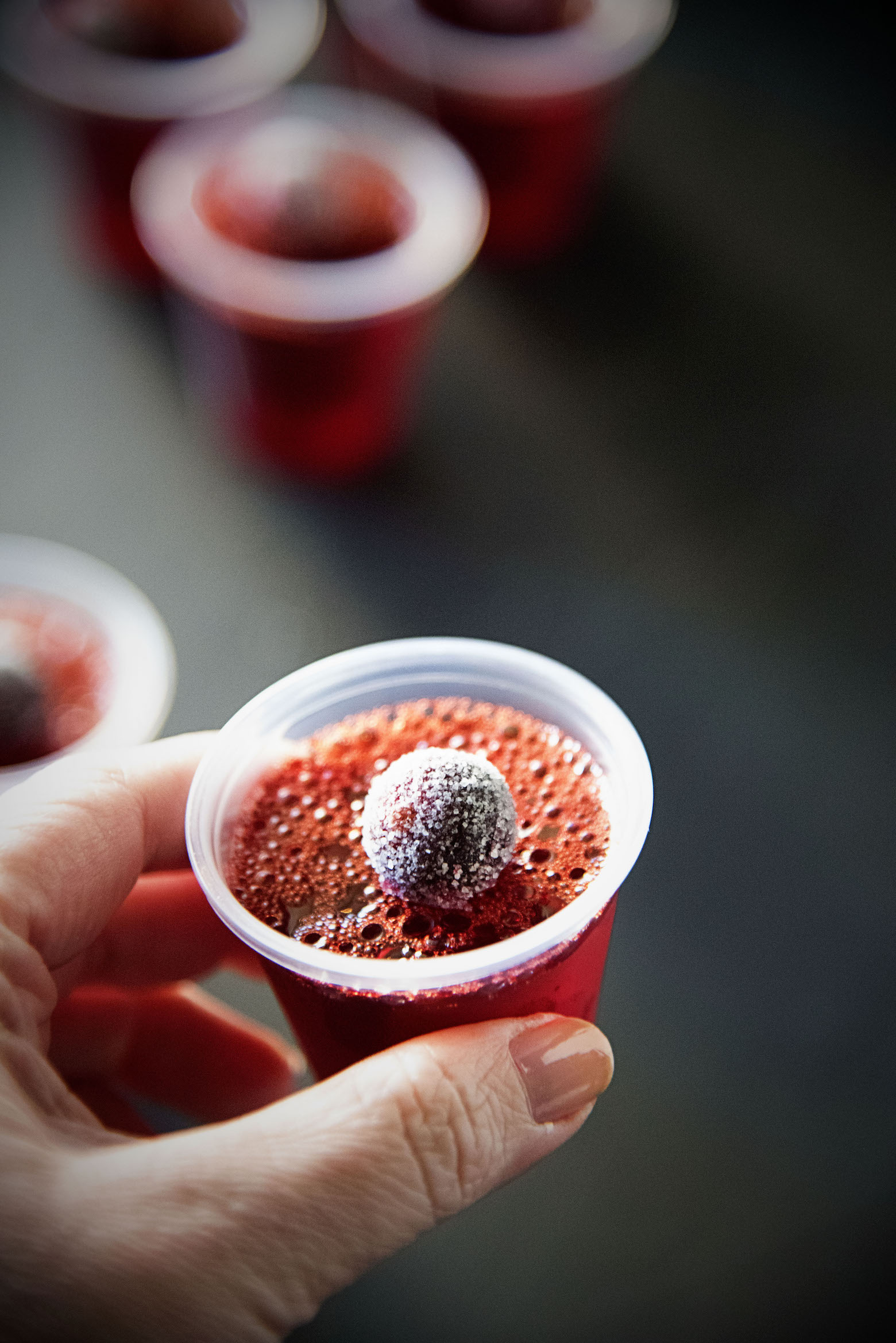 Want More Jell-O Shot Recipes?
Peanut Butter Grape Jelly Jell-O Shots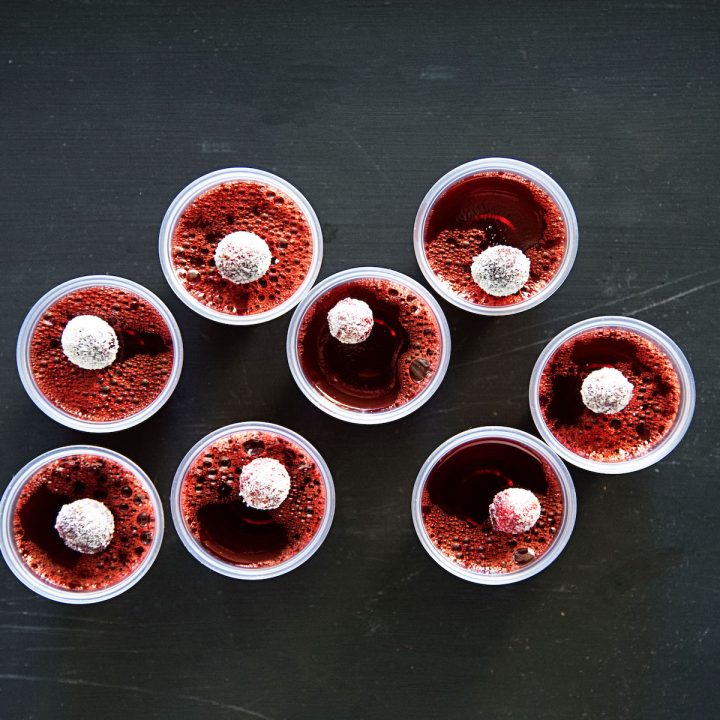 Cranberry Orange Jell-O Shots
Ingredients
2 cups water
1/2 cup orange juice
2 (3 oz) packages Cranberry Jell-O
3/4 cup Orange Cream Vodka
3/4 cup Orange Liqueur
sugared cranberries for garnish
Instructions
Bring 2 cups of water to a boil.
Empty powdered Jell-O into a large mixing bowl and add the boiling water.
Let sit for 3 minutes.
Stir until all the gelatin dissolves.
Add the orange juice, Orange Cream Vodka, and Orange Liqueur.
Stir until mixed and pour into 2 oz. cups filled 3/4 of the way full.
Top with sugared cranberries if desired.