Salted Caramel Pound Cake: Rich, dense pound cake made with Darigold Salted Caramel Milk, brushed with a Butter Salted Caramel Milk Syrup, and covered in salt and sugar. The ultimate in salty sweet.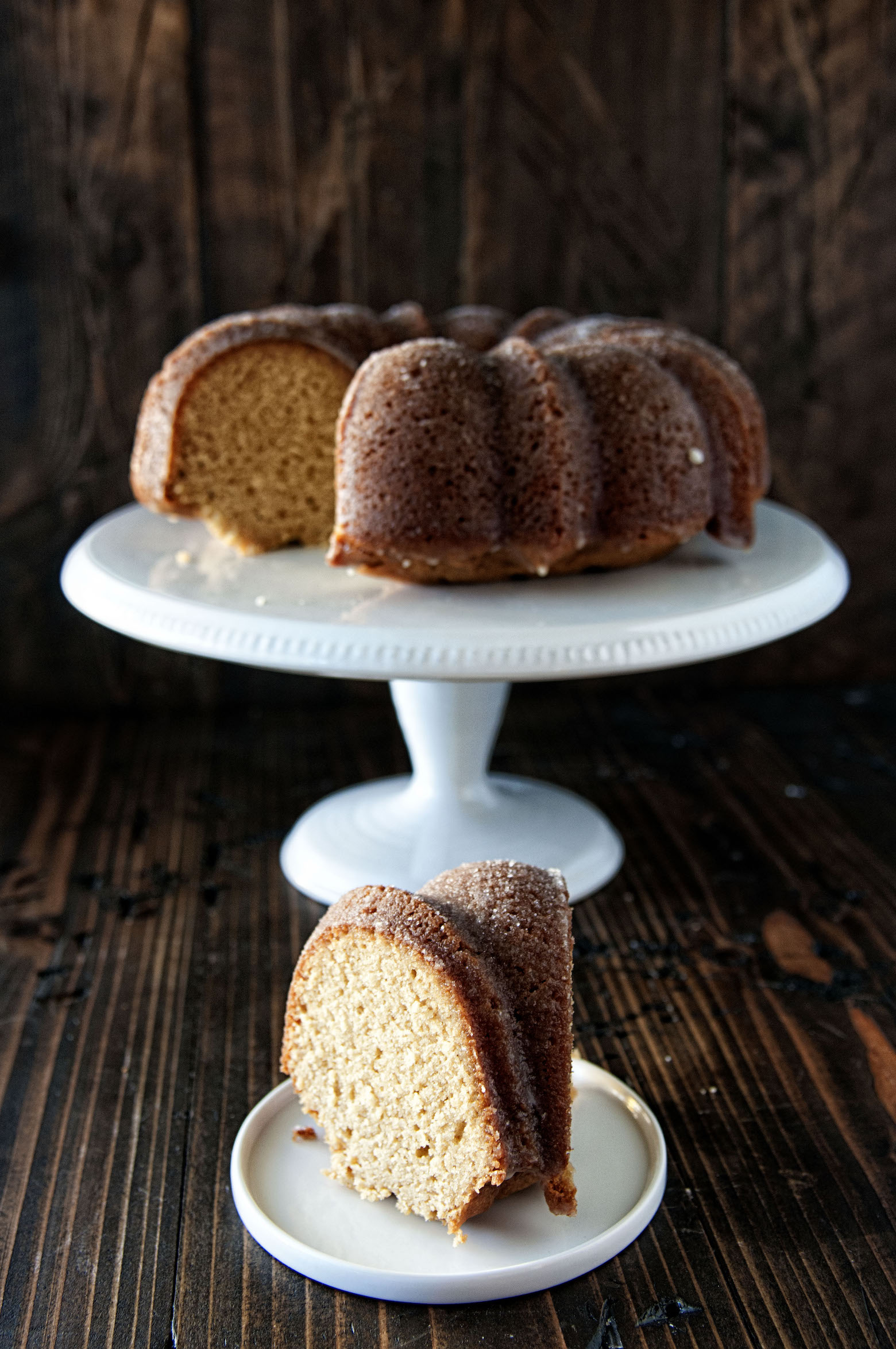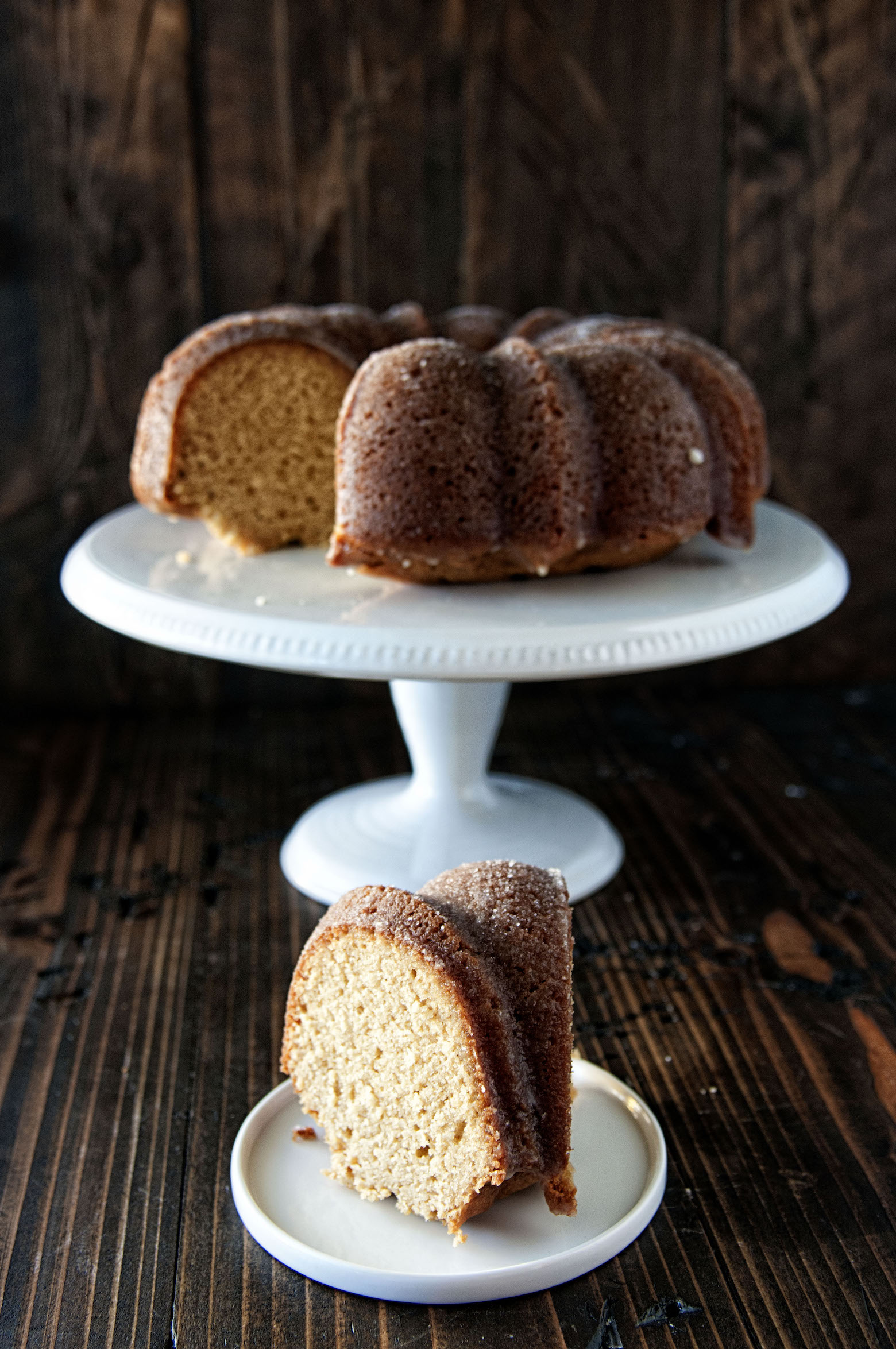 This post is in collaboration with Darigold and I received composition for it. As always the opinions, words, and overuse of emoji's are my own.
Oh salted caramel how I love you.
The salty sweet combo is one of my favorites of all time.
So when Darigold came out with a Salted Caramel Milk and asked me if I wanted some I was like…ummm…YES!
If you recall they had sent me some of their Heat N' Serve Hot Cocoa last fall and I made a super yummy crumb cake with it.
I bet that this Salted Caramel Milk would also make a great crumb cake but I decided to make a pound cake.
There were so many things I could have done with the milk…including just putting it in my coffee…which is super tasty FYI.
But this pound cake was calling my name. Since the flavored milk is made using whole milk it is perfect for baking.
My hunch was right as I sent the cake (minus one piece) to my husband's work. They told him that this cake was not only amazing but one of the best things I have ever made.
And they would know as they eat a lot of my baked goods.
They also hinted to go ahead and make it again. 😀
What really makes this cake special is the butter salted caramel milk syrup.
It keeps the cake moist all while adding a delicious outer shell that is coated in sugar-salt crust.
Seriously….make this cake!
Not lucky enough to live in the Pacific Northwest and cannot get the Salted Caramel Milk at your store? Then I would use a cup of whole milk and 1/4 cup of salted caramel sauce (store bought or homemade).
If you are in the Pacific Northwest you will be happy to know that this is a permanent addition to the Darigold Old Fashion Milk line and so you should be able to get it year round.
Thanks to Darigold for making great products and supporting my blog.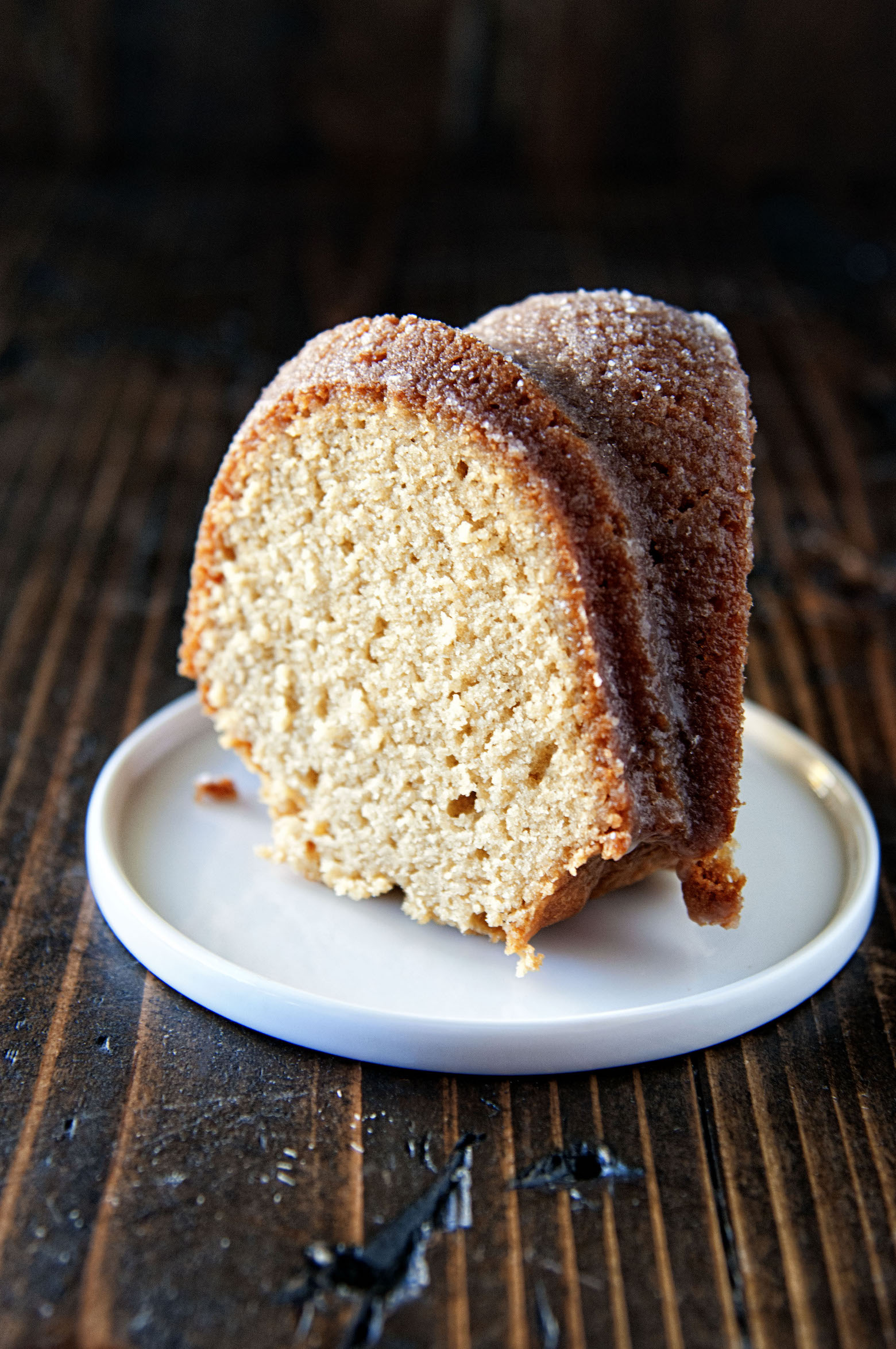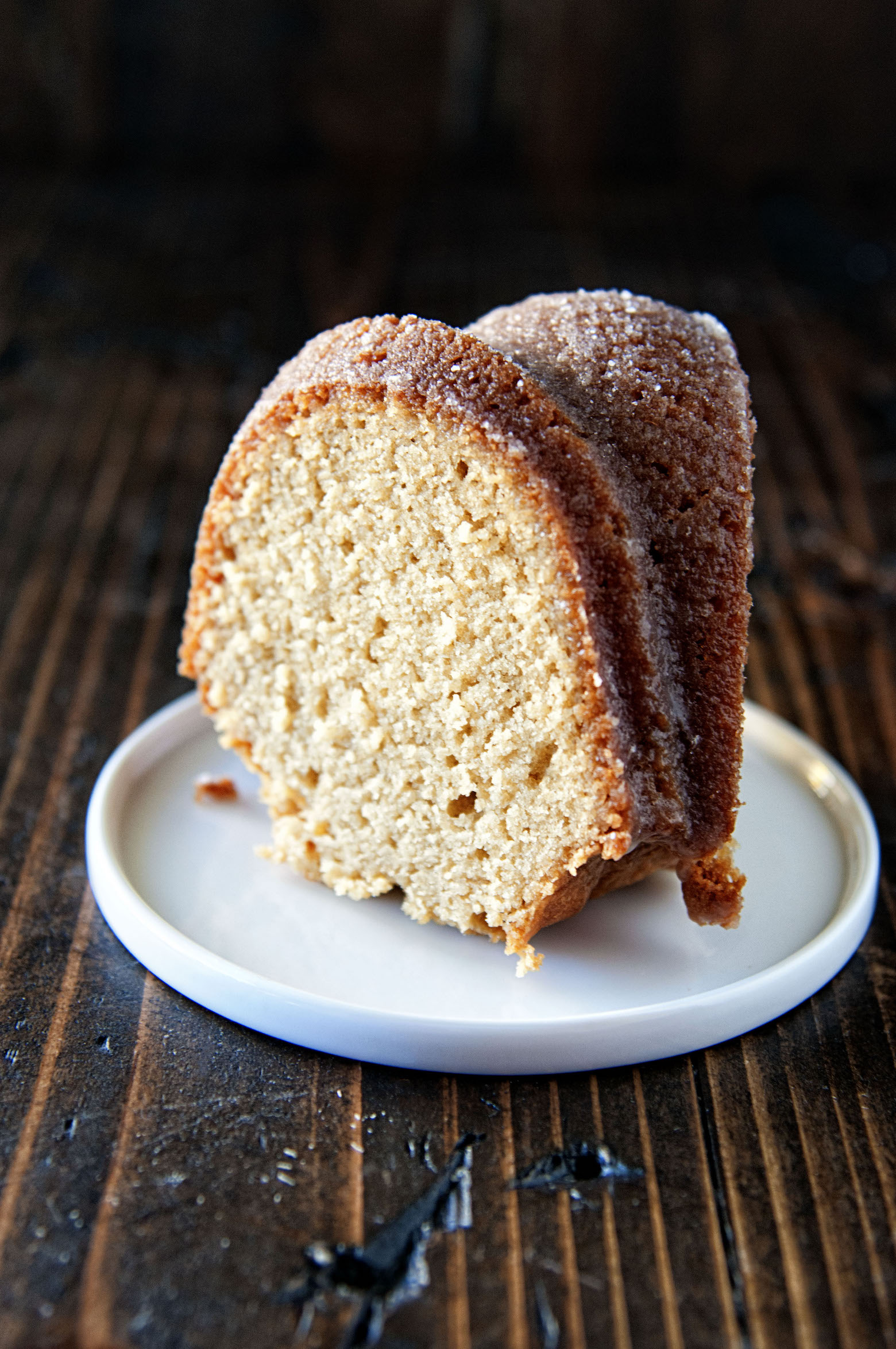 Salted Caramel Pound Cake
Pound Cake:
8 oz. unsalted butter, at room temperature
1 ½ cups brown sugar, packed
½ cup granulated sugar
5 large eggs, at room temperature
2 tsp. vanilla extract
1 cup Darigold Salted Caramel Milk
3 cups all-purpose flour
¾ tsp. fine grain-sea salt
½ tsp. baking powder
½ tsp. baking soda

Butter Salted Caramel Milk Syrup:
1/3 cup granulated sugar
4 TBSP unsalted butter
1/16th tsp. fine-grain sea salt
¼ cup Darigold Salted Caramel Milk
Sugar-Salt coating
¼ cup granulated sugar
1/16 tsp. fine-grain sea salt
Instructions:
For the cake batter:
Preheat oven to 325F.
Butter and flour a 12-cup Bundt pan or be lazy like me and use the baking spray.
Using a stand mixer with a paddle attachment (or a large bowl with electric beaters) cream together the butter and sugars until light and fluffy, about 5 minutes.
Add the eggs one at a time, scraping down the bowl after each addition.
Beat in the vanilla until thoroughly combined.
Whisk together all the dry ingredients into a medium size bowl.
With the mixer on low speed beat in the flour mixture and salted caramel milk, alternatively, beginning and ending with the flour mixture.
Pour the batter into the prepared pan.
Bake for 1 hour or until a toothpick inserted into the center of the cake comes out clean.
Allow the cake to cook in the pan for 5 minutes.
Turn cake onto a cooling rack to cool completely. Place cooling rack a top a large baking sheet.
Butter Salted Caramel Milk Syrup:
Combine the sugar, butter, and ¼ cup water in a small saucepan and place over medium heat.
Stir until the sugar melts, about 5 minutes.
Remove the pan from the heat and whisk in the salted caramel milk and salt.
Brush the syrup over the surface of the cooled cake liberally using a pastry brush.
Sugar-Salt Coating:
In a small bowl whisk the sugar and salt together.
Sprinkle it all over the cake.
Transfer cake to a cake stand or plate using a cake lifter or two spatulas.
Serve cake immediately or wrap in plastic wrap and store it at room temperature for up to 48 hours before serving.