Hot Chocolate Marshmallow Cream Cheese Muffins are a chocolatey muffin topped with marshmallow cream cheese and topped with marshmallow bits.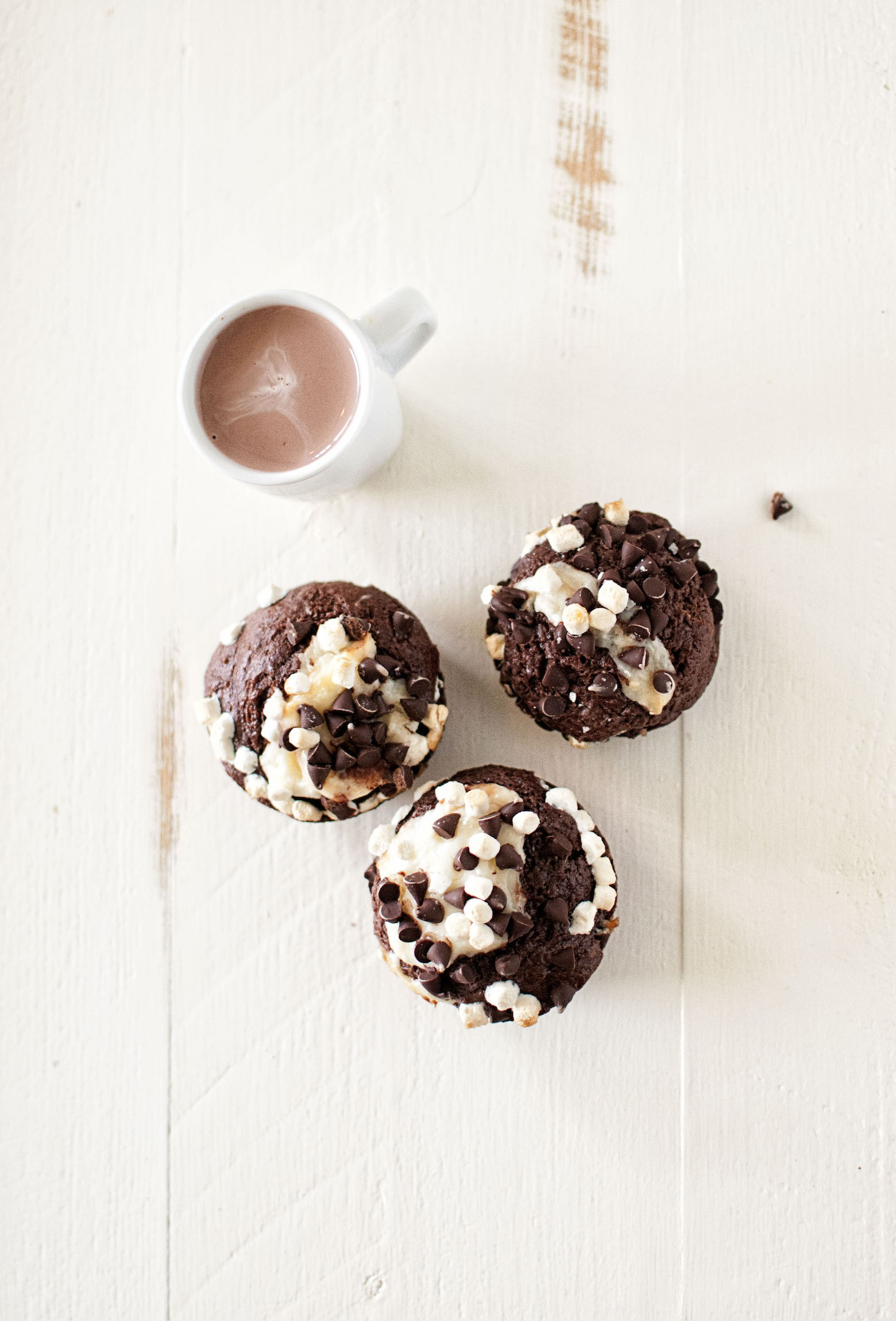 In 1987 the International Olympic Committee decided to allow NHL players to play in the Olympics.
This coming year they are not going due to the NHL and the IOC not being able to come to an agreement.
I get it. It is a pain for the NHL.
It happens smack dab in the middle of the season and they have to adjust the schedule causing the players to have to play a more packed schedule.
This can lead to more injuries.
The players however are not happy at all.
They want to represent their countries.
I get that too.
That being said, back in day if a hockey player (or any athlete) wanted to participate in the Olympics they had to wait to turn pro.
It was a sacrifice.
A decision between money and country.
Even if you are not into hockey, most people know about the Miracle On Ice.
You should watch it.
Back in the day the Russians and other Eastern block countries used alternative facts to get their professional players into the Olympics.
They claimed they were students or had other professions only to come out later of course that they were all paid by Russia.
It's part of what made the IOC to allow professional players from all countries.
They had professionals and the USA had college kids.
The USA was deep in the cold war with Russia…unlike today where our president is trying to be Putin's BFF and calling our intelligent agencies idiots. Joy.
People who knew nothing about hockey rallied around these boys.
To say they were underdogs is putting it mildly.
Yet, spoiler alert, the USA beat the Russians .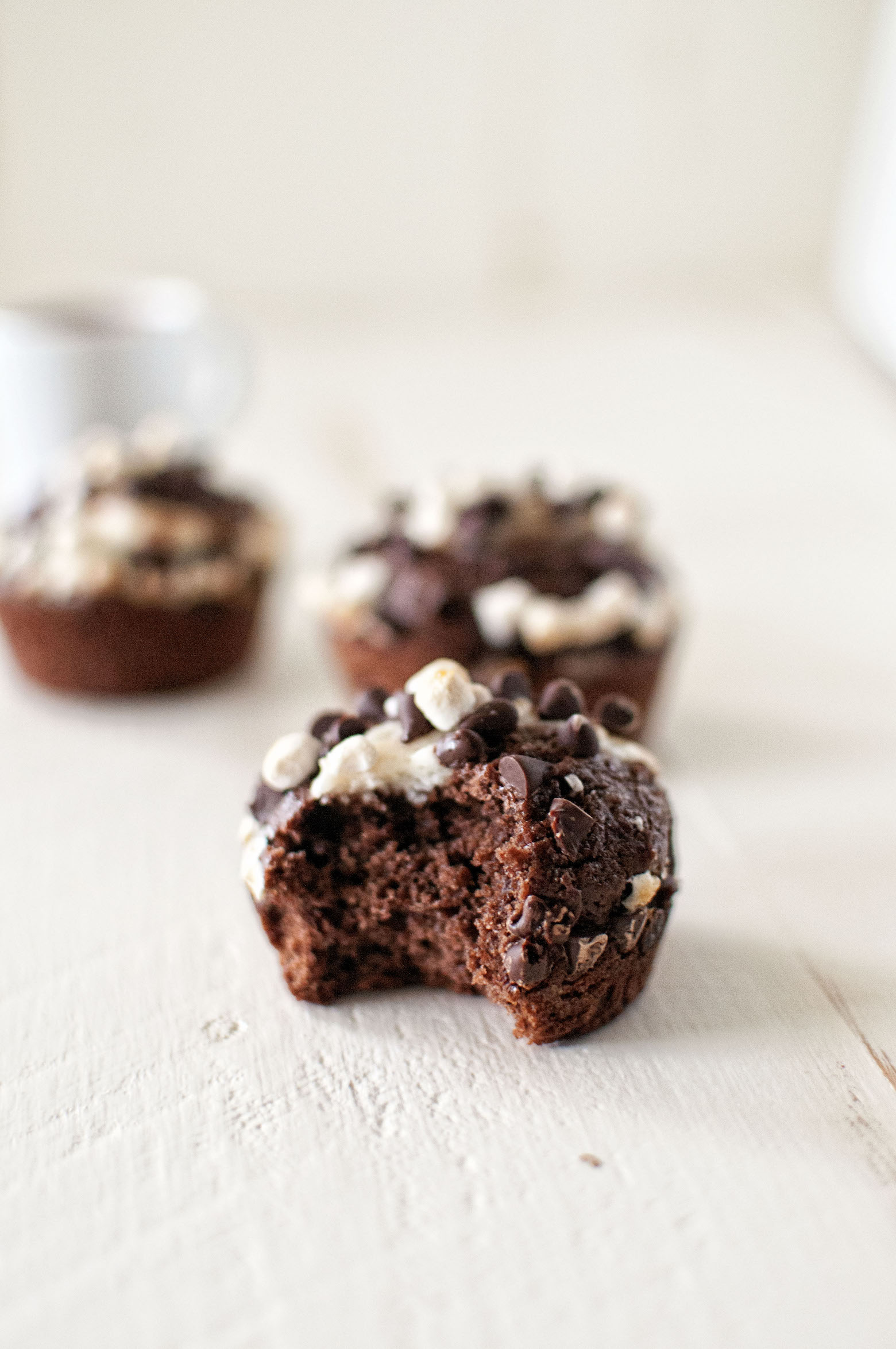 Since it was the NHL and not the IOC to say no NHL players, I'm going to guess that we will be going back to the days of Miracle on Ice.
The KHL (Russia) is allowing it's players to participate…though they are threatening to pull them not because of schedule but because Russia is upset that some players in other sports were banned for doping.
Either way it should be interesting.
My suggestion?
Watch women's hockey this Olympics.
It's actually way more competitive against each other since they play each other all the time.
The USA/Canadian rival is real and those games are fun to watch.
My other suggestion?
Make these Hot Chocolate Marshmallow Cream Cheese Muffins. 🙂
Muffins get the reputation of being boring.
These are anything but boring.
I will get people asking if they can use mini marshmallows instead of mallow bits…the answer is no.
The marshmallows melt and disappear as where the mallow bits hold their shape.
According to my husband and the hockey team the best part about these muffins is how the top of the cream cheese and the mallow bits get caramelized.
If you don't like the tang of cream cheese you can substitute the cream cheese for Mascarpone cheese.
By the way, it's a great day to buy my cookbook !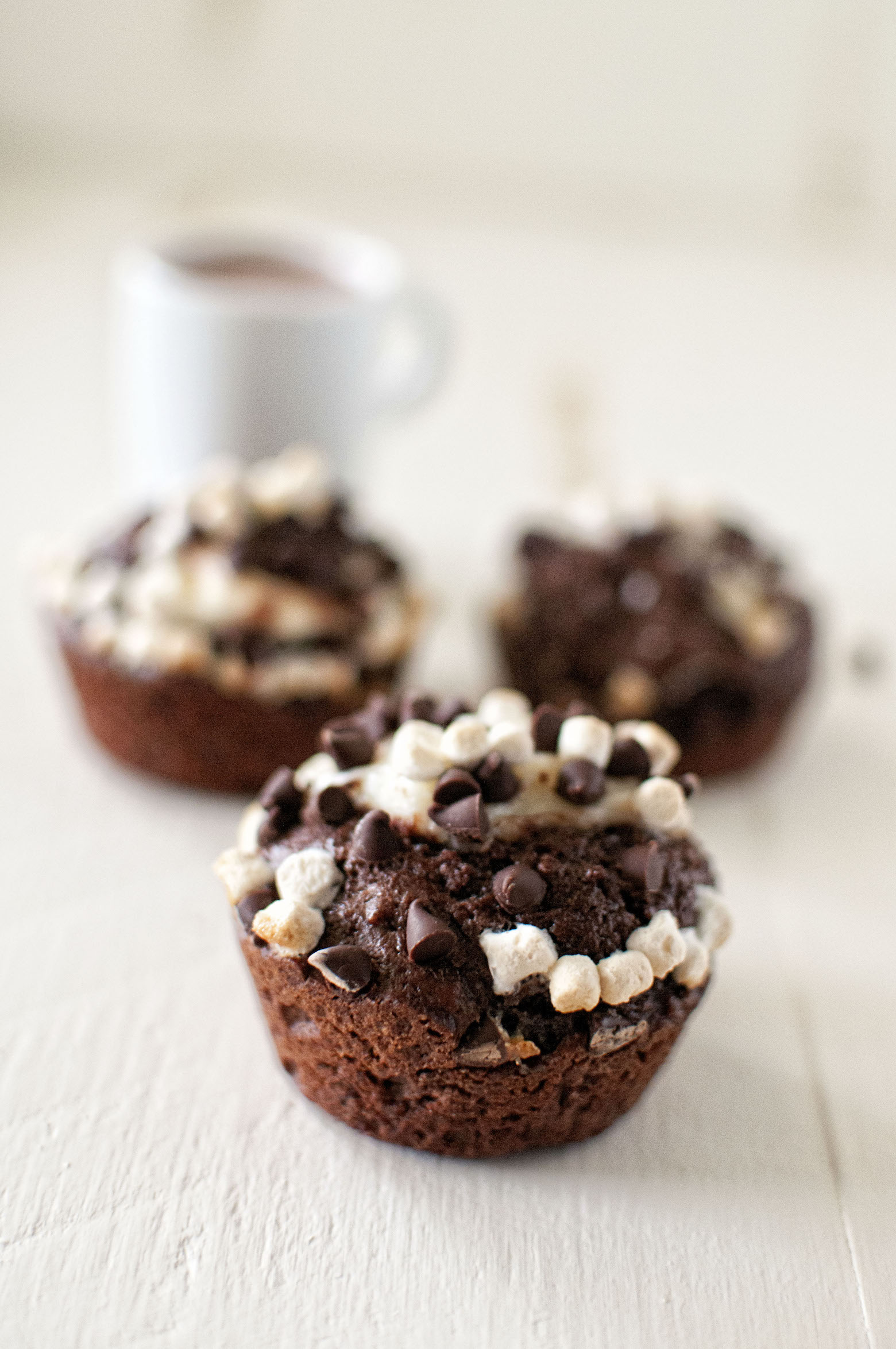 Want More Muffin Recipes?
Clementine Chocolate Chip Muffins
Cider Glazed Apple Fritter Muffins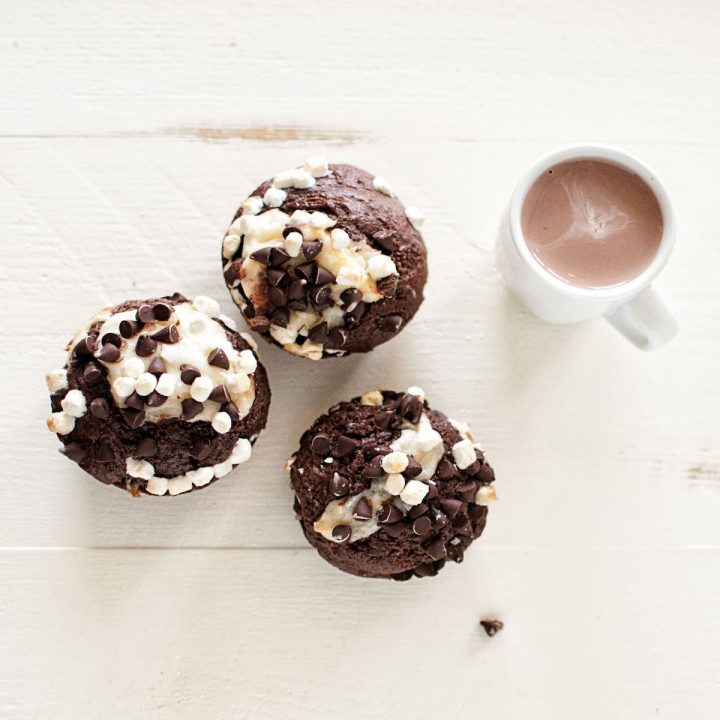 Hot Chocolate Marshmallow Cream Cheese Muffins
Ingredients
Marshmallow Cream Cheese:
8 oz. cream cheese, at room temperature
1 (7oz) container marshmallow fluff
Muffin Batter:
2 cups all-purpose flour
3 tsp. baking powder
1/4 cup unsweetened cocoa powder
1/2 tsp. salt
3/4 cup granulated sugar
1 egg
1 cup chocolate milk
1/3 cup plus 1 TBSP vegetable oil
Topping:
1 1/2 cups mini chocolate chips
1 1/2 cups mallow bits
Instructions
Spray two 12 cup muffin pans (so 24 muffins total) with baking spray.
Marshmallow Cream Cheese:
Whisk together the cream cheese and marshmallow fluff.
Put in freezer until ready to use.
Muffins:
Preheat oven to 375F.
Stir together the flour, baking powder, cocoa powder, salt, and sugar in a large bowl.
Make a well in the center.
In a small bowl or 2 cup measuring cup, beat egg with a fork.
Stir in chocolate milk and oil.
Pour all at once into the well in the flour mixture.
Mix quickly and lightly with a fork until moistened, but do not beat.
The batter will be lumpy.
Divide out the batter, filling up the muffin cup 1/2 way.
Scoop a heaping TBSP of the marshmallow cream cheese and place in the middle of the muffin batter.
Top each muffin with 1/2 TBSP mini chocolate chips and 1/2 TBSP mallow bits
Bake for 22-24 minutes, or until a knife inserted comes out clean (in the chocolate part….the cream cheese will always be a little messy).