This Buttermilk Bourbon Pumpkin Cheesecake Layer Cake is a buttermilk cake with bourbon and layers of pumpkin cheesecake topped with bourbon buttercream.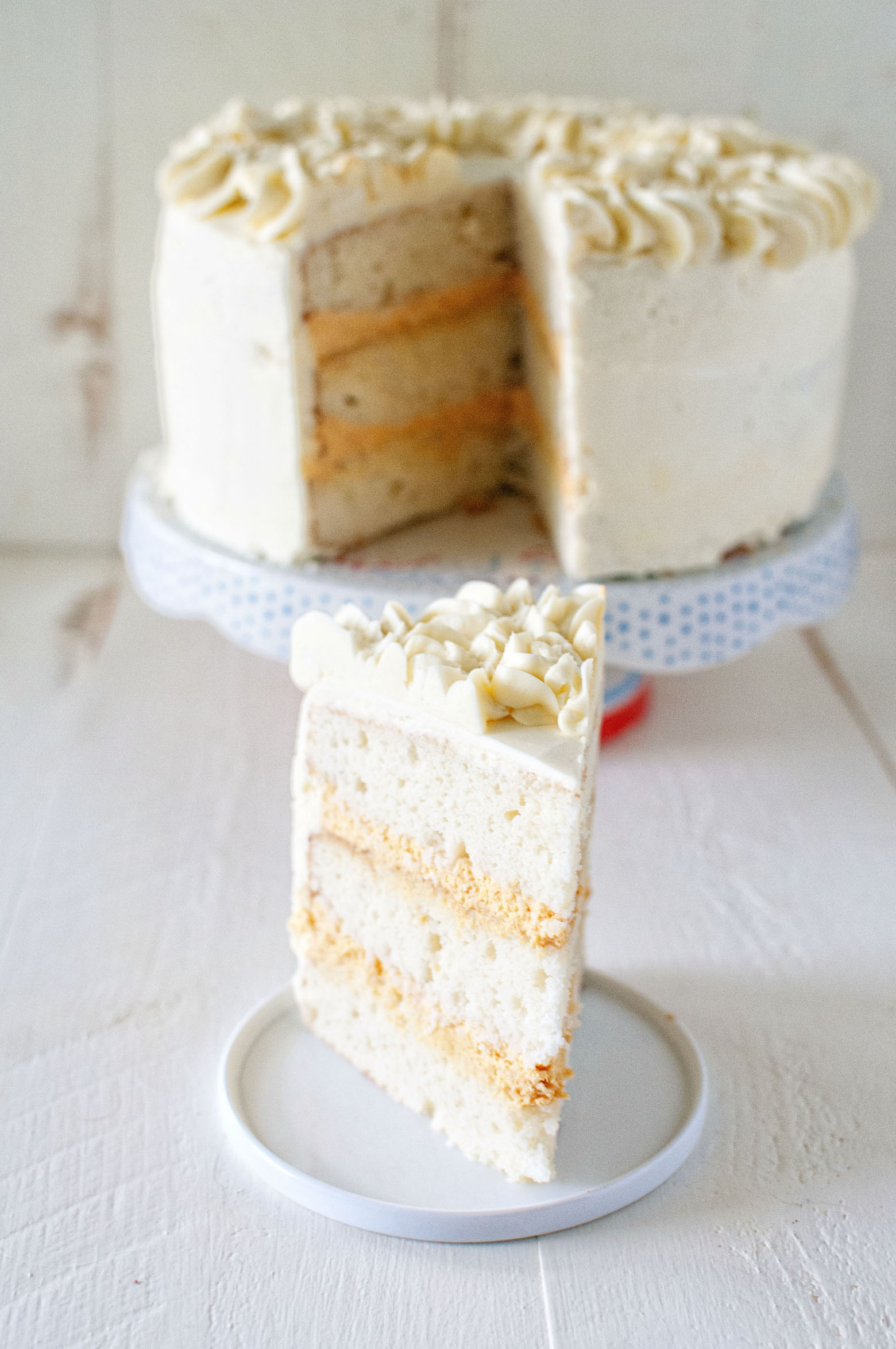 I've had a lot of insomnia lately.
Which means I have watched a lot of Hallmark Channel Christmas movies.
My husband will begrudgingly watch them with me but he will only suffer through one of them.
When I'm up all night I can watch as many as I want. 🙂
While they are extremely cheesy, almost every woman I know secretly or not so secretly likes to watch them.
Here's my observations:
I think my single women friends enjoy them because not once in any of the movies does a guy send a dick pic.
Now if you are saying dick pic?
Then you have been out of the dating game for awhile.
It is exactly what it sounds like.
Men for whatever reason have come to the very, very wrong conclusion that women…especially women they have never met want to see a photo of their banana and walnuts.
We. Do. Not.
If you think it doesn't happen that much…I run a food blog and am not in the dating world…and yet at least once a month through social media
I get sent a dick pic and at least once a month some guy through email or social media asks for nude photos of me.
In case you were wondering I pass on that.
So right away Hallmark is crushing it by skipping the dick pics.
Good choice Hallmark. Good choice.
In fact, the only action that happens in that department is a kiss…and you usually have to wait until the end of the movie for that to happen
A CRAZY amount of the main characters have dead husbands or wives. Seriously. Everyone is a widow.
Like every other movie this seems to be the case.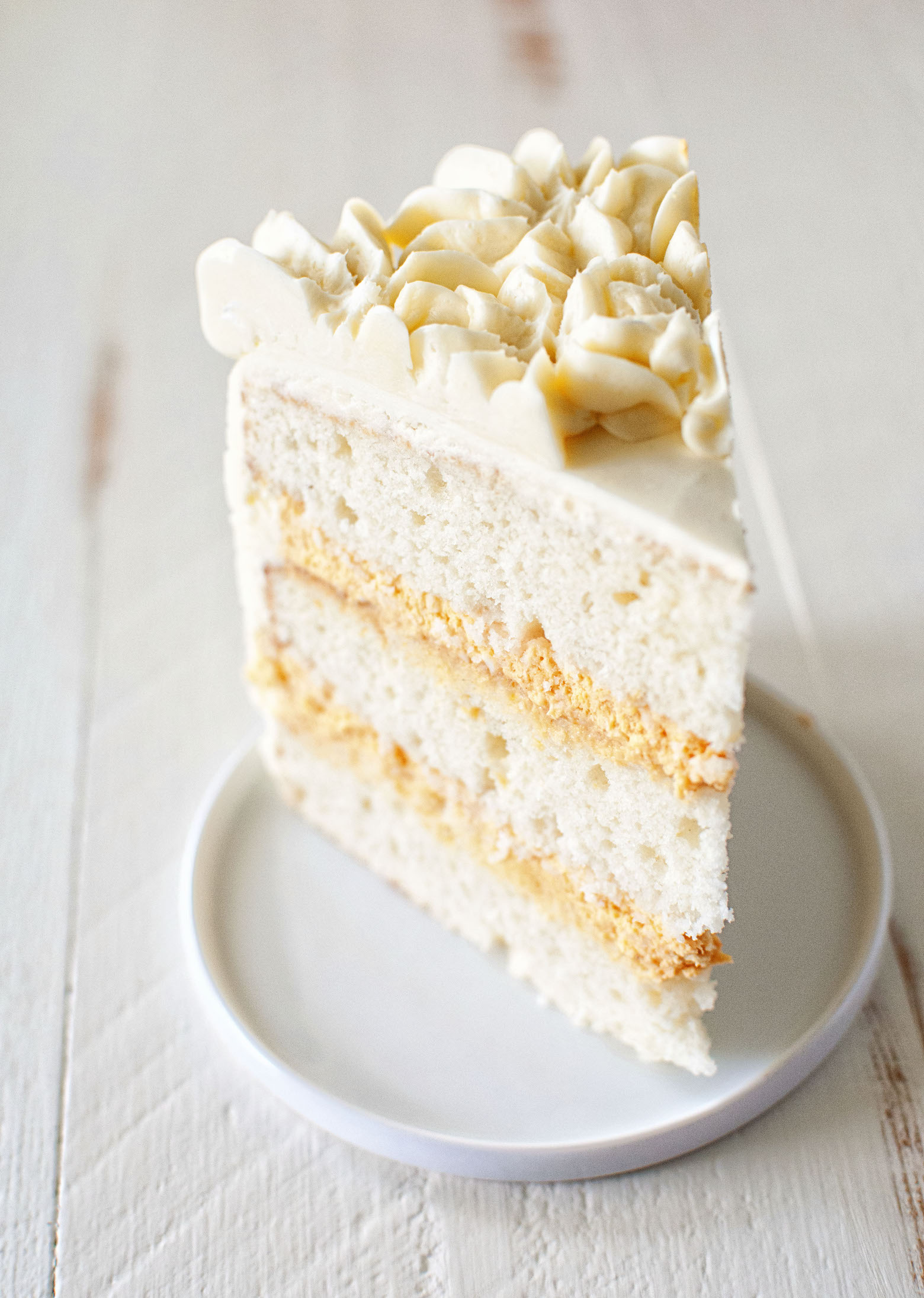 I've come to the conclusion it's because divorce is too messy and doesn't fit into the nice narrative.
Josh's wife passed and if she did not they would have continued on with the most perfect marriage ever works so much better than Josh has an ex-wife who left him because of his intimacy issues.
This also saves time in the category of children.
There is no shouting you're not my real mom action.
I did see one movie this past week that had a blended family…but again BOTH of the spouses were widows.
If you are not a widow there is a good chance you are a prince or princess of a small, obscure country.
There are also a lot of six or seven figure making individuals who give up that life for the simple county life when they realize their real passion is to sculpt elf figurines. Or make ice sculptures.
They are always finding or saving Christmas.
There is a lot of cheating. Not physical but emotional.
Pretty much everyone in the movies has a girlfriend/boyfriend or a finance already.
Of course, as we learn as the movie progresses that the significant other is all wrong for that person and they find their soulmate.
Which is all well and good…but still emotional cheating. Just saying.
There are a lot of women wearing the wrong type of shoes and clothing for the climate they are living in.
Just like the Bachelor…everyone seems to fall in love in approximately three days time.
There is not a lot of diversity in the world of Hallmark Channel.
All of them sort of look like a famous actor.
They might have been at one point…I'm looking at you Gretchen Weiner.
Speaking of white people, there also seems to usually be an older bearded white man that everyone suspects is Santa Claus.
People convince each other to act as boyfriend or girlfriend so that their families will get off their back at Christmas time only to fall in love with each other.
Mario Lopez and Melissa Joan Hart really play that up in their movie involving handcuffs…and a fiancé.
They bond over a childhood Christmas memory.
Every home is decorated like a Macy's window.
All that said…I still can't help but like them.
I mean, every single one of them has a happy ending.
And in today's insane world, we could all use a little happy and cheesiness in our lives.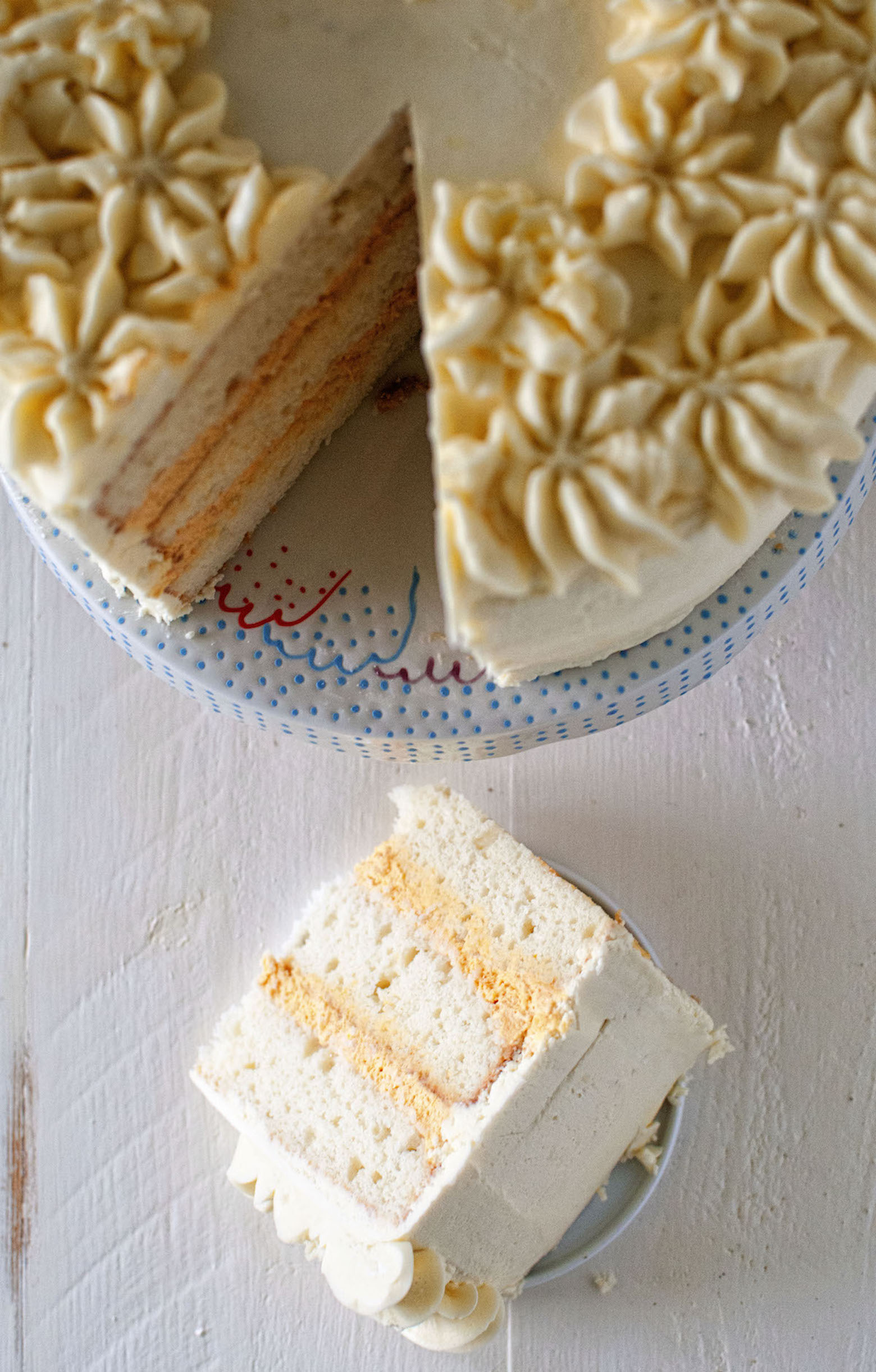 On to this Buttermilk Bourbon Pumpkin Cheesecake Layer Cake.
I thought I was done trying to find a Thanksgiving dessert until a reader asked for something "with pumpkin but not too pumpkin".
I hadn't made a pumpkin cheesecake in awhile so I decided that it would be something involving pumpkin cheesecake.
It's a no bake layer and it's just enough to have it be pumpkin without being too pumpkin.
This cake and I had battles.
The actually cake part baked up beautifully.
Except that I somehow made two 9-inch cakes and one 10-inch.
So I had to cut a little.
The pumpkin cheesecake came together just fine.
The frosting was a fail the first go around because I put too much bourbon in it and so it was runny.
So I was scraping frosting off the cake.
I switched to bourbon flavoring and the frosting came out great.
It frosted just fine only to have me hit the top of the fridge and mess up the frosting.
Rather comical at points.
Luckily, this cake was super tasty and totally worth the steps.
This is a great make ahead cake.
The cake layers can be made and frozen ahead of time and you can make the pumpkin cheesecake a few days ahead of time as well.
Just leaving the frosting and decorating to the day of.
If you want more bourbon flavor you can brush a layer of bourbon on top of each cake layer before frosting.
Last but not least…it's a great time to order my cookbook. 😀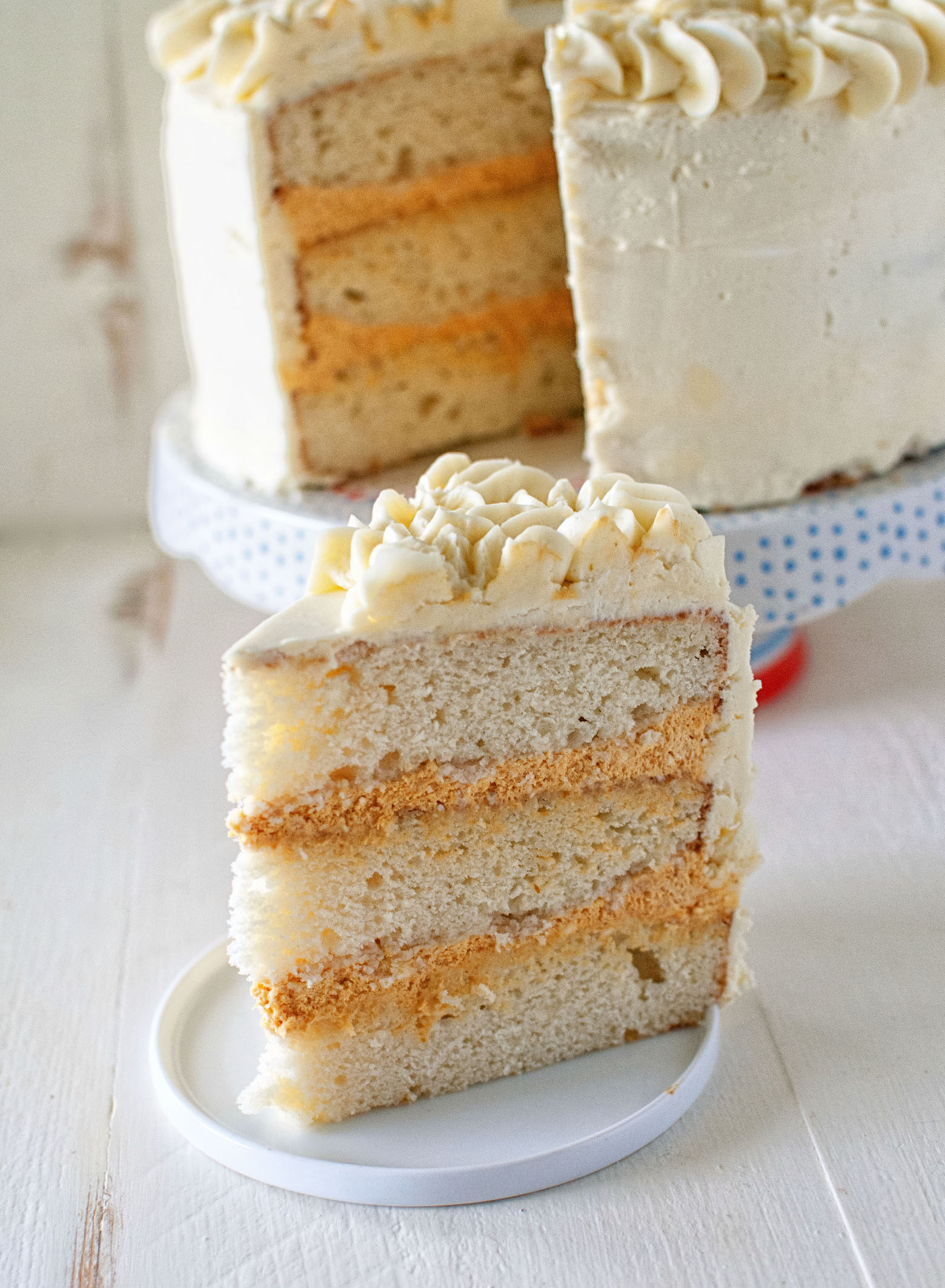 Want More Recipes? Try These:
Bourbon Glazed Brown Butter Crumb Topped Pumpkin Cake
Caramel Turtle Pumpkin Crumb Cake
Brown Butter Pumpkin Pie Layer Cake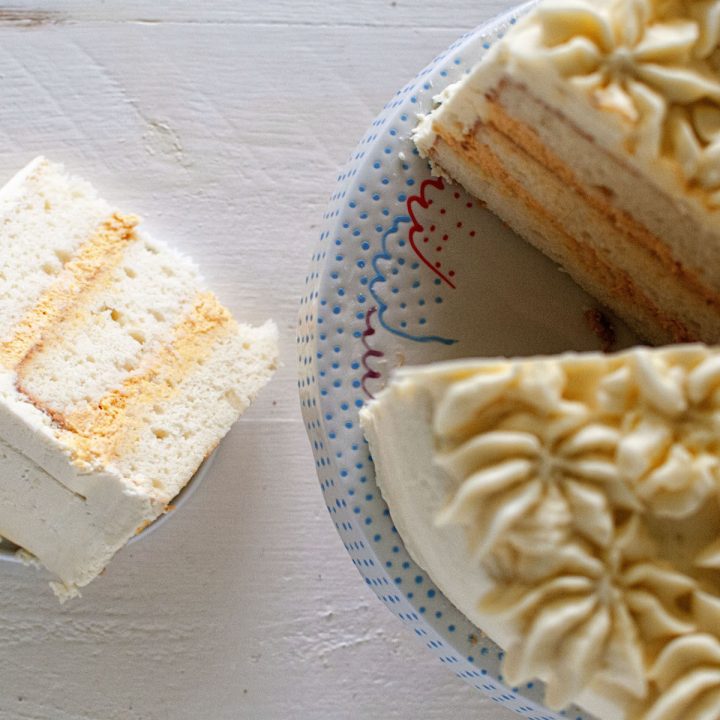 Buttermilk Bourbon Pumpkin Cheesecake Layer Cake
Ingredients
Buttermilk Bourbon Cake:
1 1/2 cups (3 sticks) unsalted butter, at room temperature
2 1/3 cups sugar
3 large egg whites
1 tsp. vanilla extract
2 TBSP bourbon
3 cups cake flour
3/4 tsp. baking soda
3/4 tsp.salt
1 1/2 tsp, baking powder
1 1/2 cups buttermilk
Pumpkin Cheesecake Filling:
1 (8oz) package cream cheese, at room temperature
1 cup pumpkin puree
3/4 cup granulated sugar
1 cup heavy cream
1 tsp. pumpkin pie spice
Swiss Meringue Buttercream:
½ cup egg whites (from about 3 to 4 large eggs)
1 cup granulated sugar
1 ½ cups (3 sticks) unsalted butter, at room temperature, cubed
1 tsp. pure vanilla extract
1/2 tsp. bourbon flavoring
Instructions
For the Cake:
Preheat oven to 350F.
Have 1 rack one-third from the bottom of the oven and a second rack two-thirds from the bottom.
Line three 9-inch cake pans with parchment paper rounds and spray with baking spray or butter and flour.
In a medium bowl, combine flour, baking soda, salt, and baking powder.
Using an electric mixer, beat butter and sugar on medium speed with a paddle attachment until light and fluffy, about 2 minutes.
Scrape down sides of bowl and add egg whites and vanilla. Beat on medium speed for 1 minute.
Add 1/3 of flour mixture and beat on medium speed until incorporated.
Add half of buttermilk and beat on medium until mixed in.
Scrape down sides of bowl and repeat adding flour mixture and buttermilk, finishing with remaining 1/3 of flour.
Batter will be thick and glossy.
Pour batter evenly into prepared pans, I like to use an ice cream scoop because the batter is so thick.
Set two cake pans on 1 oven rack and the third pan on the second rack, staggering them so cakes are not directly over each other.
Bake 25 to 35 minutes, until the tops are flat and browned.
Cool cakes in pans for 10 minutes.
Invert onto racks to cool completely. (Cakes can be wrapped in plastic wrap and frozen for up to 3 weeks.)
For the pumpkin cheesecake filling:
Using a stand mixer with the paddle attachment, beat together the cream cheese and the sugar.
Mix until light and fluffy, about 3 minutes.
Add the pumpkin puree and pumpkin pie spice and beat until fully combined.
Transfer mixture to a large bowl.
Clean bowl.
Pour in heavy cream and using the whisk attachment beat until stiff peaks form.
Fold the heavy cream into the pumpkin mixture until fully incorporated.
Cover with plastic wrap and refrigerate while you make buttercream.
For the buttercream:
In the bowl of an electric stand mixer, add the egg whites and granulated sugar.
Whisk them together briefly by hand, just until they are combined so that the egg whites don't begin cooking by themselves.
Fill a sauce pan with a few inches of water and bring to a simmer.
Place the mixer bowl with the egg white mixture on top to create a double-boiler.
The water should be kept at a simmer but should not touch the bottom of the bowl.
The double-boiler acts as indirect heat for the egg white mixture.
Occasionally stirring, heat the egg white mixture until it reaches 155 to 160 degrees F on a candy thermometer.
The mixture should be very hot to the touch and the sugar should have dissolved.
Once the egg white mixture is hot, carefully return the bowl to the stand mixer.
Fitted with the whisk attachment, beat the mixture on high speed for about 8 minutes.
When done, the meringue should hold shiny, medium-stiff peaks and be cooled to room temperature.
Stop the mixer and swap out the whisk for the paddle attachment.
With the mixer on low, begin adding in the butter a couple tablespoons at a time.
Use the paddle attachment to mix it in.
The butter must be room temperature in order to incorporate properly with the meringue.
Once the butter has been mixed in, add the vanilla extract.
Turn the mixer up to medium speed and mix until silky smooth.
This may take a few minutes, but centime to mix until light, creamy, and free from most air bubbles.
To assemble:
Once the cakes are cooled, trim the tops as needed with a large serrated knife.
Place the bottom layer of cake on a cake board or serving dish.
Spread on 1/2 of the pumpkin cheesecake filling with an offset spatula.
Top with the next layer of cake and repeat.
Crumb coat and frost the cake with the buttercream.