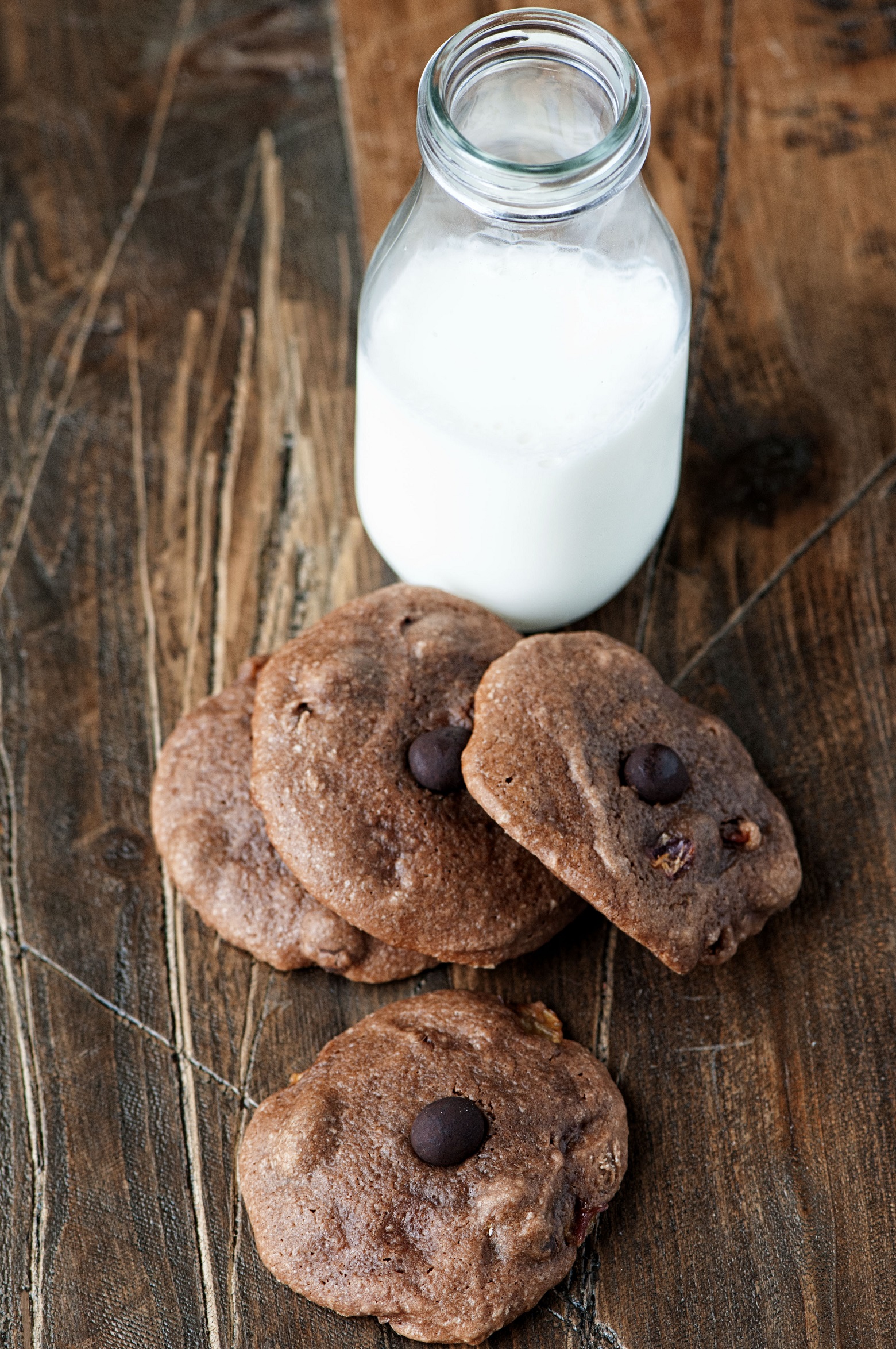 Cooking simple food is much harder than what people think. I remember a few of my friends from my pastry days commenting that the thing they were most asked to make when interviewing for a job was either a simple biscuit or pie crust. Most of my culinary friends get asked to poach an egg in their interview. Simple is not always as simple as you think. I still to this day am not a good pie crust maker.
I got sent a copy of Kurt Beecher Dammeier new cookbook Pure Food. He is a local guy, originally known for his amazing cheesemaking. If you have ever been to Pike's Place Market, Beecher's is right there at the corner across from the famous flying fish place. They are always standing there handing out cheese samples…you will also notice a very long line, for a very good reason. Their food is good.
This cookbook is really part personal pure food journey, part handbook to avoid additives, and part cookbook. It's how to make simple food, pure food. Most of the recipes are savory (some examples of the savory items are Red Fresno Sriracha, Pork Bibimbap, Halibut Ceviche, Red Cabbage Peperonata, and Panzanella Salad) but of course I wanted to do a sweet recipe…there are only a few in there.  These are along the lines of kitchen sink cookies. I had to modify mine by adding some hazelnut and whole wheat flour to get them to firm up more, my guess is because I used cherries instead of apples. But note that if you do make them you might also have to add something to thicken them up.
I chose to make ones that represented the PNW. Right now Rainier cherries are available so I based my cookie around that. Cherries don't really go well with peanut butter (at least not to me) and so I decided to use a chocolate hazelnut spread that I bought at the farmers market. It wasn't salted (the recipe calls for a salted nut butter) so I just added a little more salt. Added some chocolate covered espresso beans because what is Seattle without coffee? 🙂
The original recipe has no flour in it…mine didn't want to set up how I liked so I did add a little whole wheat flour and some hazelnut flour.
If you are looking to clear out the processed food and start eating more Pure Food I would definitely check out this book.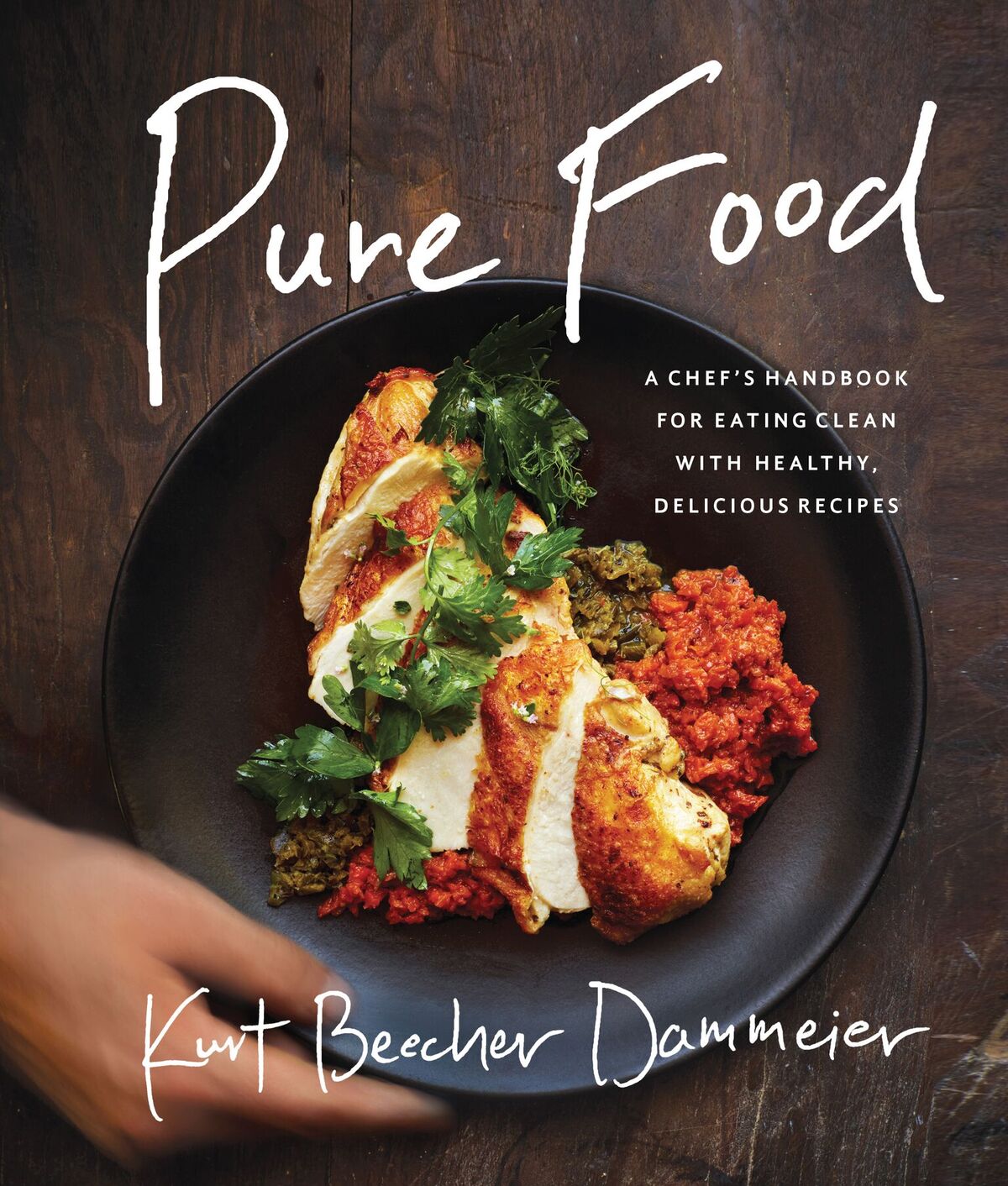 Chocolate Hazelnut Cherry Espresso Bean Cookies
Author:
Ingredients
1 cup chocolate hazelnut butter
1 cup chocolate covered espresso beans
½ cup packed brown sugar
½ cup diced fresh Rainier cherries
2 eggs
1 tsp. vanilla extract
½ tsp. kosher salt
1/3 cup hazelnut flour
1/3 cup whole wheat flour
Instructions
Preheat the oven to 350 degrees.
Mix all of the ingredients together in a medium bowl.
Drop the dough onto parchment-lined baking sheets and bake until puffed and browned on the edges, 12 to 15 minutes, switching and rotating the sheets halfway through baking.
Let the cookies cool on the baking sheets for 2 minutes, then transfer to a wire rack and cool completely.
Recipe adapted from Pure Food by  Kurt Beecher Dammeier