These big, light, fluffy, and green Mint Marshmallows are great for your St. Patty's Day spiked hot chocolate or for just eating.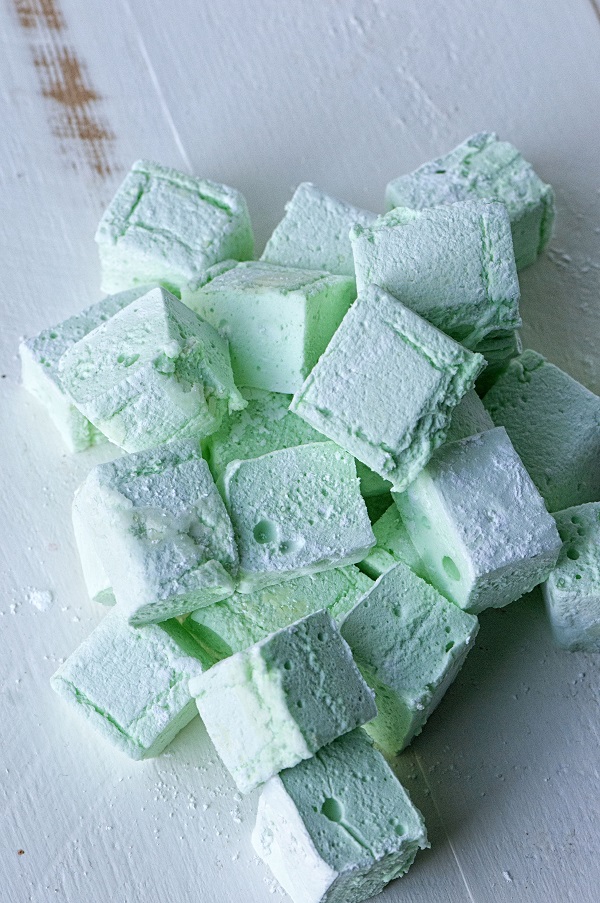 There has been an interesting little debate on the Internet as of late.
It wasn't a debate about mint marshmallows. 🙂
Maybe you have seen it, maybe you haven't. It all started with this girls rant.
A girl who went off on a rant about the CEO of Yelp, the company she worked for.
About her minimum wage job while living in San Francisco.
How she can't really pay her rent ($1245 a month)…she lives alone with no roommate.
Ummm. How she just buys a 10 pound bag of rice and that's all she eats, though as this article shows through her Twitter account she's not eating just rice.
She's buying booze.
And she's buying $28 Anthropologie candles.
The debate it sparked was of course about minimum wage.
Now don't get me wrong living on minimum wage in San Francisco is pretty hard I imagine since that is an expensive city but she took the job knowing what it made.
We've talked about it time and time again with my stepkids that they are simply going to have to have roommates in their 20's that's just how it is.
My husband had 3 other guys he lived with…sharing a room with one of them (which was not fun but how he got by).
The girl came back later to edit that she had been let go from her job which she seemed shocked about.
She gave three ways people could give her money to pay for expenses until she found a new job.
To me she is the definition of entitlement.
We all aren't getting amazing jobs out of high school or college.
My first year teaching I made $24,186 and really only got up to $31,000 in ten years of teaching.
Which meant I worked two other jobs: scorekeeping and refereeing.
Plus taught summer school.
I went to graduate school (twice), that I paid for myself.
Well, not paid, I had a scholarship (yay go my brain!) and found grants, pretty much just having to pay for my books and supplies.
I knew going into teaching that it did not pay well.
Do I wish teachers got paid more? You bet.
But I knew at the time what they were making and still made the choice to go into that profession.
My husband and I can't afford to play hockey so we score keep hockey for the league we play in exchange to get to play.
We work almost 6 hours to play 1 hour of hockey.
Not because it's so fun but because we want to play hockey and this is the only way we can.
Someone wrote a response to the entitled girl…it's a good one, you can read it here.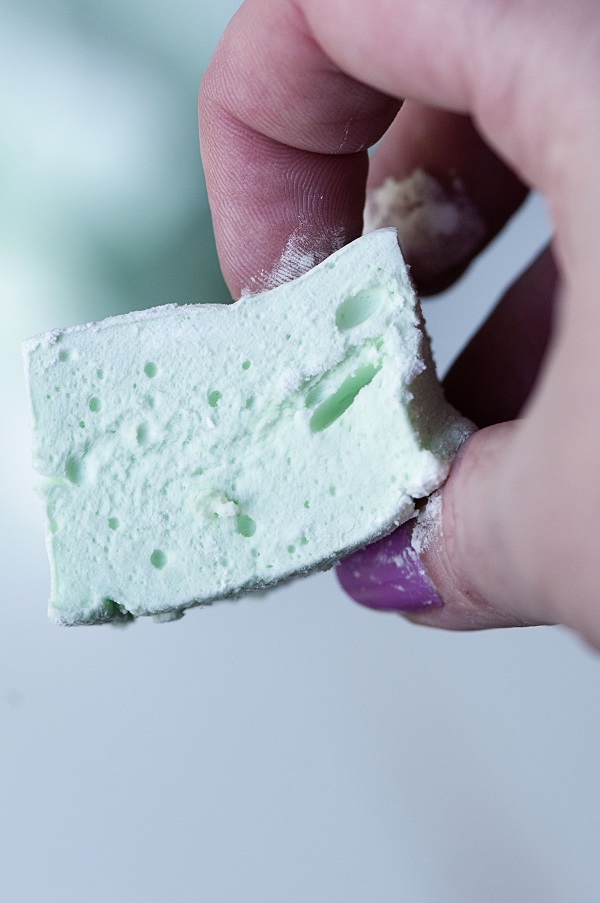 We need the struggle.
The struggle is what makes us.
We don't build character during the good times in our lives.
The struggle involved me living off Strawberry Frosted Pop Tarts (Costco pack) and Chicken Stove Top Stuffing (Costco pack) for the first 5 years after college. 🙂
But because of how little I made then, later on in life when I suddenly had to budget like crazy due to a lifestyle change I went back to those roots and had to learn how to feed two people on $200 a month.
It's not fun but it really does make you appreciate things.
I remember how excited I was when we got to go from $200 to $350…I thought it was the greatest thing ever, like we had won the lottery.
Buying a can of cashews felt like I was buying a new car. 🙂
The struggle involves wanting to strangle your roommate for eating your yogurt even though it was CLEARLY marked.
A struggle involves making voodoo dolls out of the trash your roommate didn't take out and stab it with the dirty knife she left in the sink for the last week.
Having roommates prepares you for so much in life.
It will show you what your communication style is like.
Will show you how much alone time you need. It will show you how good at confrontation you are.
It also teaches you to hoard your food in your closet so they don't get it one night when home from a drunken bender. 🙂
Speaking of struggles, this blog turns 11 this year and it took me almost 10 to find the perfect marshmallow recipe.
The egg whites I believe are what give them the perfect texture so if you are thinking about omitting them I wouldn't, they just don't turn out as fluffy.
St. Patty's Day is coming up in a few weeks so I thought mint marshmallows.
I will admit that I am not looking forward to it in any way shape or form. Why?
It will be the one year anniversary of Crazy Cocker Spaniels death…something I have thought a lot about lately.
But since it is coming that means two things to me (besides booze)…green and mint.
These Mint Marshmallows are great on their own but I actually made them for the recipe that will in the next blog post.
That recipe doesn't use all of them so you will have plenty to have for your spiked hot chocolate.
And as always it's a great day to order my cookbook.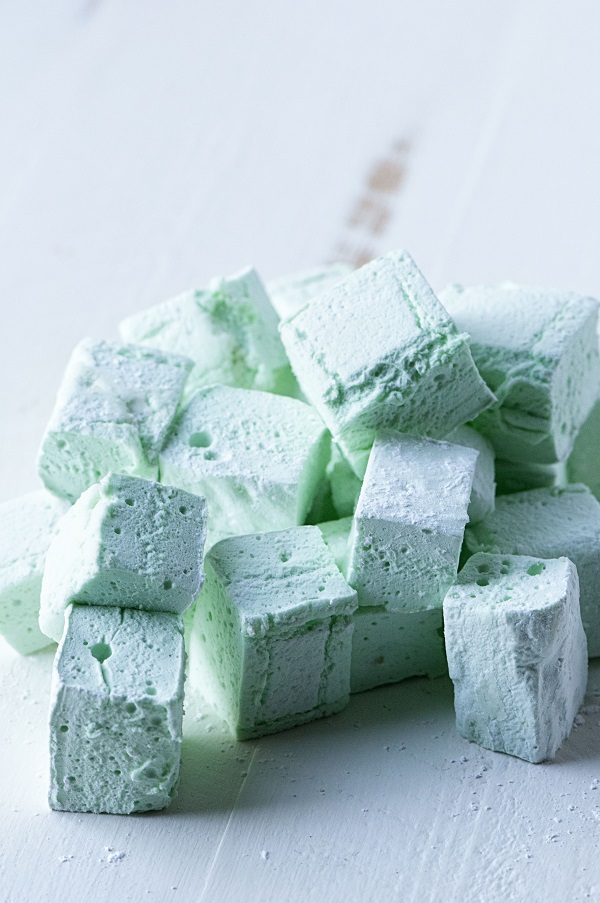 Want More Mint Recipes?
Chocolate Mint Frappuccino Cookies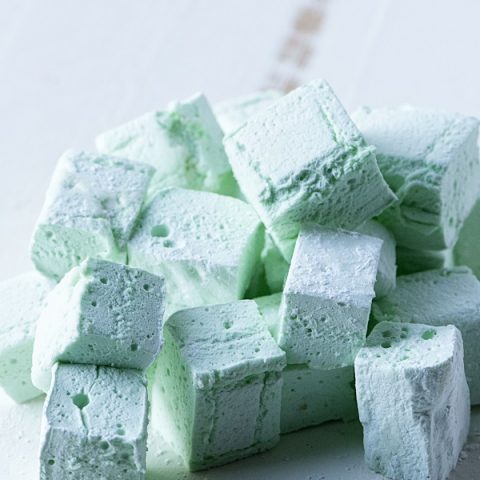 Mint Marshmallows
Ingredients
3 TBSP unflavored gelatin
1/3 cup water
2 cups granulated sugar
½ cup corn syrup
½ cup hot water
2 egg whites (optional but they really help with the texture)
½ tsp salt
1 tsp. peppermint extract
A couple drops of green food coloring (optional but hey, it's for St. Patty's Day)
1/3 cup cornstarch
1/3 cup powdered sugar
Instructions
Spray an 8-x-8-inch pan (if you don't want as large as mine go with a 9-x-13 inch pan) with baking spray and coat with the cornstarch mixture.
Using a stand mixer bowl fitted with the whisk attachment, add the gelatin and pour the 1/3 cup water over it.
Make sure that all of the gelatin gets covered in the water. I like to add half the water then sprinkle the gelatin and then top with more water. Seems to work best for me.
Let it rest until you are ready to add the sugar syrup.
To make the sugar syrup place sugar, corn syrup, and hot water in a medium pot.
Heat the mixture until the sugar dissolves and then turn up the heat to medium-high to bring to a boil, then back down to about a rolling simmer.
Once boiling, get the temperature up to 250F, using a damp pastry brush to get any of the sugar crystals forming on the side of the pot.
While the sugar syrup is being made, beat the egg whites to a stiff peak in a separate bowl from the gelatin. Set aside.
Bring hot sugar syrup to the mixer and with the mixer on medium-low SLOWLY add the hot sugar syrup, pouring it carefully in and even stream down the side of the mixer bowl to avoid splashing (aka burning yourself) and shocking the gelatin.
Slowly increase the mixer speed up to high and beat until the mixture has started to stiffen and has doubled in volume, about 5-7 minutes.Add the egg whites (if using), food coloring (if using), salt, and the peppermint extract.Mix until light, white (or greenish if coloring) and fluffy, about another 3-5 minutes to have tripled in size from the original amount.
Spread the marshmallow into the prepared pan and spread evenly with a spatula.
Sprinkle (dust) with more cornstarch/powdered sugar mixture.Let marshmallow dry for at least 4 hours (I usually do overnight).
Store in an airtight container for up to 2 weeks.
If you did not use the egg whites they can last months.