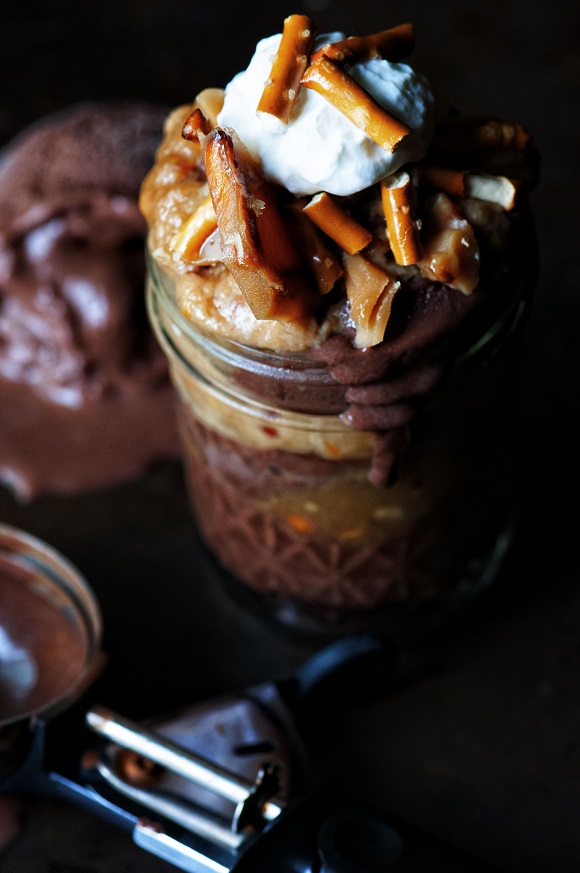 When I stand next to my mother people tell me I look like her. When I stand next to my dad they tell me I look like him. I truly am equal parts them. I also have about half of their traits, physical, characteristic, and personality wise.
Physically my dad gave me my short waist and short legs, while my mom is long waisted and long legged. Hmmm, thanks dad. 😛 However out of the two my dad is the writer. My dad is the numbers man. My dad is the one with the highly sarcastic sense of humor. My dad loves the mountains.
My father always encouraged my creative side and lived through my summer of deciding I wanted to be a mixologist at age 13 making cocktails for him and anyone who came to the house. Not getting to taste them made it extra unique but they were quite the troopers. He only really ever liked one, Bloody Avocado…and the cantaloupe surprise was one that he still to this day 30 years later can sadly remember not fondly.
We used to go camping together, just him and me. Not real camping because neither of us liked sleeping on the ground and we made sure to pick a camp ground that had a bathroom we could use. But we would go to my favorite site and sleep for a couple nights in the back of the full size Bronco in sleeping bags with a very well packed cooler full of food thanks to my mother (who was happy to not have to go along). I don't think my dad was much into camping (he liked the trees but without the camping part) but at the time I wanted to be a forest ranger and so off we would go like a good dad.
When I would play office at the house he would go to Kinkos and get stationary with my name on it to make me look legit…like all 8 year old pretend office people are.
Whenever he would send my mother flowers, he would send me pink carnations that had a little pipe cleaner bumble bee in them.
When I had my first real heart wrenching break up in college instead of saying he would come beat the guy up, my dad simply sent me a letter. A letter detailing all that he loved about my mother. Simply ending the letter with he could only hope that I would find someone to love me as much as he loved my mother.
I never had to wonder if my dad loved me (or my mother for that matter). I hope he never has to wonder if I love him.
This sundae isn't really in honor of my dad. If I was doing that it would be a creamsicle or grasshopper flavor. This is more of an all dad's kind of sundae. Beer. Pretzels. Peanut Butter. Toffee. All good. If you have never had Chocolate Stout Ice Cream in your life you are missing out. It really makes for a tasty ice cream.
Happy Father's Day to all the wonderful dad's out there. Especially mine. And of course my husband who is a wonderful dad to his most awesome twin teens!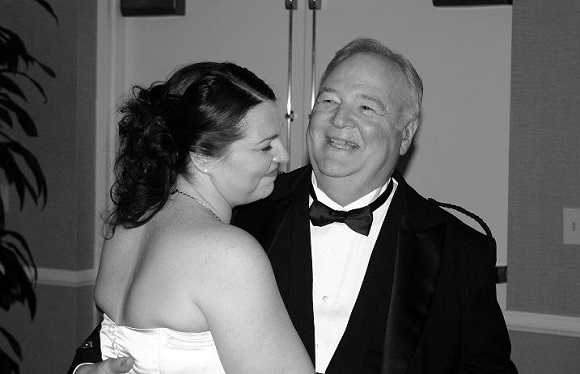 Yes, this photo is from my wedding to the picky eater…but I like it so I'm using it darn it all.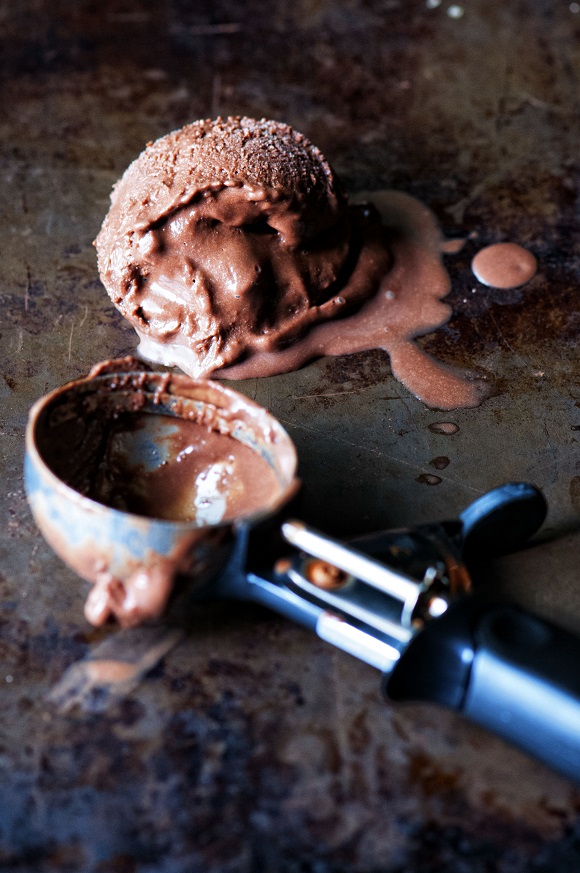 Chocolate Stout Ice Cream Sundae

1 recipe chocolate stout ice cream
a couple pieces Pretzel Toffee
1/3 cup crunchy peanut butter
whipped cream
pretzel pieces

Chocolate Stout Ice Cream
makes about one quart

7 ounces semisweet chocolate, finely chopped
1/2 cup granulated sugar
pinch of salt
4 large egg yolks
2 cups heavy cream
3/4 cup Chocolate Stout beer ( I used Young's)
½ tsp. vanilla extract
½ tsp. chocolate extract

Put the chocolate pieces in a large bowl and set a mesh strainer over the top.
Warm 1 cup heavy cream, sugar, and salt in a medium saucepan.
In a separate medium bowl, whisk together the egg yolks.
Slowly pour the warm mixture into the egg yolks, whisking constantly, then scrape the warmed egg yolks back into the saucepan.
Stir the mixture constantly over medium heat with a heatproof spatula, scraping the bottom as you stir, until the mixture thickens and coats the spatula.
Pour the custard through the strainer over the chocolate, then stir until the chocolate is melted.
Once the mixture is smooth, whisk in the remaining cream, then the stout, vanilla, and chocolate extract.
Stir until cool over an ice bath.
Chill the mixture thoroughly in the refrigerator, then freeze it in your ice cream maker according to the manufacturer's instructions.

To make the sundae:
Get a jar, cup, mug, bowl, etc.
Scoop ice cream, then peanut butter, then toffee pieces, then pretzel pieces, keep doing this until you run out of container.