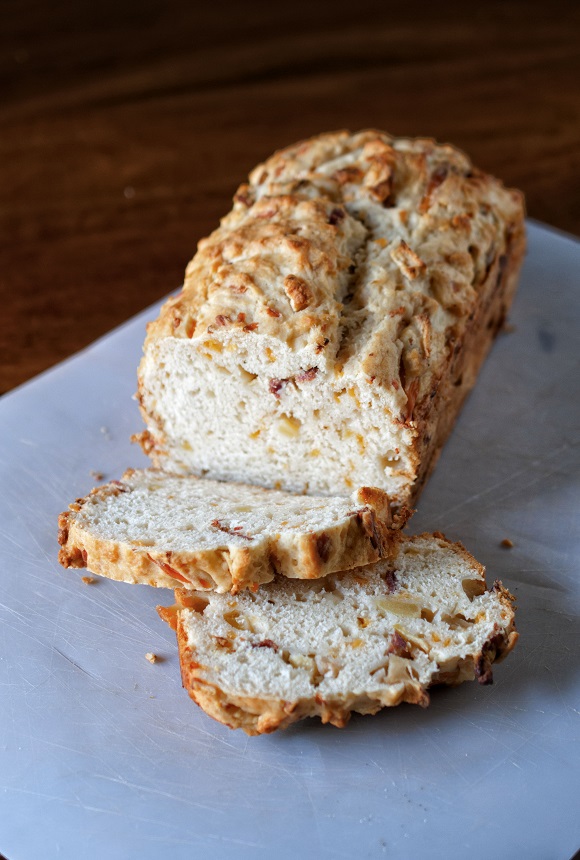 It's National Bratwurst Day today! Krusteaz sent me a box of their Beer Bread Mix…since beer and bratwurst go hand in hand. And I fully was going to make beer bread, until I looked at the apples on my counter. I have been in a please hurry up fall so that I can bake all things apple and pumpkin mood and it snuck into this bread. I decided I would use hard cider instead of beer…I also added cheese, apples, and bacon.
If you are interested in winning a box of Krusteaz Beer Bread along with some coupons just leave a comment telling me your favorite quick bread. You have to be a US citizen and comment by Tuesday August 19th, 2014 at 5pm PST.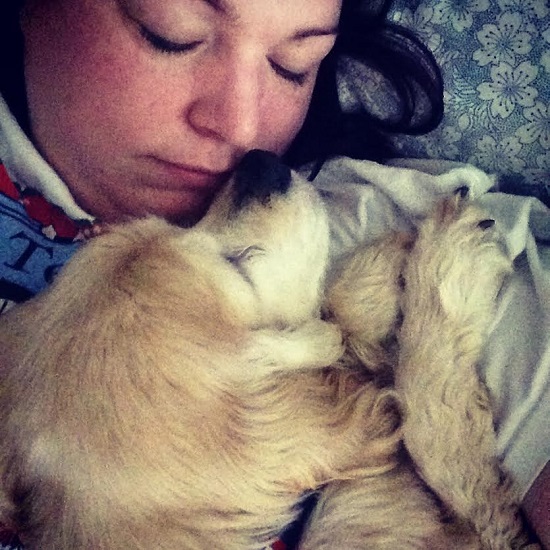 If we ignore the dreadful photo of me and concentrate on the sweet photo of my pup you can see she is more than happy to be snuggling again. And kissing MDP again.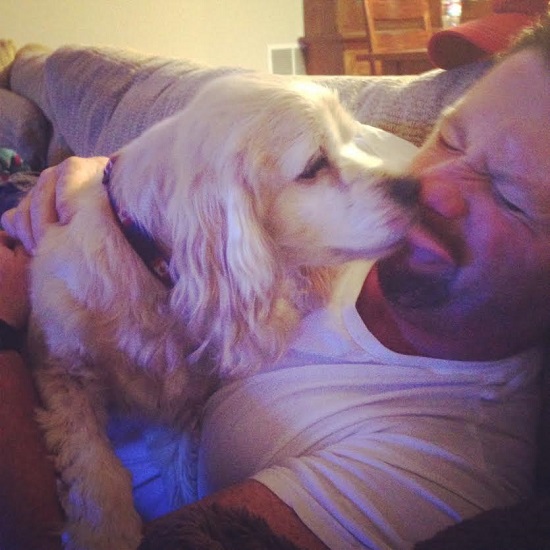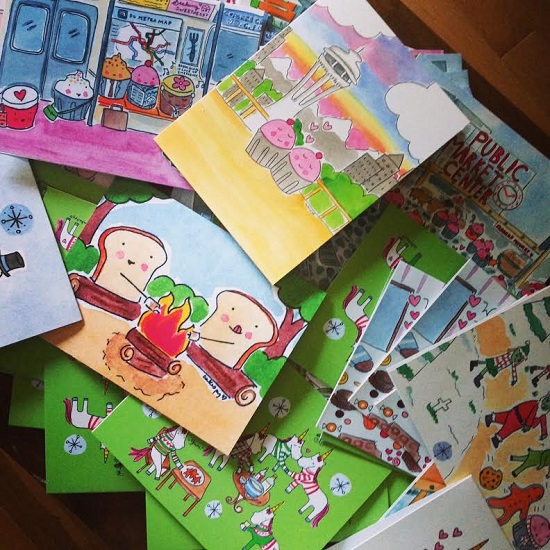 My buddy Cakespy had a sale at her Esty shop that for $5 and the cost of a flat rate box she would shove cards, pins, randoms into that box. And boy did she…I have cards for every occasion for the next 10 years. And they are all her artwork so they are extra cool!
I also had to break down and buy Sharpies even though I'm not teaching anymore. It's an addiction.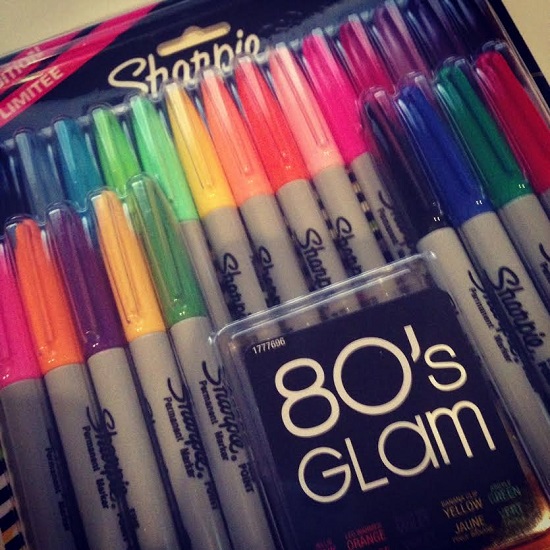 Apple Bacon Cheddar Cider Bread
Ingredients
1 box Krusteaz Beer Bread Mix
1 large apple, peeled and diced
3/4 cup shredded cheddar cheese
6 slices cooked bacon, crumbled
3 TBSP melted butter
12 oz. hard cider (I used Angry Orchard)
Instructions
Preheat oven to 375F.
Spray a regular size loaf pan with baking spray.
In a large bowl add the beer bread mix, cider, and butter.
Mix until fully combined.
Fold in the apples, bacon, and cheese.
Mix until the ingredients are dispersed through the bread.
Pour into prepared pan.
Bake 45-50 minutes.
Let cool for 10 minutes.
Remove from pan and enjoy.
https://www.sweetrecipeas.com/2014/08/16/apple-bacon-cheddar-cider-bread/