These Apple Cider Donut Hole Muffins taste like little apple cider donut holes but are baked like muffins. All covered in apple cider glaze.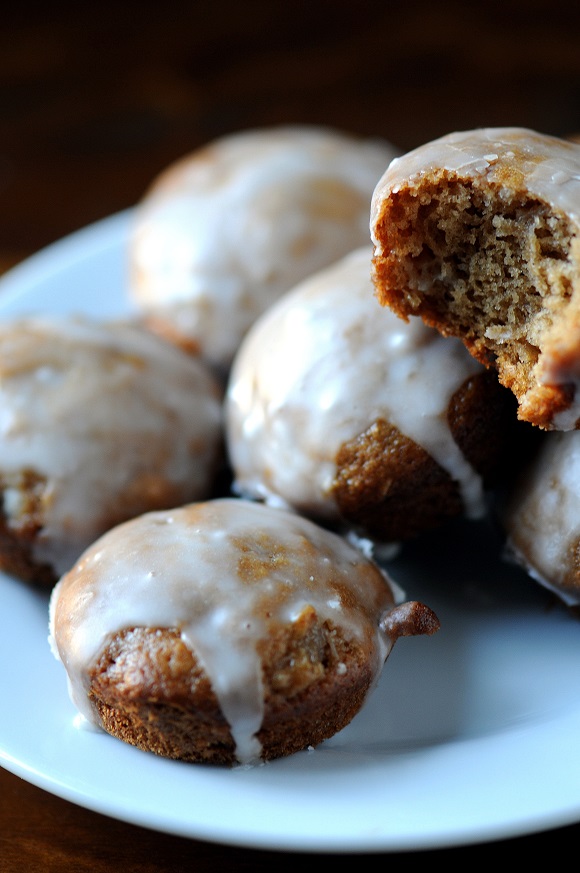 When I moved to Seattle now 9 years ago this month I had not a friend in the world in the city.
We moved here knowing no one and I had to figure out how to make friends.
It's a lot like dating, which can be scary.
I was already married but we were planning a celebration wedding and so I joined the local group on the Knot (which is a wedding planning website for those who don't know).
It was a very active group and they had get togethers that through those I began to meet more people.
Quite a few of those ladies are still my good friends today (and ironically bridesmaids).
One of them was on the younger side but I somehow seem to be able to make friends with people of all ages.
She was outgoing yet a little shy at the same time.
And our organizer of sorts.
Known for her theme parties.
I gave her cooking lessons (she makes a mean chicken marsala now).
And she always loved to be doing something.
We watched her get married.
Then get divorced.
People were a little shocked, as just like most people she had pretended that all is well.
All was not well.
Her friend was moving to NYC and she decided to up and move there with only knowing the friend that was moving and not having a job.
Most thought she was crazy, I always knew she would do well.
And if she didn't like it…she could come back to the Seattle area.
But she did like it.
She did find a job.
Ended up working in the fashion industry which was very perfect for her (her friends benefited from the perks of that job as well 😀 ).
She had nothing specific in mind when she went but she was open to whatever the universe was offering up to her.
I admire that about her.
Some people were like she is so lucky and I thought it had nothing to do with luck.
It had to do with the wonderful person she is combined with the willingness to take a leap.
She no longer works for that company but with keeping an upbeat attitude, yet another opportunity presented itself…and for more money than her previous job.
I got to have lunch with her Monday as she was in town before starting her new job…I warned her that my next post was about her and she was like really?
Yes, really.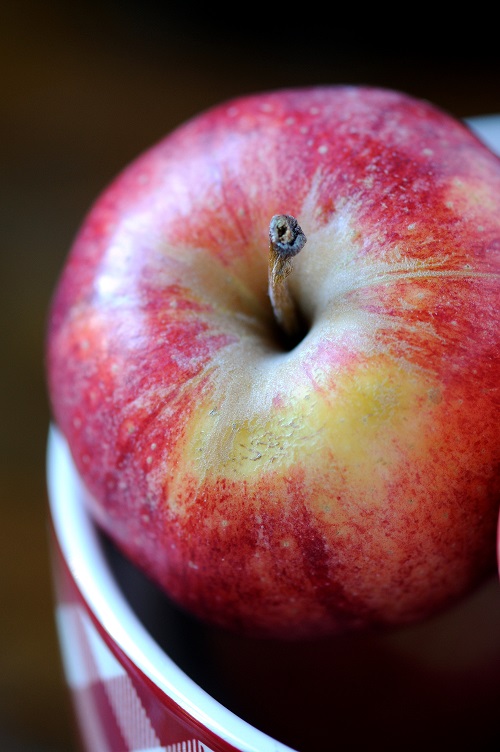 Sometimes when we get divorced or we break up we think oh no the world has come to an end.
It has not.
It may feel that way.
You may have to do things you don't want to or like (or downsize…my friend went from a lovely home in a very nice neighborhood to a studio apartment because that is what she could afford at first).
You may have to take a job that you think is beneath your ability.
This should not be humiliating to you.
There is nothing humiliating about doing what you need to get done to support yourself and possibly family if you have it.
MDP's mom worked two jobs for years to support herself. One of those was a paper route.
Which involves early hours and not great pay but there are bills to pay.
So embrace what is the unknown and take a leap into something that might scare you a little…you just never know.
And embrace these Apple Cider Donut Hole Muffins.
Most people call them donut holes but I have issue with that.
To me donuts have to be fried.
These are baked.
So I'm sticking with calling them muffins.
You can call them whatever you like.
I used the Microwave Applesauce for these and I suggest you do to!
If you don't want the glaze you can roll them in cinnamon sugar, but I like the glaze as you can get more cider flavor that way.
P.S. It's a great day to buy my cookbook.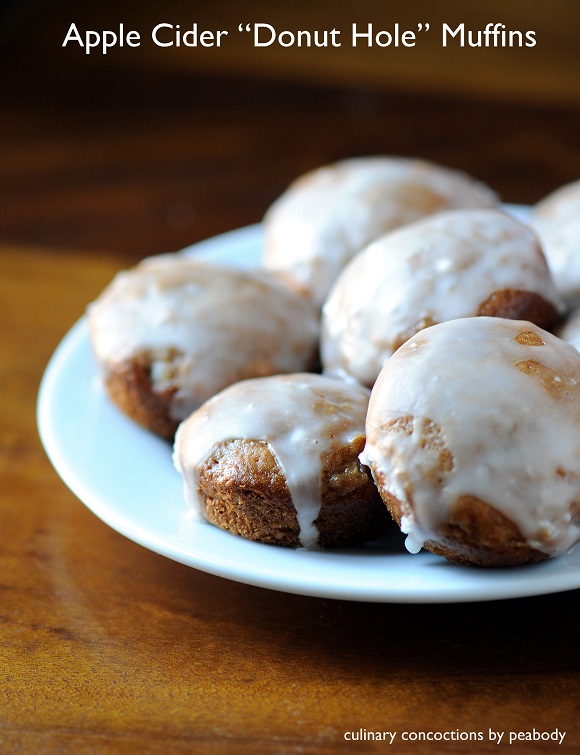 Want More Apple Recipes?
Salted Caramel Apple Fritter Bread
Caramel Apple White Chocolate Fudge
Salted Caramel Apple Sweet Rolls
Mini Caramel-Glazed Honey Crisp Apple Bread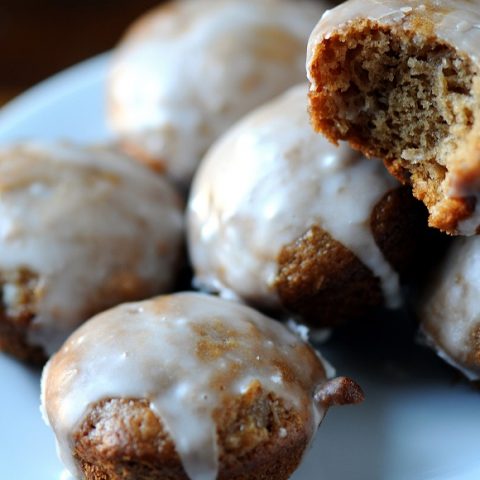 Apple Cider Donut Hole Muffins
Ingredients
2 cups all-purpose flour
1 ½ tsp. baking soda
1 ½ tsp. baking powder
½ tsp. salt
1 ½ tsp. cinnamon
½ tsp. freshly ground nutmeg
1 egg
2/3 cup brown sugar
½ cup applesauce
1/3 cup pure maple syrup
1/3 cup apple cider
1/3 cup sour cream
3 TBSP vegetable oil
Glaze:
4 cups powdered sugar
½ cup apple cider
Instructions
For the muffins:
Preheat oven to 400F.
Spray a mini muffin pan with baking spray (I used 1 ½ pans).
In a large bowl mix together the flour, baking powder, baking soda, salt, cinnamon, and nutmeg.
Add the brown sugar, applesauce, maple syrup, cider, sour cream, and vegetable oil.
Gently mix until all the ingredients come together, do your best not to over mix.
Divide batter into the muffin pan filling just over half full.
Bake for 10 minutes.
For the glaze:
Mix powdered sugar and cider. Drizzle over muffins. Let the glaze harden to have them be more donut like.