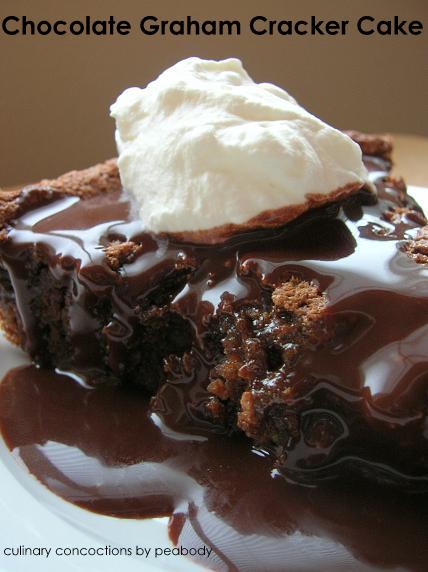 Sorry I was gone for so long. Thanks to those who emailed to check up. Just kind of caught up in life as of late and then next thing you know…no blogging got done. Sorry about that. No baking got done either.
Which is why you are seeing something from WAY BACK…from 2006. Chocolate Graham Cracker Cake. I took horrible pictures of it. It was a bad lighting day in Seattle. And for whatever reason it is my MOST popular recipe on Pinterest. Like CRAZY popular. I am stumped. Truly I am. I mean I remember it being a tasty cake but it was also 7 years ago. Which makes it extra fun when people email about it and ask questions. Oddly enough I don't recall all the details of what I made 7 years ago. I don't remember all the details of what I made 7 days ago. 😛
It has truly been an odd week…especially for weather. We went from super-hot to lightning storms…which I know it rains a lot in this area but lightning and thunder are unusual for us. So unusual it delayed the Seahawks game…which I wasn't watching thanks to preseason hockey be aired.
This weekend coming up is the IFBC (International Food Bloggers Conference) which is held here in Seattle this year so of course I am going. I love this conference. It's small enough that you actually get to spend time with people. It's food focused…which I know you are thinking duh it's a food conference but some food conferences aren't really about the food. I'll be writing more about it later. If you are going I would love to meet you! So leave a comment telling me you are going and we will figure out how to at least meet and say hi in person.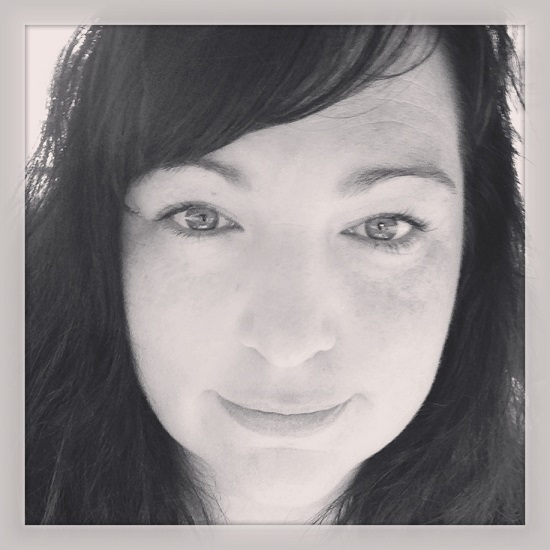 On a more personal note Tuesday is the Live More Weigh Less Launch Party (and the last time I will be bringing it up). Many of you have really enjoyed getting out of your comfort zone and are loving the 28 day challenge. Some of you are interested in doing the full Mastery Program which is what I did. I think you all know that I love this program. I also want you to know that this program is not cheap. At all. I can't say how much because they don't reveal that until the launch party which I'm not this biggest fan of but I get. But I can say that when I was diet obsessed in my earlier years I spent at least that if not more doing WW, Atkins, South Beach, personal trainers, etc. And it really is like no other diet because it's not. I hate the cliché but it really is a lifestyle change…not because of what you eat and you never see bread again but because you are changing your life…to lose weight. While losing weight is what a lot of people want the true purpose of the program is to get you to love you while you are getting to where you want to become. Which of course why I love this program because that is what I have been preaching for years.
Anyway if you do take the plunge I would LOVE for you to sign up through THIS LINK (the link WILL NOT work until Tuesday September 17th at 10am EST). If you do I will be upfront and tell you that I get an affiliate fee for sending you to the program. I will also say that if you cannot afford or it will put you in financial distress PLEASE do not do the program until you can afford it. Also please make sure you watch the last video that will air on Tuesday and really see if the program is right for you. Yes, clearly I suck as a salesman. But I'm honest to a fault. 🙂 But if you do want to do the program I HIGHLY suggest you sign up the first day as you get a goodie package that includes a $100 gift card to buy yourself something at Nordstrom's as well as books that I can honestly say changed the way I view the world (for real).
That being said if you do the program note that you will be doing the program with ME. Once you sign up you are able to repeat it as many times as you like. Since I love the program so much there was no doubt I was going to go through it again. So if you are going to do it please support me and sign up through my LINK. Then email me and let me know you signed up (my email is under contact me). If you can't do the program remember that Sarah still offers free info on her blog and of course I will continue to write about and promote positive body image for all!
Enough of that on to cake! This is unusual for the fact that it does not use flour…instead using graham crackers. It came from a Junior League Cookbook which I love and collect from whatever city I visit that has one. It's definitely different and definitely popular. Promise to get some baking done this week and new recipes up.
Chocolate Graham Cracker Cake
Ingredients
For the cake:
1/2 cup butter
1 cup sugar
3 eggs, seperated
2 cups graham cracker crumbs
2 tsp. baking powder
3 TBSP cocoa
1 tsp. salt
1 cup milk
1 tsp. vanilla extract
1/2 cup chopped nuts
For the Chocolate Sauce:
1 cup Whipping cream
2 TBSP Sugar
4 oz Bittersweet chocolate, chopped
1 TBSP Unsalted butter
Instructions
For the cake:
Preheat oven to 375F.
Cream butter and add sugar and egg yolks, mixing until well combined.
Add graham craker crumbs, baking powder, cocoa, salt, milk, vanilla extract, and nuts; mix well. Beat egg whites until stiff and fold into mixture.
Pour batter into two greased and floured 9 inch round pans.
Bake 25-30 minutes.
Cool slightly. Turn out onto a wire rack to cool completely
For the sauce:
Combine the cream and sugar in a small saucepan and heat to a boil.
Pour the hot mixture over the chocolate and butter in a medium bowl.
Stir until completely melted and smooth.
Strain through a fine wire mesh strainer into a serving bowl. Serve warm.
Source: Atlanta Cooknotes by the Junior League of Atlanta, Inc 1993
https://www.sweetrecipeas.com/2013/09/16/chocolate-graham-cracker-cake/