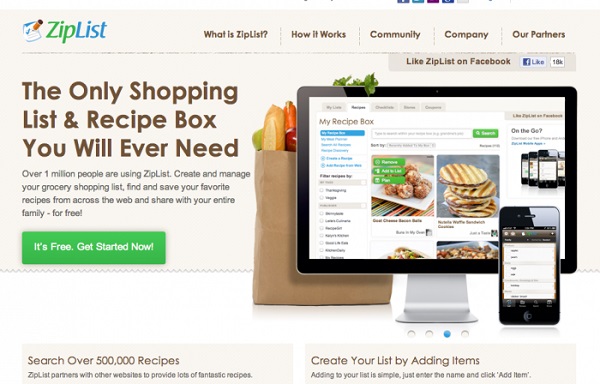 It has been well established that I am not a best blog due to the lack of print button and I have been figuring out how I can get back to best blog status for quite some time now. Now while I did go and add a print button as it was so humbly suggested, I didn't really like it. I mean I liked having a print button for you guys but it was just meh. Because what I really wanted to do was save the recipe as my office is buried in recipes I printed off as it is.
Enter Ziplist. You might have noticed that the last few recipes have had a different recipe box. If not…your task this week is to start to notice the details in life. 🙂 You might also notice that there is a print option (I first wrote pint option…wouldn't that be great if you could just click and be sent a pint of beer…I'll work on that next :D). BUT and it's a big but…there is also a SAVE button (cue shining light from above and some harp music)…oh and add ingredients to a shopping list which you can access from a mobile app. Yep I'm going all out for you.
I'm going to guess that a lot of you already use Ziplist, as a majority of the best blogs do. If however you don't use it here's a few things to get you started (yes it's all free don't worry about that): up in the menu bar here on the site, you'll see a "recipe box" link. That is where you can go to take advantage of all of the great tools that ZipList offers. You can set up an account if you do not already have one, and then start saving recipes from your favorite sites, as well as add them to your shopping list or meal planner.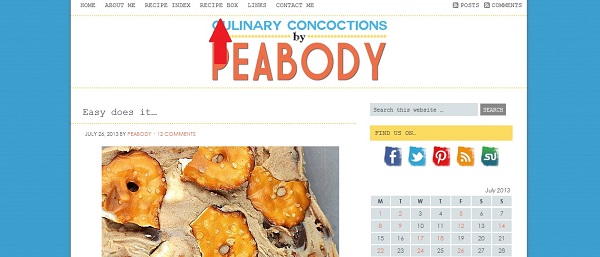 Once you are set up instead of always having to print you can save the recipe. You will notice by the recipe that you can do both. If you just want to print it out you can do that. But if you want to save it press save.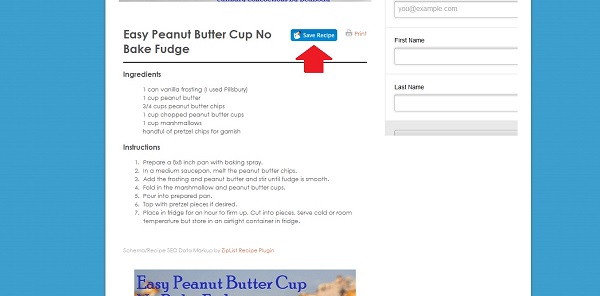 You will get a pop up box asking to add to recipe box. Click on that and your recipe will be stored!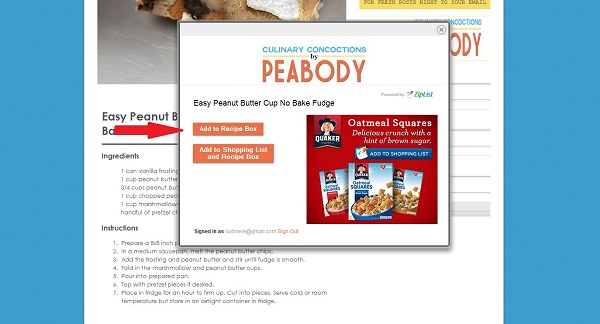 To learn more about ZipList, check out their How It Works page. Save recipes, plan your shopping trips, organize your grocery list and even use on free mobile apps.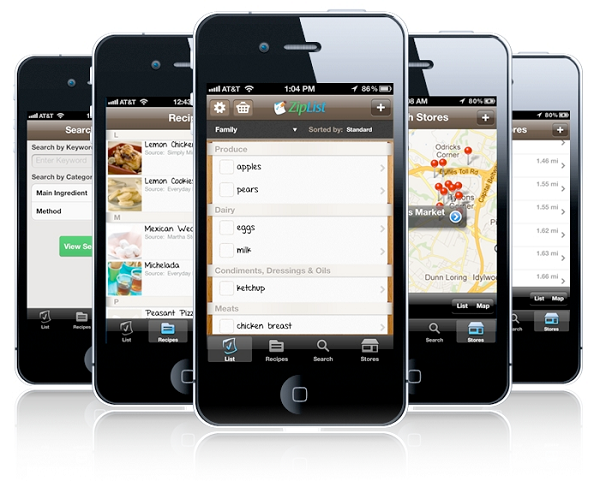 So hopefully you will find this new tool useful. I know I have. All my recipes from now on will be using Ziplist. I plan on going back to some of my more popular recipes and adding them. So if there is a recipe that you really want to see in there please leave a comment and I'll get that in the system.