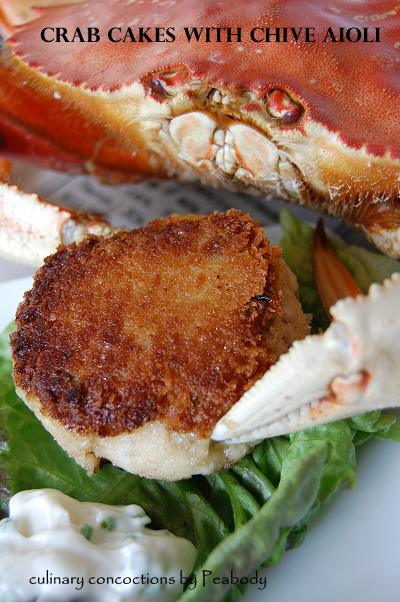 Years ago there was a woman on Oprah. I don't remember who and I don't remember what she was even on there for but she was trying to convince women that they should wear sexy underwear every day. That they should not be just for date nights and that they would help you feel pretty every day. I have no idea why but at that moment in time that spoke to me and the next thing you know I had tossed out every pair of granny panties I owned. I've never bought an ugly pair of undies since because you know if I die in some tragic accident at least the firefighter when ripping off my underwear to save me is like…hey those are nice. 😉
The same should go for clothing. I cannot tell you how many people when doing Weight Watchers would get mad that no one was noticing they were losing weight. They would tell me this while standing in baggy jeans and baggy sweatshirts. I would point out that they needed to buy clothing in the size they were now and everyone would protest. Protest because they weren't going to buy any clothing until the got to their goal weight. Then they would buy a whole new wardrobe. This is stupid. Very stupid. You are setting yourself up to not feel good about yourself at your current weight, and news flash you may be there awhile. I've been losing and gaining the same 5 pounds for the last four months now. Do not put off things until you reach your goal weight…you are in the now…live in the now!
I was a frump for quite some time and sometimes I fall back into the frump trap…but I try to resist. No offense to my mom friends but they fall into this trap as well and complain about it A LOT. I have the problem of working from home. Why get dressed right? Why do the hair? Why put on makeup? I'm just at home. Simple answer…because I didn't feel good about myself when I did that. The doorbell would ring and it would be the UPS driver and I wouldn't answer because I looked scary. Then one day I just decided that even though I was working from home I was in fact working, that is my job. If you are a stay at home mom…that is still a job! So I started getting up each day and doing my hair, doing a little makeup (I love BB Cream), and getting dressed. Now I'm not wearing a skirt and heels by any means but I open the door for the UPS man. I can just go to the store, any store, not just Wal-Mart 😛 at any given time. And I feel better about myself every day that I do that.
The other thing I do is wear clothing that fits. Yes I wear hoodie sweatshirts…but with jeans that fit and hug my butt. Because my butt is pardon the pun one of my greatest assets. 😀 Ever go to your closet and be depressed as you try on item after item that doesn't fit how you want it to? Does your floor look like a disaster area because you can't find things that fit or make you feel good? Get rid of it. Now I don't mean for good. I mean just box it up and get it out of your closet until you are that size. If what you have in your closet fits and you like it then that cuts down on the opportunity to feel bad about yourself from the get go. And for the LOVE of all things holy do not have a motivational clothing item hanging up mocking you. It's not motivation it's shaming you. Shaming you for having the body you have now. And the body you have now is wonderful!
Now if you are like me you don't have much money for clothing, places like Target or if you are lucky like me and have a Nordstrom's Rack near you are great for finding a cute bargain. Let's start working on you getting to like you! A Project Me of sorts. Now let's not overwhelm you, let's start with one thing and do that for a week, a month, however long it takes you. Maybe start with your closet. Go through it and try on everything and be honest about does this fit right now. If the answer is no put it away for right now. Then go and buy yourself one new clothing item. Something that makes you feel pretty (or handsome…men you should be loving on how you look too). So are you with me? Can you commit to changing just one thing to start to make you feel better about yourself? I hope so. The only thing you have to lose is feeling bad about yourself.
So completely having nothing to do with the above (like most of my posts) are these crab cakes. They are from Northwest Noshings the first thing I made for the blog over there. They were very good and the recipe is from a local restaurant we have in Seattle. The chive aioli was really nice with them. Definitely did not disappoint if you are a crab cake lover…which I am.
And of course don't forget to enter the Harry and David Mother's Day Gift Box if you have not already!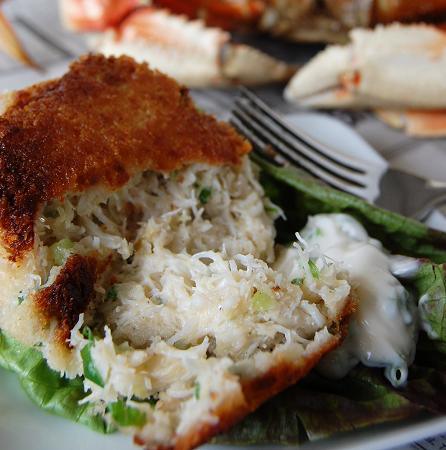 Crab Cakes with Chive Aioli
1½ hours | 30 min prep | SERVES 4 -6
1 large egg yolk
1 tablespoon cider vinegar
1 tablespoon Dijon mustard
1 tablespoon finely chopped green onions
2 tsp finely chopped chives
1 teaspoon Tabasco sauce
1/2 teaspoon paprika
1/2 teaspoon chopped fresh thyme
1/4 teaspoon kosher salt
1/4 teaspoon fresh ground black pepper
1/4 cup olive oil
1/4 cup sour cream
1 lb fresh Dungeness crab meat, picked clean of shell and lightly squeezed if wet
4 cups fresh breadcrumbs
4 tablespoons approx. unsalted butter
In a small food processor, combine egg yolk, vinegar, mustard, green onion, chives, Tabasco, paprika, thyme, salt and pepper.
Pulse to mince the vegetables and combine the ingredients.
With motor running, slowly add oil through the feed tube until the mixture emulsifies and forms a thin mayonnaise.
Transfer mayonnaise mixture to a large bowl and stir in sour cream, then carefully fold in crab meat.
Gently form into 8 crab cakes, about 3 inches across and ¾-inch thick.
Put the fresh bread crumbs in a shallow container.
Lightly dredge the crab cakes on both sides in the bread crumbs.
Chill for at least 1 hour (preferably longer).
Put 2 large nonstick skillets over medium heat and add about 2 tablespoons butter to each pan. When butter is melted, add 4 cakes to each pan.
Gently fry until golden brown on both sides and hot through, turning once with a spatula, about 4 minutes on each side.
Depending on appetites, suggest service of two crab cakes per serving, with lemon wedges.
Source: Adapted from I Love Crab Cakes! 50 Recipes for an American Classic
Chive Aioli
1 cup mayonnaise
5 TBSP chopped fresh chives
2 tsp Dijon mustard
1 garlic clove, pressed
1/2 tsp lemon zest
Whisk mayonnaise, chives, mustard,lemon zest and garlic in small bowl to blend.