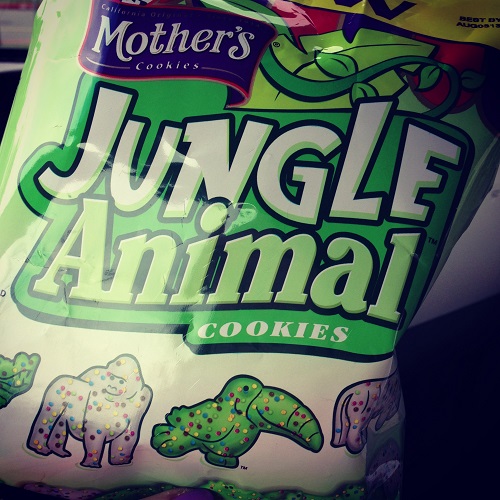 I'd love to be coming on here and telling you I have an amazing recipe for you…but that is not the case. Though this week there will be I promise! My life the last two weeks has been extra hectic. I had a bunch of assignment due for my Tablespoon gig as well a miscommunication on my part somehow had me and MDP score keeping more than our usual games. The good news is that things are slowing down and I found some fun food finds. Like these Jungle Animal Cookies which are basically Circus Animal Cookies but in green and white. But rest assured you still can't figure out what animal you are eating…just sprinkled blobs. But sprinkled blobs that I love to eat!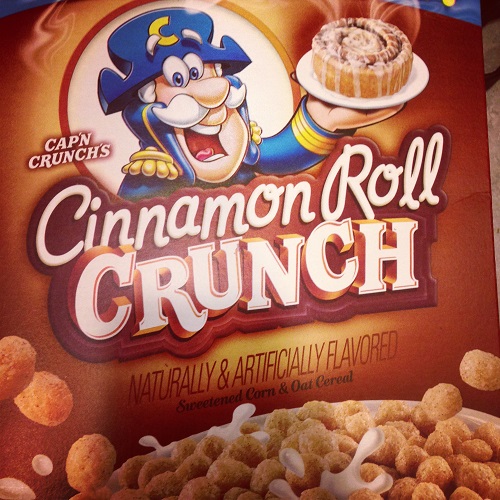 Cinnamon Roll Captain Crunch. Haven't tried it yet but can't wait. I love Captain Crunch and I love cinnamon rolls. Fingers crossed.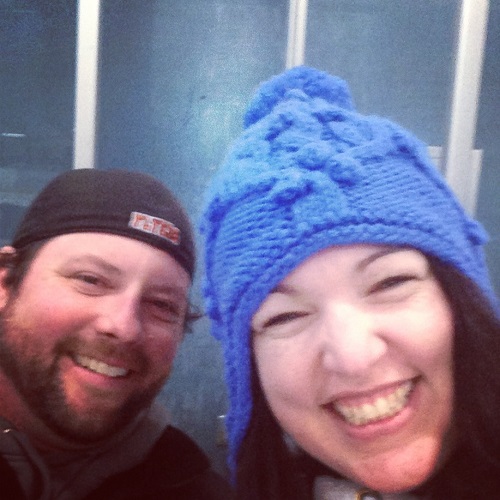 Awww…MDP and I making the best out of score keeping. We score keep to pay for our hockey.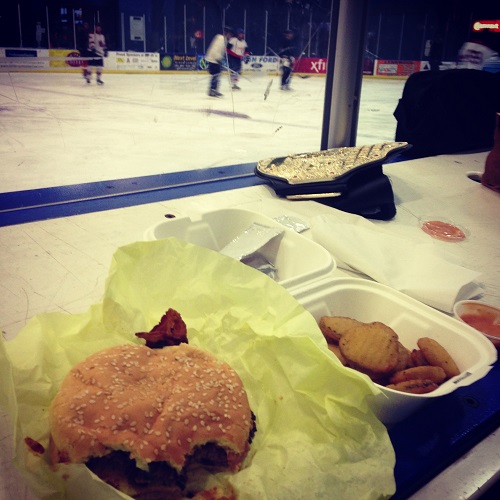 Eating my favorite Peanut Butter Bacon Burger (yes it's weird, yes it's good) with fried pickle chips! Love.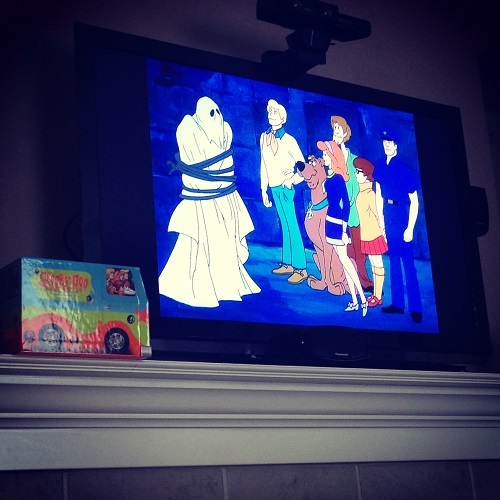 Amazon deal of the day last Wednesday was a Scooby Doo first three seasons gift pack that came in the Mystery Machine. I so had to get it. My childhood was spent vegging on the couch watching Scooby Doo each Saturday morning!
Also I just want to say that I am really loving the comments you guy are leaving about your moms (some of you are writing such lovely things about your moms!)for the Harry and David Mother's Day Gift Box. I wish I could give everyone a basket (sadly I can't).
If you haven't entered you still have time so get over to that post and leave a comment!