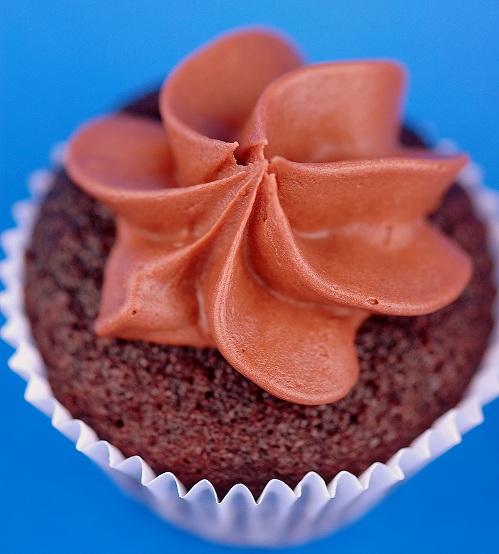 I must have missed the memo that said it was email Peabody questions week. Holy cow. I am used to getting quite a bit of email but this week must have been REALLY slow at people's work. None of them really hate mail either (so refreshing 😛 ) but some definitely quirky ones. So let's answer a few shall we:
We will start with my favorite question which won't be addressed but was too interesting not to post:
"I was just wondering if you were getting laid yet? If not, my brother's roommate is a super nice guy with a good job. He loves the food I make for them from your website and says he finds you attractive. We live in the Seattle area. If you are interested, I can give you his info".
Wow. That is all.
"What is your biggest pet peeve?"
Well that's kind of hard to say as it really changes daily depending on my mood. But since it's the beginning of the year I have to say all the low carb people. I realize you lose weight doing it. I watch many a friend lose doing it. And many a friend gains it all back once they go back to carbs. Why not just pick something that will allow you to fit a fun sized Skittles pack a couple times into your week? The only friends that I have that have ever lost weight and truly keptit off were people who had a very realistic timeline (the Biggest Loser has really made people have an F-ed up view of how much weight you should lose in a week) and kept all of their favorite foods in their diet throughout their diet.
Oh and the other one is cryptic people on Facebook who do things like everyone send good vibes my world is coming to an end…and then never answer you when you ask what is up. Just a bunch of drama llama attention whores.
"Whatever happened to your friend that was dating the much older guy?"
For those not familiar with what this reader was talking about go here. The answer is happily that they are still together. Her family has come around now as they realize that he was not just some creeper older guy trying to be with a younger gal. They have a house together and spend their free time playing hockey together.
"I follow you on Pinterest and have to say that you are way more girly than I would think of a hockey player to be."
This was really more of a statement than a question but I will address it nonetheless. While I am often in a hoodie and jeans due to my large amount of time spent at hockey rinks, I do love to dress girly. I love Anthropolgie (the store) and anything that has a bow on it. I'm a big sucker for a bow, which is maybe why I love Hello Kitty so much (I own Hello Kitty Vans). When I taught school I was the one in ruffled skirts and heels. And my favorite color is pink.
"Do you floss?"
Only when food is stuck. I'm bad I know.
"Do you miss your kitchen you had when you were married?"
Oh my goodness yes. I miss the counter space and cupboards alone. And I miss cooking with gas big time. I miss the whole house in general. I'm very much a homebody so I miss having a home so to speak. I can't actually bring myself to look at photos of my house even after all this time. 🙁 And knowing I probably won't be in a house of my own for a very long time, if ever, is a little sad to be honest.
Well enough with that, let's talk cupcakes. Lucky for me one of the good parts about going to Physical Therapy is that I have people to bring snacks to. I asked if they would like any treats and I got a very large yes! So yay! These are basically devils food cupcakes with a banana added to them with a yummy fudge frosting. I went with minis because I was giving them to several people…plus people don't feel so guilty when they are bite size.
And one last reader question: "You always call yourself lazy yet you seem to always be doing something, baking takes time. Are you really lazy?" Yes. Yes I am. I am so lazy that instead of taking down the Christmas tree I just threw new ornaments on there and called it a Valentine's Tree. I'm considering a Spring one next. 🙂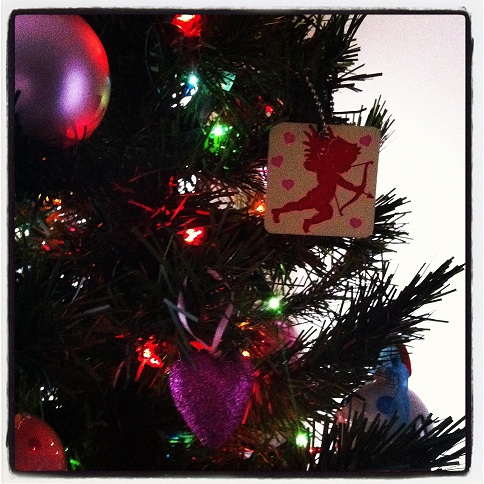 Chocolate Banana Mini Cupcakes with Fudgy Salted Caramel Frosting
Chocolate Banana Cupcakes
3 cups all-purpose flour
1 1/2 tsp. baking powder
1 1/2 tsp. baking soda
1/4 tsp. salt
1 super crazy ripe banana, mashed
12 TBSP unsalted butter, at room temperature
2 cups firmly packed light brown sugar
3 large eggs, separated, at room temperature
9 ounces unsweetened chocolate, melted (use a double boiler)
2 cups milk
1 1/2 tsp. vanilla extract
Preheat oven to 350 degrees F. Grease and lightly flour two muffin pans (hold 24 cupcakes each).
In a small bowl, sift together the flour, baking powder, baking soda, and salt. Set aside.
In a large bowl, on the medium speed of an electric mixer, cream the butter until smooth. Add the sugar and beat until fluffy, about 3 minutes.
In a separate small bowl, beat the egg yolks until thick and lemon-colored, about 2 minutes. Add the beaten yolks to the butter mixture and beat well.
Add the chocolate, mixing until well incorporated.
Add the banana and beat well, until fully incorporated.
Add the dry ingredients in three parts, alternating with the milk and vanilla. With each addition, beat until the ingredients are incorporated, but do not overbeat. Using a rubber spatula, scrape down the batter in the bowl, making sure the ingredients are well blended and the batter is smooth.
In a separate small bowl, beat the egg whites on the high speed of an electric mixer until soft peaks form. Gently fold into the batter. Divide the batter among the prepared pans.
Bake for 13-15 minutes, or until cupcakes spring back when you touch them. Let the cupcakes cool in the pans for 1 hour. Remove from the pans and cool completely on a wire rack.
Fudgy Salted Caramel Frosting
4 ounces bittersweet chocolate
5 ounces semisweet chocolate
1 cup heavy cream
1 teaspoon vanilla
1/3 cup salted caramel sauce (I used Trader Joe's)
1 tablespoon butter, room temperature
2-3 cups powdered sugar
Chop chocolates and transfer into a heat proof bowl. Add caramel sauce.
Heat cream until bubbles form around the edge of the pan, pour cream over the chocolate and caramel.
Let sit for 1 minute then stir until combined.
Add butter and vanilla and stir until combined.
Transfer to the bowl of an electric mixture and let cool for 10 minutes.
Sift powdered sugar into the mixture and beat until combined. Add more sugar if needed.
Continue to beat with an electric mixer until lighter in color and creamy.