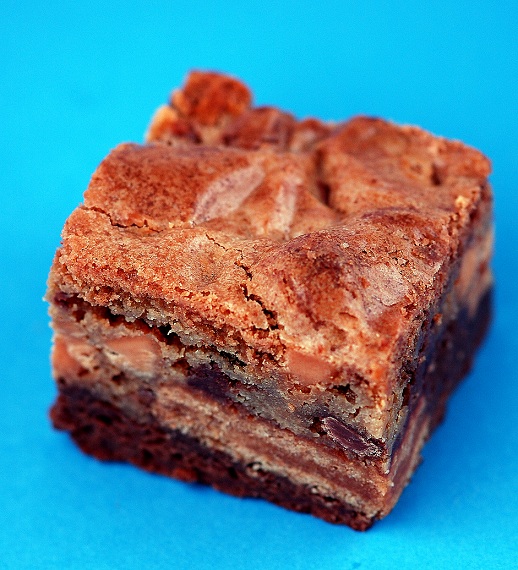 There is nothing to make you feel more uncoordinated than playing video games with kids. I had an 8 year old desperately wanting to play Halo with me. I informed him that I was no good at playing Halo. That was putting it mildly. Being 8 an optimistic he didn't seem to take me all that serious and assured me that he could do what others had not been able to before, he would teach me Halo.
I was already down and out staring at my little pink Xbox controller (yes, mine is pink) while he quickly went over what each button did and then listed the exceptions, which there seemed to be many of. I think at this point I was mostly blinking when I was informed just follow my guy and I'll tell you what to do.
You think that would have been easy? Just follow his guy. Sure. Yeah, not so much. I couldn't get my up and down right. I would move when I was supposed to be looking. And then the next thing you know I was somehow on fire. To which he was in awe that I was on fire since we hadn't even gone against any enemy yet. Yes, my inadequate video game skills were shining through and through. Once I was brought back to life again and once I stopped laughing I attempted to follow him again. Which usually ended up with a whole lot of "no, up, you are looking down" and "where did you go?"
I never did end up getting to the point of actually going against an enemy. After 15 minutes of being completely lost and somehow setting myself on fire the oven timer went off and a 13 year came to my rescue and actually played the game how you are supposed to play it. I'm not giving up yet. I don't think the 8 year old is going to let me. Next time I am just hoping to not catch on fire.
After a long day of being reminded you are old there is nothing better than chocolate. A few years ago I joined a group called Tuesdays with Dorie that my friend Laurie started. They finally reached the end of the book (it's a big book and one you should own if you are a baker) and that got me thinking about some of the things I have made from that book. One was a chocolate chip topped brownie. Thought I would throw in left over Nutter Butters and add a few peanut butter chips and some peanut butter to the mix. Almost made me forget I suck at Halo. 😀 Almost.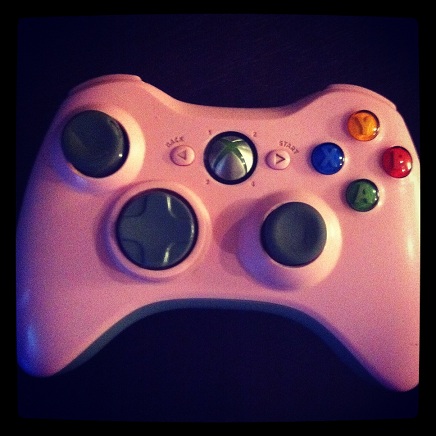 Ghetto Chocolate Chip Topped Nutter Butter Brownie Bars
For the brownie layer:
9 ounces semisweet chocolate, coarsely chopped
8 ounces unsalted butter, cut into pieces (melt quicker that way)
1 1/3 cups granulated sugar
4 eggs
½ tsp. salt
½ tsp. vanilla extract
1 cup all-purpose flour
30 Nutter Butter Cookies
For the cookie layer:
1 ¼ cups flour
½ tsp. baking soda
½ tsp. salt
10 TBSP unsalted butter, at room temperature
4 TBSP peanut butter, I used Jif
¾ cup packed light brown sugar
2/3 cup sugar
1 egg
1 egg yolk
1 tsp. vanilla extract
¾ cup milk chocolate chips
¾ cup peanut butter chips
Preheat the oven to 350 degrees F. Butter a 9-x-13-inch baking pan, line it with wax or parchment paper and butter the paper. Put the pan on a baking sheet.
For the Brownie Batter: Put chocolate and the butter in a bowl set over a saucepan of simmering water. Heat just until the ingredients are melted, stirring occasionally. Remove the bowl from the heat.
Working with a stand mixer fitted with a paddle attachment, beat the sugar and eggs on medium-high speed for about 2 minutes, until pale.
Beat in the salt and vanilla extract. Reduce the speed to low, and mix in the melted chocolate and butter, mixing only until incorporated. Scrape down the sides of the bowl with a rubber spatula, then, still on low speed, add the flour, mixing only until it disappears into the batter.
Pour brownie batter into prepared pan. Place Nutter Butter Cookies close to each other but not overlapping (cut some in half if need be to make fit) until the brownie batter is covered in Nutter Butters.
Clean the mixer bowl to use again for the cookie dough.
For the Cookie Dough: In a medium bowl, whisk together the flour, baking soda, and salt.
Working with a stand mixer, beat the butter, peanut butter, and both sugars together on medium-high speed until smooth and creamy, about 3 minutes.
One at a time, add the egg and the yolk, beating for 1 minute after each addition. Beat in the vanilla. Reduce the mixer speed to low and add the dry ingredients, mixing only until they disappear into the dough. Mix in the chocolate and peanut butter chips.
Drop the cookie dough by spoonfuls over the brownie batter with Nutter Butters and, using a spatula and a light touch, spread it evenly over the batter.
Bake for 50 to 55 minutes, or until the cookie top is deep golden brown and firm and a thin knife inserted into the brownie layer comes out with only faint streaks of moist chocolate. Transfer the pan to a rack and cool to room temperature.
When the bars are completely cool, carefully run a knife between the sides of the pan and the brownies, then invert them onto another rack, remove the paper and turn right side up onto a cutting board. Cut into bars about 2 inches by 1 inch.
Adapted from Baking From My Home To Yours by Dorie Greenspan