This Brown Sugar Banana Chocolate Chip Pound Cake with Salted Caramel is a moist pound cake and all you could want in a dessert.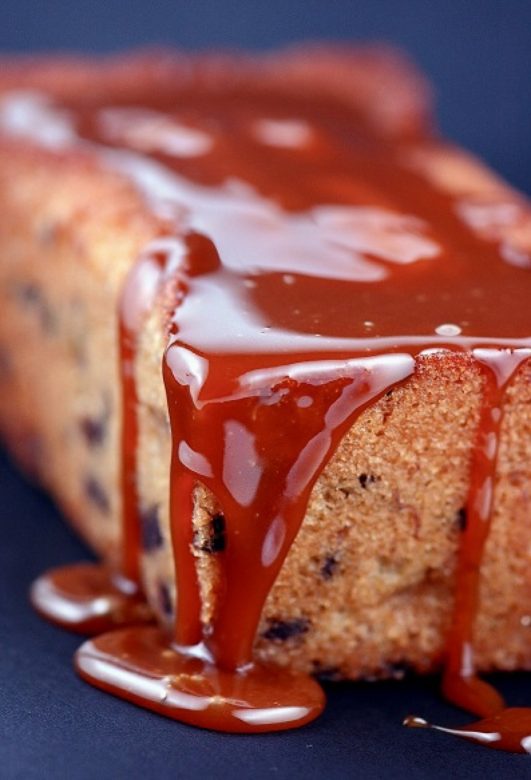 Today instead of honoring Veterans (or Remembrance) Day, most people are preoccupied with what they were going to wish for at 11-11-11-11:11.
Ah, the priorities of people.
Nonetheless you could have easily honored Veteran's as well as wished yourself a little wish at 11:11am this morning, so let's hope people went that route.
It makes me wonder what people wished for?
My dog probably wished for bacon or pizza crust.
Tons of teenagers (or grown 40-something women) probably wish that Twilight was real and that Edward married them.
You might laugh at that but you would be surprised at the volume of email I receive because I live in Washington State asking me to get people authentic Twilight stuff from Forks, WA.
FYI- I live four hours from there…stop asking.
Some people were probably wishing for something good to happen to them.
Other people probably wishing for something bad to happen to someone else.
Some people were wishing for the winning lottery numbers.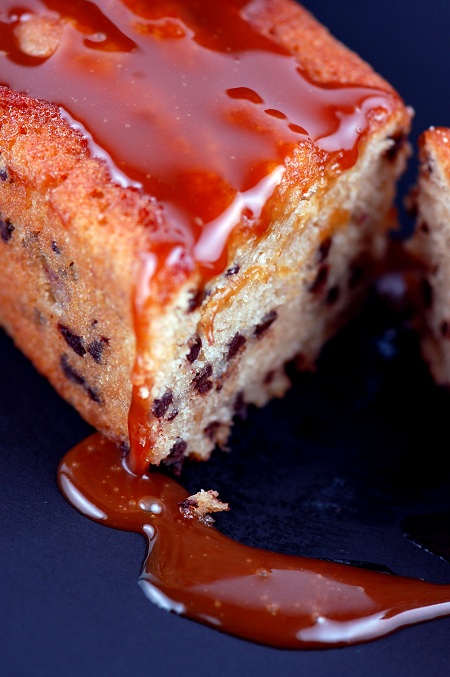 Other people are wishing they had things the way they used to be.
The way things used to be.
People romanticize this notion all too much.
Over my computer desk there is a quote that reads:
"You cannot step twice into the same river, for other waters are always flowing on to you."– Heraclitus
So many people romanticize the past and wish they could go back.
I can't even begin to list how many of my friends want to go back to their twenties, relive those carefree days.
It wouldn't matter, because you would be 23 again and not realize those were carefree days.
Wisdom usually comes with age.
Now I know some people who are still waiting on their wisdom…but that's because they haven't really grasped how to be a grown-up in the first place.
I don't want to be 23 again.
So if you made a wish today, maybe it will come true, maybe it won't.
You probably have about as much odds as you do when an eyelash falls out and you put it on your finger and blow on it.
One thing I always wish for is more caramel. 🙂
This Brown Sugar Banana Chocolate Chip Pound Cake is a very moist cake.
The almond meal and yes, mascarpone (I love it so) make it that way.
If you cannot find mascarpone cheese, use cream cheese instead.
You can make your own caramel sauce if you like, but I chose to cut corners and buy the Trader Joe's Salted Caramel Sauce which is super yummy.
Last but not least…it's a great time to order my cookbook.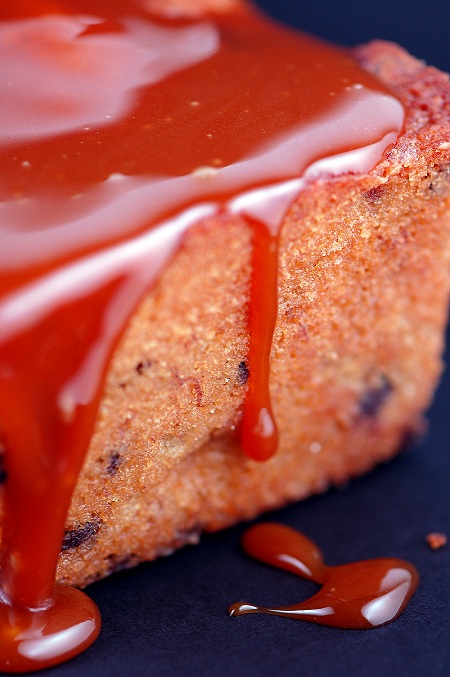 Want More Pound Cake Recipes?
Bourbon Brown Butter Chocolate Chip Cake
Strawberry Lemonade Bundt Cake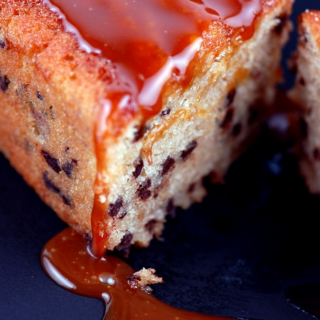 Brown Sugar Banana Chocolate Chip Pound Cake with Salted Caramel
Ingredients
2 ¼ cups all-purpose flour
1 cup almond meal
1 tsp. baking powder
½ tsp. salt
1 ½ cups unsalted butter, at room temperature
4 ounce mascarpone cheese, at room temperature
2 medium bananas, super ripe (like scary brown ripe)
2 cups firmly packed light brown sugar
1 cup powdered sugar, sifted
1 TBSP pure vanilla extract
6 large eggs, at room temperature
1 ¼ cups mini chocolate chips
1 jar salted caramel sauce (mine is from Trader Joe's)
Instructions
Spray a Bundt pan, 10-inch tube pan, or two 8 ½ by 4 ½ inch loaf pans with nonstick cooking spray (I used a loaf pan spring form and two mini loaf pans).
Preheat oven to 325F.
In a bowl, sift together the flour, almond meal, baking powder, and salt. Set aside.
In a large bowl, using an electric mixer set on medium speed, cream together the butter, bananas, and cream cheese, about 3 minutes. Gradually beat in the brown sugar and powdered sugar and continue beating until pale and fluffy.
Beat in the vanilla extract.
Add eggs, one at a time, scraping down the bowl after each addition.
Switch over to using your hand and a spatula. Add the flour mixture and fold into the batter. Do this until no flour can be seen and batter is smooth.
Fold in chocolate chips.
Spoon batter into prepared pans. Bake until a skewer inserted into the center of the cake comes out clean, 75-90 minutes. For my mini loaves, it took 55 minutes. For the spring form loaf pan it took 70 minutes. Let cool for 15 minutes.
Pour salted caramel over before serving.