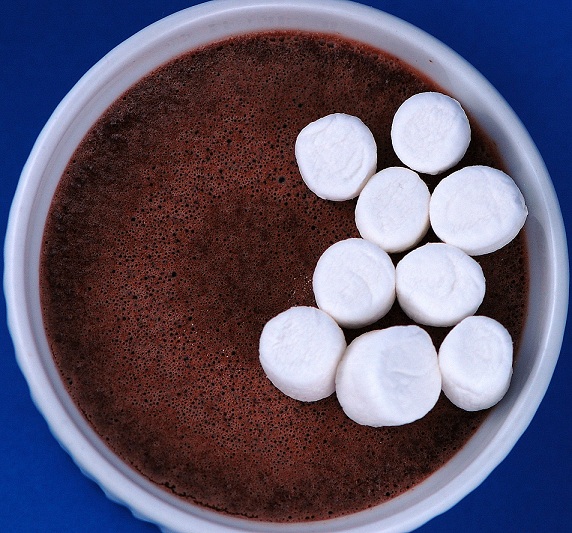 1. Someone asked who owns mini cheesecake pans? Um, I do. And they work great for mini cakes, which are great for celebrations for just two people. Plus portion control for those that believe in that. 😛 These are the ones I use. I own a set of 8. Yes 8. Yes they get used.
2. There is no chocolate of any kind left in the Halloween bowl. Sadness.
3. When Fed Ex wakes you up at 8am and you stumble out of bed with bad hair and flannel pj's and stagger to the door and they hand you a box marked alcohol…you pretty much know they think you are already drunk. 😛 Thanks Roxy Ann Winery for the complimentary bottle of Roussanne though! Even though my Fed Ex girl now thinks I am a lush.
4. I'm tired of dealing with supposedly grownups who throw tantrums when they don't get their way.
5. Reminder that with the holiday season lots of people love to give to charity (which is awesome!) but remember to research that charity a little. Find out what percentage of your money actually goes to helping others. That includes all my gung ho racers out there. My friend J was laughing so hard because his girlfriend convinced him to do some obstacle course run (they are runners) and it cost $60 a person which he cringed at. But she was like it's for charity. Only to find out that IF you donated your used shoes they would sell them and donate an undisclosed portion of the money would be given to that charity. So research people, research.
6. The Sweet Genius guy on the Food Network creeps the living you know what out of me. Seriously, this guy got a show? Seriously? And don't even get me started on his theme bs.
7. I would never sit down and eat 3 bowls of cereal, 10 ounces marshmallows, and 3 TBSP of butter but when combined together I seem to have no problem clearing the pan out.
8. I do not see Santa being kind to me this year. He wasn't last year either. Santa is always nice to my dog though. Perhaps I should go around sniffing people's butts and eating used Kleenex to get in better with the big guy.
9. I too like Lloyd Dobbler am waiting for my Dare to be Great situation to come along.
10. If you make Pots de Crème and you are feeding it to kids, just call it chocolate pudding and they will gladly eat it up. One even scraping the ramekin as hard as they could to get every last drop. Some people wanted their marshmallows on this toasted which I thought was a great idea. I just didn't take any photos of it because we were kind of all eating them. 🙂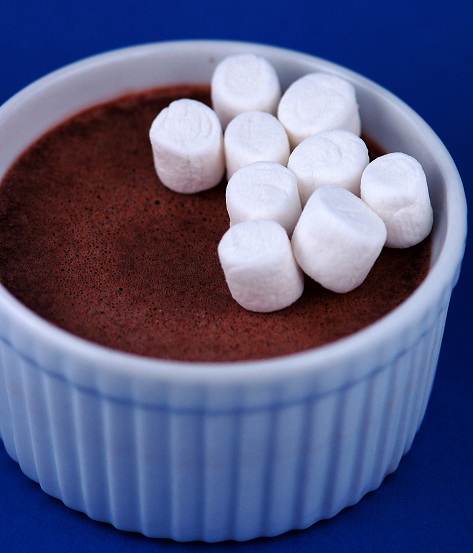 Hot Chocolate Pots De Crème
2 cups whipping cream
1/2 cup whole milk
3 ounces milk chocolate, chopped
2.5 ounces semisweet chocolate, chopped
6 large egg yolks
1/3 cup sugar
Marshmallows to garnish
Preheat oven to 325°F.
Bring cream and milk just to simmer in heavy medium saucepan over medium heat. Remove from heat.
Add chocolate; whisk until melted and smooth.
Whisk yolks and sugar in large bowl to blend. Gradually whisk in hot chocolate mixture.
Strain mixture into another bowl. Cool 10 minutes, skimming any foam from surface.
Divide custard mixture among six 3/4-cup custard cups or soufflé dishes. Cover each with foil. Place cups in large baking pan. Add enough hot water to pan to come halfway up sides of cups.
Bake until custards are set but centers still move slightly when gently shaken, about 55 minutes. Remove from water. Remove foil. Chill custards until cold, about 3 hours. (Can be made 2 days ahead. Cover and keep chilled.)
Yield: Makes 6 servings
Adapted From Bon Appétit | October 2000