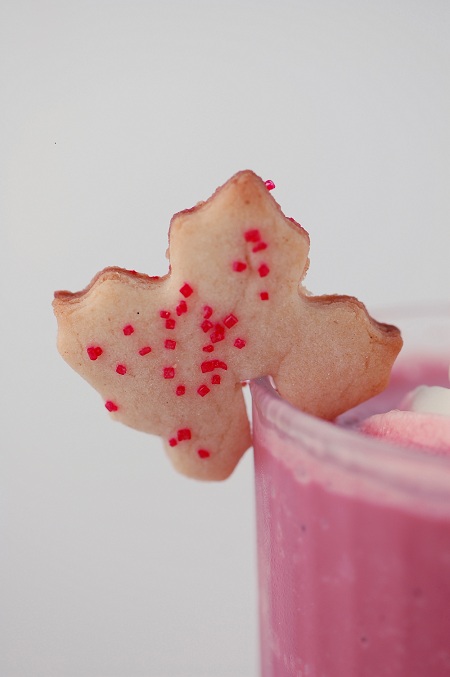 Well I definitely got a variety of questions that is for sure but we will start with this one:
"When blogging, have you ever put something there that you later regret? You seem so forward which makes you awesome to read but do the people in your life feel the same?"
No. I have no regrets. I am who I am. And if you really go through and read my blog no one is mentioned by name other than me. Even my pets, which sadly answers the question to the person who asked as to what is my dogs real name. Sorry, I don't do any real names on here…pets included. People either get a nickname or just "someone I know". I tell stories sometimes about my parents but nothing too bad. And though I have two brothers they are hardly mentioned on here, and my nieces and nephews are off limits. They didn't put themselves off limits I did. Many of the stories that are told on here, the person is asked ahead of time if it's okay.
Interestingly enough most of my friends volunteer info over to me saying things like "boy do I have fuel for your blog". I have had people ask me to write something for them hoping that their spouse would catch on (as they read my blog). Awhile back I wrote a paragraph for a friend whose spouse has taken up marathon running, so much so that he has been using their rent/utility money to cover the cost of the races (he is doing a lot of them). What was interesting is that this bothered someone else, who apparently wasn't paying their rent for I guess similar reasons. That I can't help. When you do things you aren't proud of and they get brought up on here, you can't blame me, the finger needs to be turned around and put on them. But it hardly ever works that way.
As far as the people in my life, I built up friendships based on who I am. So to my friends this is no biggie. They know often that over-exaggerate to bring a point home. Because I chose people in my life who like me as I really am and not who I pretend to be it works. It's when you pretend to be something you are not that trouble starts. I will say that there are things on my mind that I would LOVE to write about but I don't because I don't want to hurt people. So even though I am more than blunt, I am also kind in that aspect.
My 4th of July post a few years back ruffled feathers, but my friends still invite me to their BBQ's every year so they know it is good fun. As is 100% of this blog. And while most people will be celebrating the 4th this weekend, I will be celebrating the 1st. Canada Day for those who don't know! Which answers another question from a reader "Why would you have rather seen a Canadian team win the cup instead of a US team?" Same reason I celebrate Canada day….Canadian.
And what a way to celebrate but with a Red Velvet Milkshake. Now I have seen where people take red velvet cake and vanilla ice cream and make a shake but this is not it (thought I am sure that is more than tasty). This is a little chocolate ice cream, a little milk, a little food coloring, and some vinegar (you read that right)…oh and some Cream Cheese Whipped Cream. To make them special for Canada Day I added a mini maple leaf cookie to the side using the basic cookie dough recipe from the cupcake cookies. You just cut out a slit before you bake them so that they will fit on the cup. Needless to say, this is a winner and a great way to say Yay Canada!!!!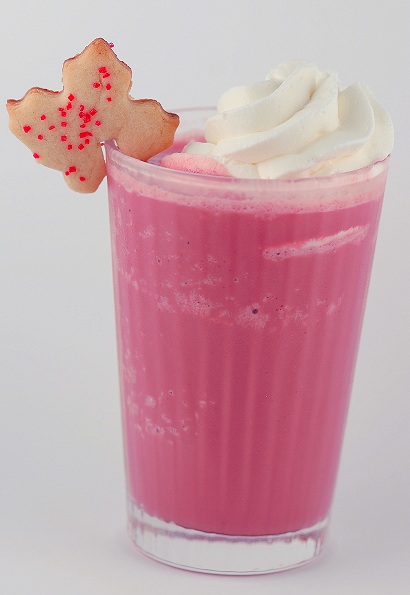 Red Velvet Milkshake
For the shake:
3 scoops milk chocolate ice cream (I used this recipe)
½ cup whole milk
¼ tsp. distilled white vinegar (weird I know but it is what helps give red velvet it's flavor)
Red food coloring (as little or as much as you like)
For the Cream Cheese Whipped Cream:
1 cup heavy whipping cream
5 TBSP whipped cream cheese, at room temperature
3 TBSP powdered sugar
For the Cream Cheese Whipped Cream:
In a stand mixer, combine the heavy cream and sugar. Whip on medium speed with the whisk attachment for 2 – 3 minutes. Just before peaks form, add the cream cheese and whisk for another 2 minutes. Taste and see if you want more sugar or cream cheese, if yes, add more and beat until fully incorporated.
For the milkshake:
In blender combine all ingredients and blend until smooth. Pour into glass and top with cream cheese whipped cream and mini leaf cookie.