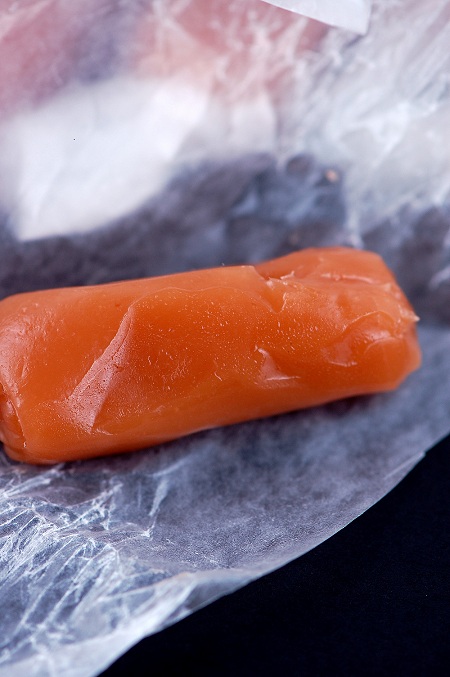 I don't have much of a cookbook budget these days (for the record I used to buy about 4 a month…not including the ones sent to me) but I did a little side job so to speak (don't worry it was legal…in most states 😛 )that either paid cash or in Amazon.com gift card. If you went with the card you got more for your bang. Plus that pretty much made me have to buy a cookbook. 😀 Since I only got to pick out one, I really had to decide which one I really, really wanted. I had been staring at Sugar Baby for a while. I am actually a baby when it comes to candy making. My mom didn't make it growing up and I still have nightmares from sugar class…pulled sugar=no fingerprints for 13 years (well, not good ones). It's hit or miss with me on candy. Sometime success, sometimes not. I usually stick to bark because it's easy. But I finally decided I needed to challenge myself and get out of my comfort zone. So I ordered the book.
The book in general just makes me happy. It's a happy book…no, I'm not reviewing it…just saying. I saw the recipe for Coffee Butter Rum Caramels and decided to make a version of those. I really have wanted caramel. I chose to leave the coffee but change the rum for some French Vanilla Kahlua that is in my cabinet. Really good choice in my opinion. Just enough hint of coffee flavor without being over powering. These are soft caramels, so they need to be wrapped. Make sure to cut out your wax paper squares ahead of time to make it easier on yourself.
That's it. That's all I've got. Nothing snarky or anything to say. Sadly I am headed to a memorial of yet another hockey player. One I knew and skate with her son. So I needed a little comfort…and caramels are always about comfort to me.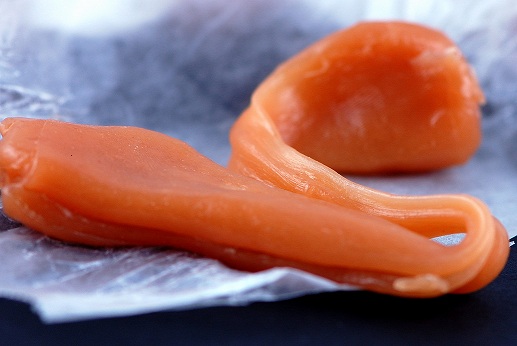 Coffee French Vanilla Kahlua Caramels
1 ¾ cup granulated sugar
¼ cup Lyle's Golden Syrup (or corn syrup)
1 cup heavy cream
¼ cup unsalted butter, chopped in cubes
½ tsp. salt
2 TBSP strong coffee
2 TBSP French Vanilla Kahlua
In a heavy saucepan over low heat, combine all the ingredients, stirring until the sugar has completely disolved.
Clip on a candy thermometer, stop stirring, and heat the mixture to 250F.
Immediately pour the caramel into a parchment lined quarter sheet pan (9-x-13inch) or a silicone mold coated with nonstick spray.
Allow to cool completely in a cool, dry space.
If using a mold, invert the mold onto a piece of parchment paper and gently release the caramels. If using a pan, cut the caramels with a very sharp knife sprayed with nonstick spray. (I actually use a pizza cutter).
Wrap the candies in a piece of wax paper. Store in an n airtight container in a cool, dry place for up to a week.
Adapted from Sugar Baby by Gesine Bullock-Prado