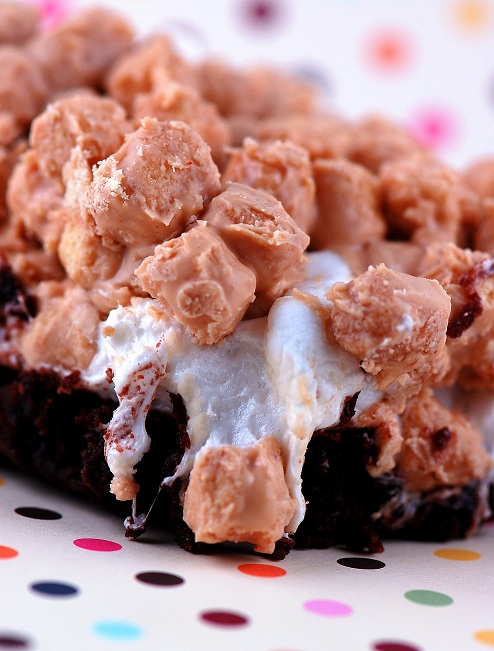 I was going to apologize for not posting much, only to realize that I posted on Tuesday. I think some of you are getting to use to me posting all the time as I had several (nice) emails asking if I was okay because I hadn't posted or really been on Facebook this week. Truth is I am most definitely in a funk this week. Which is a rarity for me. Normally I do my best to keep a stiff upper lip. The kids in my family never really got to be in a funk growing up, my mother usually would have none of it and would tell us to "pull it together". Which I am sure once my mother reads this she will call and tell me to pull it together. 🙂
I was just getting over the majority of my awesome own civil war (my white cells thought it would be super cool to eat my red cells) in my body and starting to feel a little more like me, only to get the barrage of bills coming in waves. I'm doing my best to avoid the mail right now. Nothing like going to your mailbox to see that you paid almost $400 a month for them to basically pay for nothing. And what they do pay for is 85% of what they think they should owe that doctor. Let me just say that doctors think really highly of themselves (and the insurance companies think so to as they seem to only want to pay ¼ of what the doctor charges). Now I get that certain equipment cost money to run. My CAT scans and ultrasounds are super costly, but at least that is costly equipment, but just seeing the doctor and exchanging words with him is ridiculous. My recent visit to my allergist shows that.
"Are you still avoiding foods you are allergic to"? –Dr. Allergist
(Thoughts in my head) No, I eat all the foods I am allergic to in hopes that my throat will swell shut, therefore not breathing and lose consciousness. But instead I said "yes, I am avoiding foods I am allergic to".
"Do you feel that allergy shots are working?" –Dr. Allergist
Me: "yes"
"Have you been using your inhaler when your asthma acts up?" Dr. Allergist….me "yes"
And that ladies and gentleman minus the humiliation of stepping on the scale was my appointment…that apparently was worth $515. Oh and I did breath into a tube a couple of times with the nurse to confirm that I still have asthma.
One thing finally helping me out of my funk is getting to play hockey again. All that time off makes me an even worse player if that is at all possible. 😛 And since I am back at hockey, I am back to bringing treats to hockey, which is really what they missed. Not their captain, but the treats their captain makes. So as Captain, I decided to keep that theme and make some treats using Captain Crunch , the peanut butter variety. These are a take on marshmallow crunch bars that had already been made awhile back. This time subbing the Peanut Butter CC, using white chocolate, and white chocolate peanut butter (yes, I cheated on Jif….but Jif is still the best peanut butter ever). It's pretty hard to go wrong with brownie, marshmallow, chocolate and Peanut Butter Captain Crunch. These do not disappoint.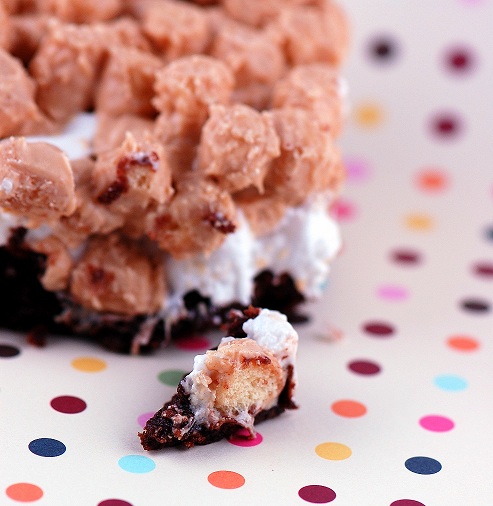 Peanut Butter Captain Crunch Marshmallow Brownie Bars
Brownie Layer:
4 ounces unsweetened chocolate
2/3 cup unsalted butter
¾ cup semi-sweet chocolate chips
1 1/3 cups all-purpose flour
1 tsp. baking powder
½ tsp. salt
4 large eggs, room temperature
2 cups granulated sugar
2 tsp. vanilla extract
Topping Ingredients:
10.5 ounces mini marshmallows
1 cup White Chocolate Peanut Butter (or plain Peanut Butter)
¾ cup white chocolate, chopped finely
1 TBSP unsalted butter
5 cups Peanut Butter Captain Crunch Cereal
Preheat oven to 350F.
Grease a 9×13-inch baking pan.
For brownie batter:
In a medium saucepan, melt the chocolate, butter, and ¾ cup of the semisweet chocolate chips on medium heat. Stir occasionally while melting. Set aside and cool for 5 minutes. In a medium bowl, sift the flour, baking powder, and salt. Set aside. In a large bowl, place the eggs and whisk thoroughly. Add in the sugar and vanilla. Stir the melted ingredients into the egg mixture, mixing well. Stir in the dry sifted ingredients and mix well.
Pour the batter into the prepared pan, and even with a spatula. Bake for 25 to 30 minutes, or until a cake tester inserted into the corner of the pan comes out with moist crumbs.
To finish the bars:
Remove the brownies from the oven, and immediately sprinkle the marshmallows over them. Return the pan to the oven for 3 more minutes.
While the brownies are baking, place the white chocolate, peanut butter, and butter in a medium saucepan. Cook over low heat, stirring constantly until melted. Remove from heat, add the cereal, and mix well. Allow this to cool for 3 minutes or so.
Spread the mixture evenly over the marshmallow layer. Refrigerate until chilled before cutting. Makes 12 3×3-inch bars.
Adapted from Buttercup Bakes at Home by Jennifer Appel