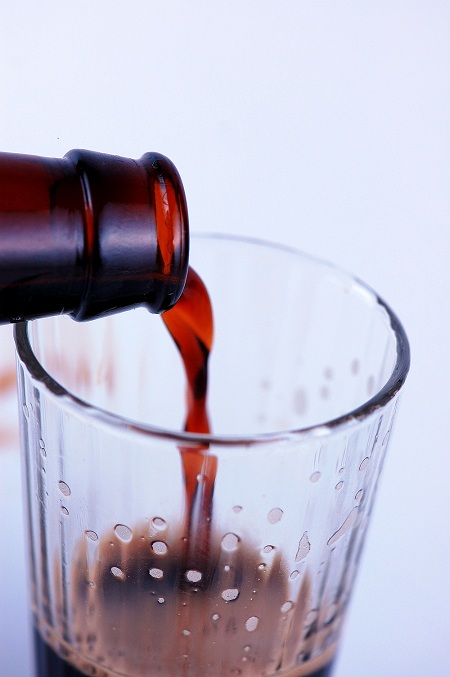 "You divorce wives, not children"- Clueless.
Now while I don't have any children out of my marriage, I do have In-Laws. A mother-in-law, a father-in-law, and a sister-in-law. When I was younger whenever we would go to Michigan to visit my Grandma and Grandpa, we would always visit a variety of people who I was told were all relatives. One time while visiting relatives, I asked just exactly who they are…"they are my ex In-Laws" my mother told me. Hold the boat I thought. You got divorced, why on Earth would you want to go hang out with these people? It was explained to me that she liked her In-Laws very much and they had liked her, and so when the marriage ended they kept in contact. For the record, my mom also was still friendly with her ex, with my parents going out to eat with him and his wife when they were in town as well. Back then of course it all seemed odd. And if you don't like your In-Laws then you can't relate at all either, but now, I totally get why my mom did that.
I have two older brothers. I missed out on the whole sister bonding thing. Which may explain why I am somewhat Tomboy-ish. My mother was allergic to makeup (literally) and never wore it. No one really taught me how to wear it. To this day if I go and get my makeup done (my wedding day being the only exception because she went natural like I asked) I look like a vampire hooker (for real). So getting a SIL was something I was kind of looking forward to but in a way also dreading because what if she was a total girlie-girl. She is not. Though the girl can power shop which she learned from my MIL, the two of them can take down the Outlet malls like no other. She's not a big sports gal but she is a beer drinker. Big time. Actually puts me to shame, which in all lush honesty, is pretty darn hard to do! Her friends and she make habit of finding some pretty obscure beer, which I totally appreciate. Fortunately my SIL and I have stayed in contact and we talk a lot of beer (as it should be).
I had seen Beer Marshmallows over on Slashfood for St. Patrick's Day and figure I would pay tribute to my SIL and her awesome beer drinking ways. Remember kids…you don't get drunk…you get awesome! 😛 *Unless you are underage…then you are not awesome (psa announcement). So I made Chocolate Stout Marshmallow with a Bailey's Irish Cream Chocolate Coating. Are these the greatest thing ever invented? No. Are they a fun thing to do for Patty's Day…you bet! Plus my bff loved that my entire apartment smelled like beer. 😀 The most important thing to remember is that you will be boiling down the beer, so whatever flavor it is will be intensified. When I made my first batch it was very bitter due to the coffee that was in the beer I chose. That was a bad choice. So I was smarter about my second batch. Which was actually a beer my friend brewed. When you add the Bailey's the chocolate gets a little clumpy (that and I suck at coating stuff) but who the heck cares, they are beer marshmallows. Feed them to drunken people and they will care less about what you are serving them. 😉
So what are your thoughts on staying in touch with your In-Laws after you part ways with your spouse? Do you all think I am crazy?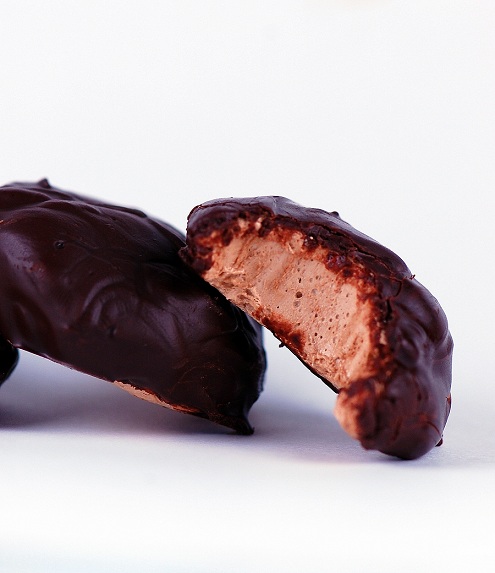 Chocolate Stout Marshmallows
3 packages unflavored gelatin
½ cup ice cold water, divided
½ cup cold beer syrup (see note), divided
12 ounces granulated sugar, approximately 1 1/2 cups
1 cup light corn syrup
1 TBSP unsweetened cocoa powder
¼ tsp. salt
½ tsp. vanilla extract
1/4 cup powdered sugar
1/4 cup cornstarch
Nonstick spray
*To make beer syrup, boil down 1 pint of stout beer until it becomes roughly ¾ of a cup. It won't look like maple syrup or anything like that, but will have a strong beer smell. Let cool completely.
Place the gelatin into the bowl of a stand mixer along with ¼,cup of the water and ¼ cup of beer syrup. Have the whisk attachment standing by.
In a small saucepan combine the remaining ¼ cup water, ¼ cup beer syrup, granulated sugar, corn syrup, cocoa powder, and salt. Place over medium high heat, cover and allow to cook for 3 to 4 minutes. Uncover, clip a candy thermometer onto the side of the pan and continue to cook until the mixture reaches 240 degrees F, approximately 7 to 8 minutes. Once the mixture reaches this temperature, immediately remove from the heat.
Turn the mixer on low speed and, while running, slowly pour the sugar syrup down the side of the bowl into the gelatin mixture. Once you have added all of the syrup, increase the speed to high. Continue to whip until the mixture becomes very thick and is lukewarm, approximately 12 to 15 minutes. Add the vanilla during the last minute of whipping. While the mixture is whipping prepare the pans as follows.
Combine the powdered sugar and cornstarch in a small bowl. Lightly spray a 13 by 9-inch metal baking pan with nonstick cooking spray. I used a mini muffin pan and piped mine in. You can do this. It is a major messy, pain in the butt and I don't suggest it at all. :)Add the sugar and cornstarch mixture and move around to completely coat the bottom and sides of the pan. Return the remaining mixture to the bowl for later use.
When ready, pour the mixture into the prepared pan, using a lightly oiled spatula for spreading evenly into the pan. Dust the top with enough of the remaining sugar and cornstarch mixture to lightly cover. Reserve the rest for later. Allow the marshmallows to sit uncovered for at least 4 hours and up to overnight.
Turn the marshmallows out onto a cutting board and cut into 1-inch squares using a pizza wheel dusted with the confectioners' sugar mixture. Once cut, lightly dust all sides of each marshmallow with the remaining mixture, using additional if necessary. If you are coating marshmallows with chocolate you will want to shake off as much of the cornstarch mixture as possible.
Bailey's Irish Cream Chocolate Glaze
7 ounce semi-sweet chocolate
2 TBSP Bailey's syrup (you are going to boil down 1 cup of Bailey's Irish Cream…like you did with beer)
4 ounces canola oil or butter (though the oil works better)
Over a double boiler, melt all the ingredients until smooth. Pour over marshmallow and place in fridge to help set up.
Marshmallow recipe adapted from FoodNetwork.com Alton Brown