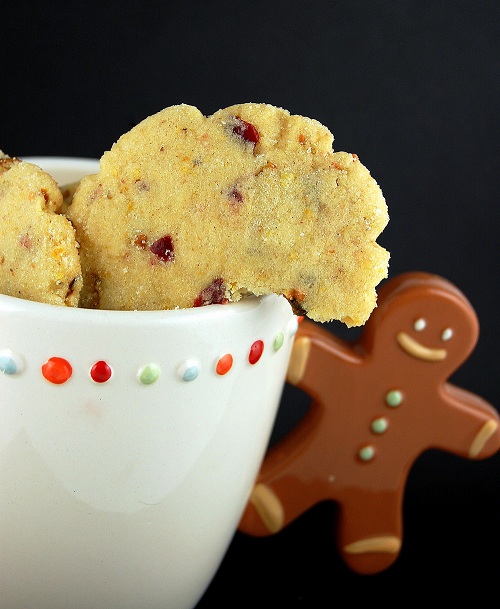 Dear Santa,
I know he is a little larger than the average stocking stuffer, but could I please find Rick Nash in mine Christmas Day?
Thanks,
Love Peabody
Now before you all say what about Briere. Briere is my favorite hockey player. Rick Nash is my eye candy (though he is a darn good player as well).
To entice Santa to look past my shortcomings, I made what my mom still to this day refers to as the best cookie ever. It's the only recipe my mother had ever insisted that I share on the blog. Which I did a few years back, but I am showcasing it again.
They are bright with citrus flavor and are red and green to boot. Now I know that you already made all your Christmas treats, but these are great all year round.
Hope that you have a lovely Christmas, hopefully with the ones you love. And I hope you get something good in your stocking.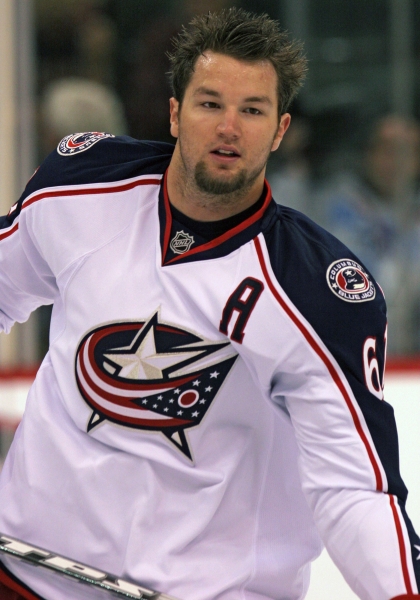 (Rick Nash and all his yummy goodness)
Cranberry Orange Pistachio Cookies
Orange Sugar
1/3 cup sugar
1 tsp freshly grated orange peel
Cookies
1 cup sugar
¾ cup butter, room temperature
1 egg
2 cups all purpose flour
1 ½ tsp baking powder
¼ tsp baking soda
½ cup sweetened dried cranberries, chopped
½ cup pistachio nuts
1 TBSP freshly grated orange peel
Heat oven to 350F.
Combine all orange sugar ingredients in a small bowl; stir until well mixed. Set aside.
Combine 1 cup sugar, butter and egg in a large bowl; beat at medium speed until creamy. Reduce speed to low; add flour, baking powder and baking soda. Beat until well mixed. Add all remaining ingredients. Continue beating just until mixed.
Shape dough into 1-inch balls; roll balls in orange sugar. Place 2 inches apart onto ungreased cookie sheets. Flatten with bottom of glass to 1 ½-inch circles.
Bake for 7 to 11 minutes or until edges are lightly browned.(DO NOT OVERBAKE). Cool 1 minutes; remove from cookie sheets.
Source: Adapted from Land O'Lakes Holiday Cookies 2005