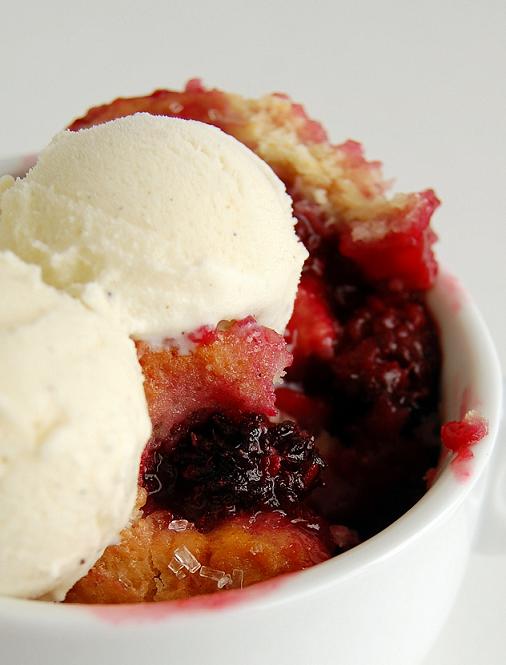 Glad to see so many of you agreed with me in the last post, and if you didn't that's cool too. 🙂 But one thing several people said, and I agree, is that sometimes being a good baker is a curse.
You can't ever just bring store bought cookies to a party and be done with it because you had a busy day. People look in horror at you when you do that. It's perfectly fine that they always pick up the Albertson's fruit platter, but God-forbid if you slack out. And it's not even just that it can't be store bought. I have people actually get disappointed when I "just" bring cookies or brownies. "I was hoping for something from your blog". Well, those cookies or brownies were probably on the blog. Somewhere in these people's minds the ability to bake means you also have the time to bake, which as you know is well, NOT THE CASE!
Recently I've been strolling though the beginning of this here blog. Most of my current readers have really only been with me over the last two years (with some die hard exceptions of course). So many of the quality recipes from way back in the day have long been forgotten. We flashback to this unusual style cobbler that I made back originally in 2006. I was intrigued by the fact that you roll it up and cut it like cinnamon rolls and then poor simple syrup over the whole thing. It looks scary dreadful when it goes into the oven and you get a little worried, but then it comes out awesome. Over the years I have made a ton of these. While staring at my flat of blackberries I decided it was time for you to get reacquainted with this cobbler.
This is a slightly different version of the original one I made. I used my mom's peach jam instead of sprinkling cinnamon on the inside of the rolls. I personally love the taste of peaches and blackberries together so I thought it would be a nice pairing, and it is.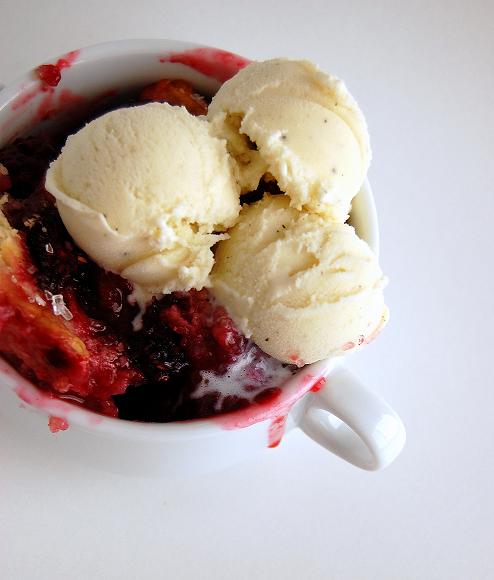 Why Do I Always Think I Can Eat a Whole Flat of Blackberries Before they Spoil Blackberry-Peach Jam Cobbler
4 ounces unsalted butter, divided
1 cup water
1 cup plus 2 TBSP granulated sugar
1 1/2 cups self-rising flour
1/3 cup heavy cream
1/2 tsp vanilla extract
Pinch of salt
1/2 tsp cinnamon
1 TBSP cornstarch
2 TBSP brown sugar
3 cups fresh blackberries (about 1 pound)
5 TBSP Peach Jam (preferably homemade)
Preheat oven to 350°F.
In a medium sized bowl, toss blackberries with cornstarch and brown sugar. Set aside.
In a 10-inch glass pie plate or baking dish melt 1/2 stick (2 ounces) butter in oven.
In a small saucepan combine 1 cup water and 1 cup sugar and heat over moderate heat, stirring occasionally, until sugar is completely dissolved.
In a food processor pulse together flour and remaining 1/2 stick butter (cut into dime size pieces) until mixture resembles fine meal. Add cream, vanilla, cinnamon and salt, and pulse just until a dough forms.
Turn dough out onto a lightly floured surface and with a floured rolling pin roll into an 11- by 9-inch rectangle.
Brush peach jam on top of dough evenly and scatter blackberry mixture evenly over top.
Beginning with a long side roll up dough jelly-roll fashion and cut into 1 1/2-inch thick slices. (Slices will come apart and be messy…really messy).
Arrange slices, cut sides up, on melted butter in pie plate or baking dish. Pour sugar syrup over slices, soaking dough, and bake cobbler in middle of oven 45 minutes. Sprinkle remaining 2 tablespoons sugar over cobbler and bake 15 minutes more, or until golden.
Serve cobbler warm with ice cream…vanilla is the best.
Serves 6 normal people, or 2 Peabody's. 😀
Adapted from: Gourmet June 1996 Denise Maguire: Saint Petersburg, Florida