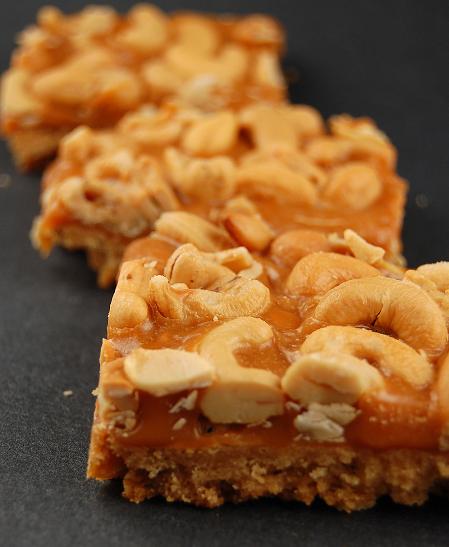 I'm hoping a good many of your know where I am going with this post. 😀
So Canada played USA Sunday for the gold medal. It was a good game all around, with USA hockey goalie (and my fantasy hockey goalie), Ryan Miller, playing outstanding (he did the whole tournament…I wish I could use the Olympic games for my fantasy hockey stats). With just seconds remaining in the game, USA tie the game, forcing it to go to overtime.
Canada won in overtime. On a goal by none other than….Sidney Crosby. Why yes boys and girls, in the ultimate Karma revenge, the very favorite player of Mr. Parking Lot F-bomb Dropper scored in overtime.  Against the very team Mr. Parking Lot F-bomb Dropper was rooting for. Thus, giving Canada the gold medal in Men's Hockey. Even if you wanted USA to win, if you read this blog, you still probably thought it was kind of a little cool that it happened like that. 😛
Let us not forget the Canadian women. They brought home the gold as well. Though, not without controversy. Now while I must agree it was probably not the best choice in today's world of political correctness to go drink beer, champagne, and smoke cigars on the ice, I can't really say I blame them. Heck, my team celebrates with beer weekly for just surviving the game. I have an extra bonus beer if I stayed upright the whole game. 🙂 So I could see where they could get caught up in the excitement.
I'm glad the Olympics are over now truthfully. NBC coverage was insanely craptastic. They kept featuring only the same people over and over again. I mean, I like Apollo, but my goodness people I don't need to know every detail of his childhood and other mundane info like that. And don't even get me started about what events they chose to show.
But mainly I am happy to have to stop the our country is better than yours bullshit that so many of my friends tried to start. When USA beat Canada in the preliminary game I got many a text and email saying ha, ha. And my response to them was simply that the US played a great game and deserved the win. Because they did. But when Canada won gold, we then had to move on to Canada may have won gold in hockey, but the US won the most medals overall. Well, Canada won the most gold overall….and I've always been a quality over quantity kind of gal myself. 😉 Needless to say, I am ready for the pissing matches to be over and done with. Congrats to all of the athletes from all of that participating countries for representing your countries well.
Butterscotch is about as close to gold color as you can get in the baking world (except gold leaf but that stuff freaks me out for some reason). So I broke down and made a recipe that I had been avoiding making for the last couple of years. I marked it right away when I got the Sweet Melissa cookbook but then never made it. Because I knew anything with salted cashews in it would trigger me and I would eat it all. Yep, I was right. These are very similar to a Payday candy bar, minus the chocolate. Though I think a few chocolate chips scattered on top of these would go nicely.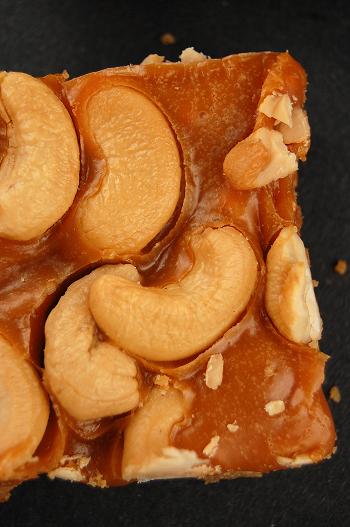 Butterscotch Cashew Bars
1 cup unsalted butter, at room temperature
1 cup light brown sugar, firmly packed
1 ¼ tsp salt
2 ½ cups all-purpose flour
11 ounces butterscotch chips
¾ cup light corn syrup
1 TBSP plus 1 tsp water
2 cups roasted salted whole cashews
Preheat oven to 350°. Spray a 9″x 13″ pan with cooking spray.
Using two sheets of parchment paper, line the pan's width and length, creating a parchment "sling." Spray parchment paper with cooking spray.
Using an electric mixer on medium speed, beat butter, brown sugar, and salt for 1 to 1 & 1/2 minutes. Decrease mixer speed to low and add the flour. Mix just until combined. Lightly press dough evenly into the prepared pan. Poke holes in the dough with a fork. Bake for 30 to 40 minutes, until the crust is a golden color. Remove to wire rack to cool.
In a heavy saucepan over low heat, stir together butterscotch chips, corn syrup, and water. Stir until mixture comes to a simmer and butterscotch chips are melted. Pour over crust.
Sprinkle cashews over the butterscotch caramel. Bake for 5 minutes. Cool completely on a wire rack. After cooling, remove from pan and use a very sharp knife to cut into bars.
Makes 2 dozen 2-inch bars.
Source:The Sweet Melissa Baking Book by Melissa Murphy