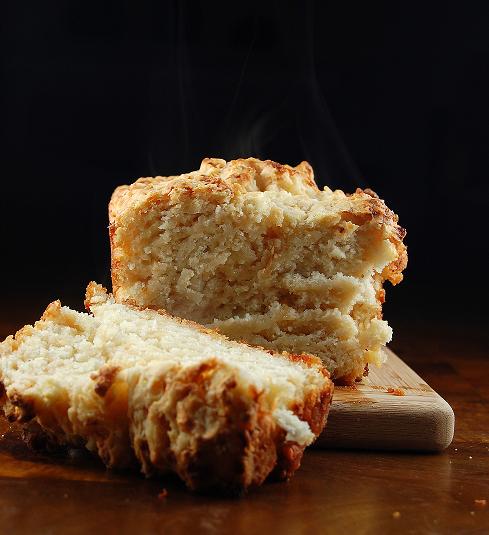 First off, let us congratulate #62 Jen T of Not Microwave Safe is the winner of the mini loaf pans. I used Random.org if you are wondering how the winner was chosen. If you aren't Jen and didn't win, not to worry I am sure since so many people have been converted to the way of the mini loaf that I will be giving them away from time to time.
I am sure you are surprised to see something savory up. It's been awhile. But sometimes it's good to throw people off. It also happens to go nicely with this soup. It also happens to coincide with what happened to me today while running errands.
Today I went to workout. I was dressed to workout. Yoga pants, baggy t-shirt, hockey sweatshirt, no make up. On the way home I decided I would quick run in and get something at the drug store, facial cleanser and some tea (only people who carry it around here) if you must know. I'm looking for my facial cleanser when I notice this guy staring at me. I did recognize him, but wasn't sure why. I figure I just must know him from hockey. I know a lot of guys from hockey. And in a very round about way he was from hockey.
He was a goalie. That I used to date (briefly). In Arizona. Many, many, many years ago. Great. One of the advantages of moving to another state after you get married is so you don't have to have the I am looking like crap while running in to an ex.
He was up here visiting his sister, who I do recall him saying he lived in WA state. But back then I lived in AZ and never planned on living in WA so what did I care, eh? But low and behold there he was…yay.  My only saving grace was why he was at the drug store. He was sent on a tampon run by his sister. 😛 So, at least there was that.
Normal people wouldn't relate that experience to food. But right away, I was like, I need to make beer bread. I had planned on making bread to go with my leftover soup. Why beer bread? Have you looked at beer bread? It's far from pretty. Which is of course, how I felt today.
Beer bread is always easy (I am not, so let's not tie me in with that metaphor) and usually tastes good. I have tried a few recipes that weren't that great. I used part beer and part hard cider. I had some, as a referee friend of mine had made some and I was drinking it at the time (one needs a drink when you run ugly into your ex). You could use just all beer. I threw in some white cheddar and some Gouda that I had in the fridge. You could use any cheese, but I would stick with a cheddar if you are using the hard cider in the bread. They go nicely together.
I play hockey tonight. I think I might go run the other team's goalie just to let out some pent up anger. 😉 Or I could just eat bread.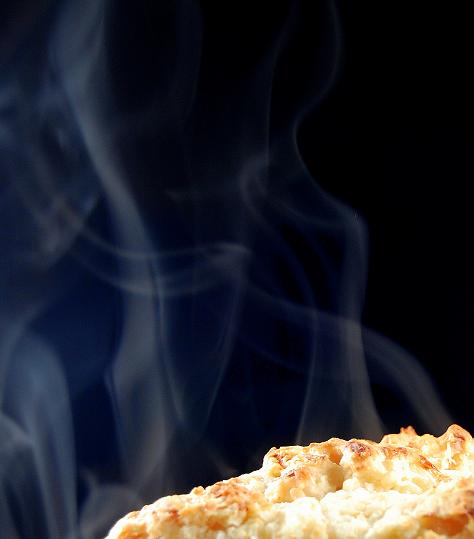 Cheesy Beer-Hard Cider Bread
3 cups all-purpose flour
1 TBSP baking powder
1 tsp salt
3 TBSP granulated sugar
¾ cup white cheddar cheese, shredded
¼ cup Gouda cheese, shredded
8 fluid oz beer
4 fluid oz hard cider (you can use all beer if you want)
½ cup melted butter
Preheat oven to 350F.
Butter a 9-x-5-inch loaf pan (amazingly I did not use mini)
In a large bowl sift the flour, baking powder, sugar, and salt together.
Add the cheeses and mix with a wooden spoon.
Add the beer and cider. Mix until incorporated but not much more. Don't over mix.
Pour half of the melted butter into the bottom of the prepared pan. Spoon batter into pan. Top batter with remaining butter.
Bake for 50 minutes or until a wooden skewer comes out clean.
Beer bread is best when eaten warm. I also like to let it get stale and make savory stuffing with it.
Adapted from The Pastry Queen by Rebecca Rather