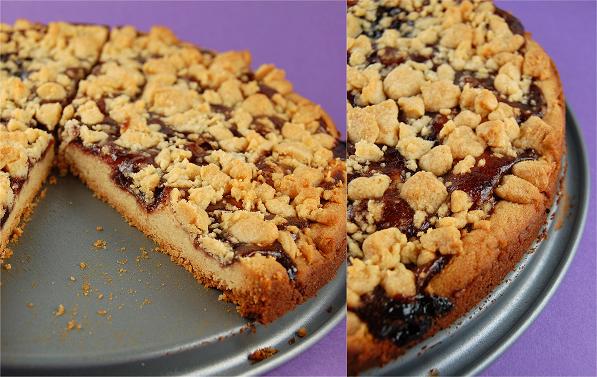 I love Food Bloggers. They are people unlike any other on the Web, I truly believe this. My husband is often in awe when I get something in the mail and he gives me the "what did you buy?" look. And I have to tell him nothing, a Food Blogger just sent me a treat. He is blown away by this. His world of the Internet and mine are very different. I mean this month alone I have gotten a ton of feel better cards, a couple of books to have to read when I sit and get my allergy shots, and Hello Kitty stickers (which totally made me smile, and still make me smile when I think of them).
And for as much as I love Food Bloggers there is one thing I hate. I hate that the ones I have such good connections with live NO where near me (with a few exceptions, there are a couple great Seattle area ones that I get to meet up with from time to time). And I don't have the money to go to visit any of them. 🙁
I have this vision of my own version of Wisteria Lane, but my neighborhood is filled with Food Bloggers and none of the drama. Well, maybe just a little drama, a girl needs to gossip a little, eh? 😉 A nice myriad of bakers and cookers all coming together on one street. Ah, that would so be nice.
I often will be done emailing someone and think to myself, oh how I wish I could just have them come over later for tea and cookies. Ah, if only in a perfect world.
Since I have been trying to be nice to my husband as of late by making more things he liked, I thought I would make him something using his all time favorite peanut butter. The original recipe calls for blackberry jam but my husband will only eat grape jelly (I know, I know). This was pretty simple until I got to the grating of the frozen dough. As I state in the recipe, using a cheese grater while on pain medication doesn't mix. 😉 No worries, no blood was lost.
My husband wishes they were more soft, I tried to explain that they were shortbread and therefore not meant to be soft. See, this is why I need Food Bloggers living next door to me.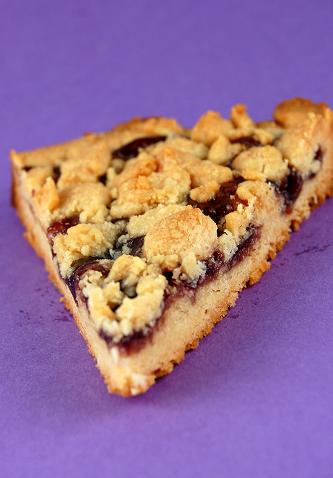 Peanut Butter and Jelly Shortbread Wedges
Nonstick vegetable oil spray
½  cup (1 stick) unsalted butter, at room temperature
¼  cup creamy (smooth) natural peanut butter (I used Jif, screw natural 😉 )
½  cup sugar
Large pinch of salt
1 tsp vanilla extract
1 ¼  cups all purpose flour
1/3 cup grape jelly (you could use any jam or jelly)
Spray bottom of 9-inch-diameter springform pan with nonstick spray. Beat butter and peanut butter in large bowl until smooth, about 2 minutes. Add sugar and salt and beat until fluffy, about 2 minutes. Beat in vanilla. Add flour; beat on low speed just until blended.
Transfer 1/3 cup dough to work surface. Shape into 1/2-inch-thick disk, place on plate, and freeze until hard, about 1 hour. Press remaining dough evenly over bottom of prepared pan. Spread jam over dough in pan, leaving 1/3-inch plain border. Refrigerate while dough disk freezes.
Preheat oven to 350°F. Using large holes of box grater, grate frozen dough evenly over jam (if you are on a pain medication like me I highly suggest you just break it up into little pieces…drugs and grating don't mix kids). Bake shortbread until dough edge is deep golden and grated dough on top looks dry and baked through, about 50 minutes (mine only took 40). Cool shortbread completely in pan.
Release pan sides. Cut shortbread into wedges. Store airtight at room temperature.
Adapted from Bon Appetit January 2009