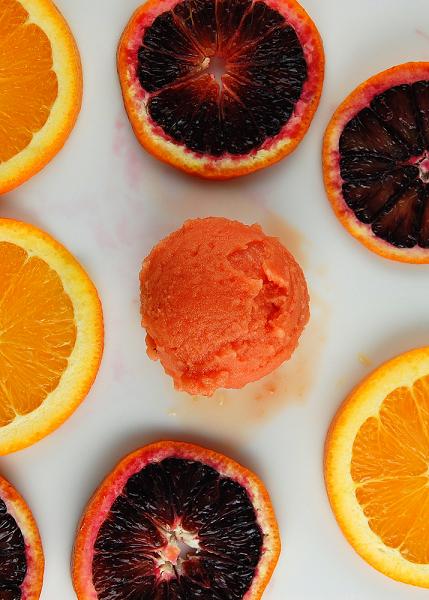 Since the US economy is in a bit of a blood bath, I thought I would make a dessert in it's honour. Well, I don't know if honour is the right word. Blood Orange Sorbet. It's light, refreshing and low in calories (holy cow, I can make something healthy). Nice and simple and only uses three ingredients…so everyone can make it, well, if you own an ice cream maker.
And simple is good right now. I am on round two of antibiotics since the infection just doesn't want to go away. My tooth is better but randomly likes to have shooting sharp pain from time to time throughout the day just to let me know it's still there (how nice of it). I go next Wednesday, which hopefully wont be a Wednesday, Bloody, Wednesday :S to get my root canal (throw confetti).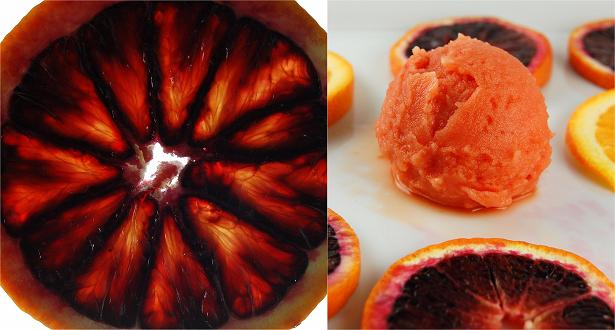 Blood Orange Sorbet
3 cups blood orange juice, freshly squeezed
1 cup orange juice, freshly squeezed
1 cup granulated sugar
Put sugar in a small, non-reactive saucepan. Add just enough juice to saturate the sugar well. Heat, stirring frequently, until sugar is completely dissolved.
Whisk sugar with the remaining orange juices.
Chill thoroughly, then freeze in your ice cream maker.
*Note that the color of your sorbet will change every time you make this depending on how "bloody" your oranges are.
Adapted from Davidlebovitz.com