These Mini Mocha Chocolate Chip Cookies have a coffee and chocolate base all rolled into sugar for a nice crunch.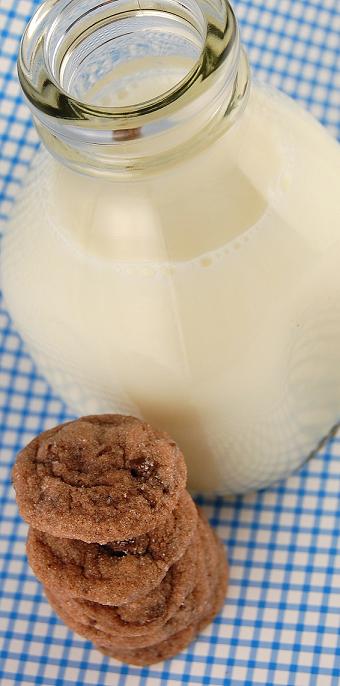 So I was updating my recipe index the other day.
And when I do that I tend to re-read what I wrote and look at the recipes I made.
I find it quite interesting for someone who lives in the land of latte and likes the flavor of coffee, I sure don't make hardly anything coffee or mocha flavored.
Maybe because if I am making something chocolate that I could add coffee to it, I don't because of the picky hubby, who of course does not like coffee.
But this week I said screw it.
I'm sick, I will make what I want (then was still nice and made a half batch for him without coffee…I am weak).
I stuck with just cookies.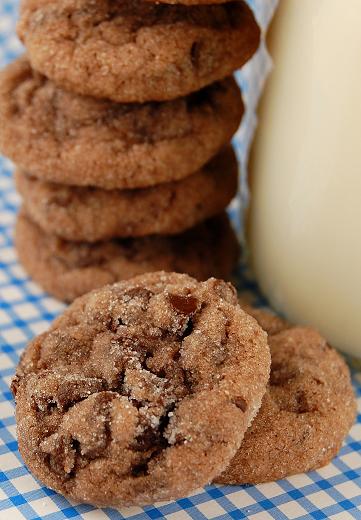 I am semi-out of it now that I have pain meds and I didn't want to make anything too complicated in case I screwed up.
My husband has eaten quite a few now and is still alive and liked them so I think I am in the clear.
For those wondering, my swelling has gone down considerably.
I no longer look like a hamster after he just shoved food in his cheek for later.
It's still swollen and it hurts to touch the cheek. I of course will be needing a root canal (throw confetti now).
They have to wait for the antibiotics to run their course and then Monday I go for evaluation and if I am good to go they will fix it on the 25th.
If I am not on the meds it still hurts quite a bit.
Not as much as last week when I was stuck riding it out with no meds.
And as always it's a great day to order my cookbook.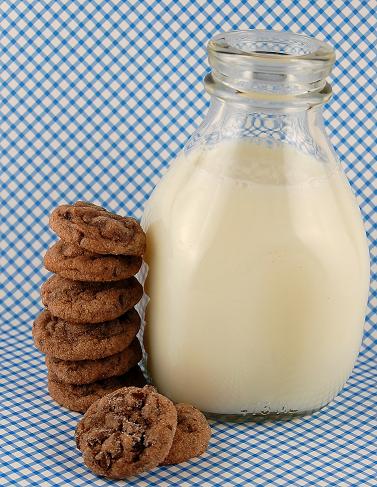 Want More Cookie Recipes?
Peanut Pretzel Chocolate Chip Cookies
Caramel Cream Filled Snickerdoodles
White Chocolate Dried Pineapple Salted Macadamia Nut Cookie
Strawberry Cheesecake Chocolate Chip Cookies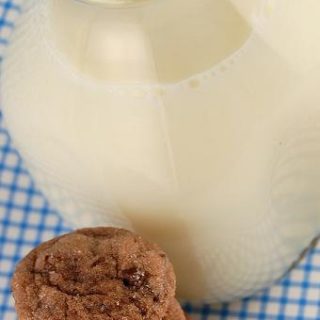 Mini Mocha Chocolate Chip Cookies
Ingredients
8 ounces unsalted butter, at room temperature
1 cup granulated sugar
½ cup powdered sugar
2 eggs
1 tsp coffee extract
½ tsp vanilla extract
1 tsp salt
1 tsp baking soda
2 1/3 cup all-purpose flour
1/3 cup unsweetened cocoa powder
12 ounce mini chocolate chips
granulated sugar for rolling cookies
Instructions
Preheat oven to 375F.
Grease cookie sheets with either butter or baking spray.
In a standard mixer(using paddle attachment) or with a hand-held beater, cream together sugars and butter until light and fluffy, about 3 minutes.
Add eggs, one at a time, scraping down the bowl after each addition.
Add coffee and vanilla extract and beat for 30 seconds.
Sift together salt, baking soda, cocoa powder, and flour.
With the mixer on slow, add the flour.
Mix until thoroughly combined.
Fold in chocolate chips and place in refrigerator for 20 minutes.
If making larger cookies use a small cookie (or ice cream) scoop.
If making mini ones like mine, use a small melon baller as your size guide.
Roll into balls.
Roll cookie dough ball into sugar to make sure the whole ball is covered in sugar.
Place on cookie sheet and bake 10 minutes.
If making mini ones bake for 6 minutes.
Leave on cookie sheet for 3 minutes then remove and let cool on wire rack.