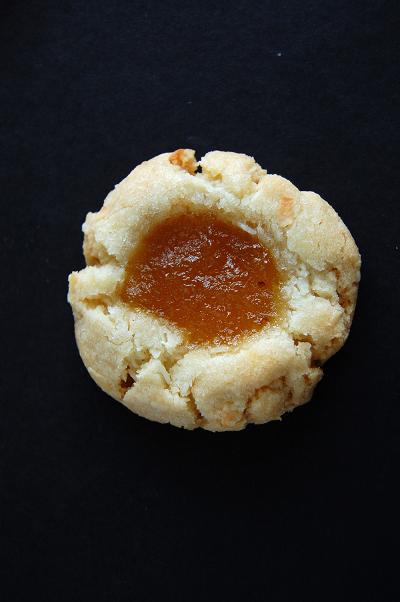 Wow! Over 70 emails to me, letting me know that you too have either allergies or carpal tunnel (not including all the comments left on here). Just want to say thanks to all of you who took the time to write me and let me know what worked for you. I am writing this mass thank you, as writing back to each one of you would be next to impossible given my current limited computer time.
First off, I just thought I would let everyone know that I have had allergies all my life. These are not new to me. I just have not been to an allergist since I was a kid (I had full testing done then as well). So I have dealt and coped with these for quite sometime. Also, I have no reaction to my dog or other dogs which is why that was so surprising to me. I am allergic to cats and definitely have reaction to them. So I found it interesting that I am more allergic to dogs than cats, especially given no reaction to my dog or any dog I come in contact with.
I do clean the house often. I vacuum several times a week and I always do my cleaning with a mask on. The dog gets bathed regularly by either the groomer or the husband. I take daily allergy medication already (and I have tried them all Alavert, Claritin, Zyrtec, etc) and have tried many alternatives already, including holistic. I have dust mite covers on the bed and pillows. My home was mold inspected in November. I am aware of OAS, and do suffer from that as well.
Also, my allergist is not telling me that the shots are the only way to go, just the best way to go. They will help the most with the pollen, dust mite, pet dander, tree and grass allergies that I have going on. It will also help with the OAS since that is triggered by pollen. Many of my relatives and friends have had allergy shots and had great success on them (I am hoping that would be the case for me too). Of course, if I find out on Thursday that they aren't covered by insurance, they wont be getting done either way. 😉
As far as my carpal tunnel. I do wear a brace. I have one specifically for night time wear, which is giant and I look like a dork wearing it (but then again, what else is new 🙂 ). I have one to wear while on the computer. I am staying off of the computer as much as I can (with in reason…I am slightly addicted). The doctor says I am not near a stage of needing surgery which is why I am trying to do all that I can to make sure that surgery does not happen.
As for everything else, I have my chin up and am carrying on through this crazy roller coaster called life. Though sometimes I must admit that I would like someone to give me a heads up so I don't eat a bunch of cotton candy before I get on the roller coaster and want to throw up afterwards. 😉
I made these cookies at Christmas time but never got them up. And by the time I could I figured that most people would be cookied out by then. But since less and less people are at my gym now a days, I figure the New Years resolutions are dying down and people might be back to wanting to eat cookies.
I lucked out in the fact that my friend A, the same one who gave me real Tahitian vanilla beans also brought me back some Pineapple jam from there as well. Though this was really more of a cross between and jam and a pulp. Really great pineapple flavor and it made these extra special. They are excellent with the raspberry jam as well. These are a tea cookie, so they are more crisp than soft.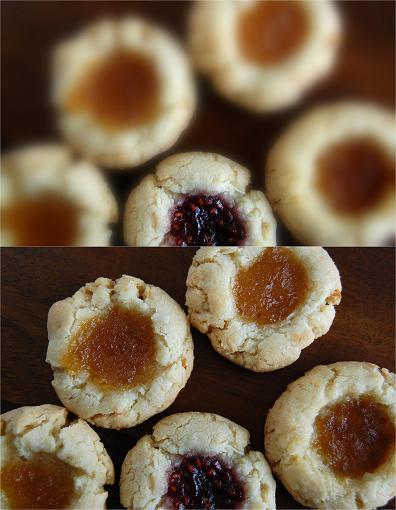 Coconut Thumbprint Cookies
2 cups all-purpose flour
½ cup rice flour (you can use all-purpose if you don't have)
¾ cup shredded unsweetened coconut
½ tsp baking soda
½ tsp salt
8 ounces unsalted butter, at room temperature
1 ¼ cups sugar
1 large egg yolk
1 tsp vanilla extract
pineapple and raspberry jam
Place coconut into a food processor. Pulse a couple of times until the coconut becomes fine but still has some texture to it.
In a medium bowl, sift together the flours, baking soda and salt. Whisk in the coconut.
Using a stand mixer, cream together the butter and sugar until light and fluffy, about 3 minutes.
Add the egg and vanilla and beat until combined. Scrape down the sides of the bowl and mix for another 30 seconds.
On low speed, add the flour/coconut mixture and mix until fully incorporated.
Form into a ball or disc and cover with plastic wrap. Refrigerate for 15 minutes.
Preheat oven to 350F.
Position rack in the upper and lower thirds of the oven.
Roll the dough into 1-inch balls and bake them for 14 minutes I only did 12). Remove from oven and make a dent in each cookie (you can use your thumb but I don't like a burnt thumb so I used the back of a melon baller). Fill cookies with jam of your choice (I used pineapple and raspberry). Place the cookies back into the oven for 10 more minutes (I only did 7).If you like your cookies softer you can go less time. But these are more like a tea cookie and are meant to be crisp.
Remove cookies from oven and let cool on cookie sheets for 5 minutes. Transfer to a wire rack to finish cooling.
Adapted from FoodandWine.com