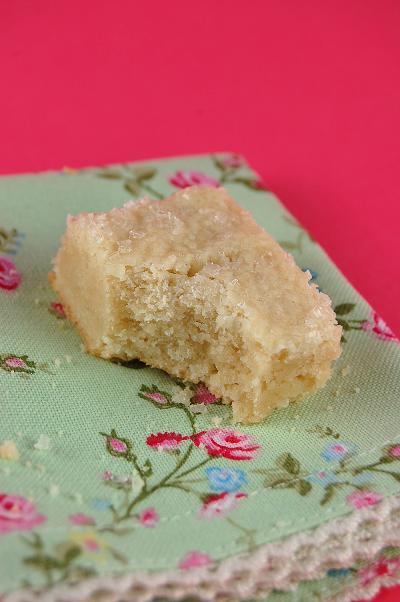 I have always known I was allergic to things. Certain foods, grasses, trees, etc… And I just always dealt with them. But this last year that got really out of control and so I broke down and went to see an allergist. I had put it off for quite sometime because I have a deep fear of needles (a phobia actually) and to test you the poke you with a needle…a lot. And second I was afraid I would be allergic to wheat. I know a lot of people have that allergy and deal with it beautifully. I would not be good at dealing with that beautifully. So off I went. They were kind of rude, they kept telling me, "you think you have allergies" and I kept thinking to myself, "no, I have allergies, I don't just get hives for shits and giggles". But none the less I just smiled at them. My smile turned to smirk when my entire arms went aflame and before she was even done with the test she said, "oh, I guess you do have allergies". Gee, I guess I do. But here comes the super crappy part. I'm allergic to my dog. Yes, CCS. Luckily, I am not allergic to rabbits. But my puppy. 🙁 They told me of course that the best thing to do was to give her away to a friend or family member. Which I did, I gave her to my husband. 😉 I just laughed at the doctor when he told me that and he knew he would not be winning that battle. He then told me no more dogs after CCS. I laughed again, but this time in my head. 🙂 Then he told me that since I am allergic to every tree, grass, pollen, pet dander (but hey…good news, I am not allergic to cockroaches…lucky me!) and molds, that the best course of action would be to get allergy shots. Shots? I avoided coming in in the first place was because of the needles and now you want to stick me three times a week for three months and once a month there after…for five years. Ugh. Though, in good news, I am not allergic to wheat.
That was followed with my right hand going numb all the time. I couldn't do simple things like stir cake batter in a bowl. I couldn't keep grasp of things. Yep. I have the dreaded carpal tunnel. Mostly because of how I sleep on my wrist at night. But aggravated from the computer. So you probably haven't seen me around as much and if I do get to your site my messages have been short and sweet. This may be the case for awhile. I have also had to slow down on my baking as some of it just down right hurts. Grrrr.
That followed with me losing my main source of income. They simply aren't making money and therefore can't afford employees.
That followed with my husbands company laying off 5,000 employees within the next 18 months, with 1,400 being laid off last Thursday. The great thing is that we made it through that round. The scary thing is we still have 18 months to have that possibility.
Needless to say I have been a little less than perky as of late. So it was so extra special when Melinda (a faithful reader) of Melinda's Kitchen Diary sent me a care package….a big one. It arrived on the day we found out whether my husband was going to have a job or not and for some reason when I opened up her packages it was like someone telling me everything was going to be alright…and it was. An hour after opening the packages, we found out my husband was still employed. What was in those packages was a complete surprise. See, when I made quince paste over on my other blog, she emailed and asked me if I would like any quince cheese (that is what they call it in the UK). I was really interested in trying it out and so I said yes, please. Well, I got my quince cheese along with many other items. There was a cookbook (Bake by Rachel Allan…she is a UK baker), tea towels (you can see those in the pictures), a little bag for my pup, and a cute little polka dot mug. Far more than what she should have done but a great treat as even though my husband did not lose his job we are buckling down and not spending money. So no more cookbooks for me for quite a while. 🙁
These shortbread (though the way I make them they are more like a butter cookie) are a take on the peppermint version I already made. This time I used the full cup of rice flour and really liked the texture. You could use any liqueur but I love Frangelico and it goes nicely with coffee or tea. They are quite addicting I must warn you. If you end up using the 9 by 13-inch pan you will need to bake them longer.
So there you have it. Not the best two weeks of my life. And also the reason why you wont see me as much around to your blogs and what not. And even when reading them I might not be able to comment depending on if my hand is numb or not. 🙁
Frangelico Shortbread Butter Cookies    
1 cup granulated sugar
2 cups unsalted butter, at room temperature
3 TBSP Frangelico liqueur
3 ½ cups all-purpose flour
1 cup white rice flour
½  TBSP salt
2 TBSP coarse sugar for top
Parchment paper
In a standard mixer or with a hand-held beater, cream sugar, Frangelico and butter until light and fluffy.
Add flours and salt and combine until mixture just starts to come together. (The dough should be crumbly but stick together when squeezed.) Don¢â¬â"¢t panic as the dough will be very crumbly, when they start to bake they will form into a cookie.
Line a 12-by-16-inch pan with parchment (I used a 9 by 13-inch pan). Place dough into the pan and break up any large clumps, spreading evenly.
Press dough down gently and sprinkle coarse sugar on top.
With a rolling pin or drinking glass, roll out the dough evenly. (Use a little additional sugar if the dough sticks to the rolling pin.)
With a meat tenderizer or fork, press indentations into the top of the shortbread. (This prevents the shortbread from rising unevenly.)
Bake at 350 degrees for 20-25 minutes(if you use a 9 by 13-inch pan you will need to bake yours around 30 minutes) or until shortbread is golden brown. I under baked mine because I like mine to be on the soft side.
Cut into squares while still warm and remove cookies from pan to cool.
Makes 24 2-by-2 inch cookies.
Source: Adapted from Sugar Bakery & Cafe right here in beautiful Seattle.