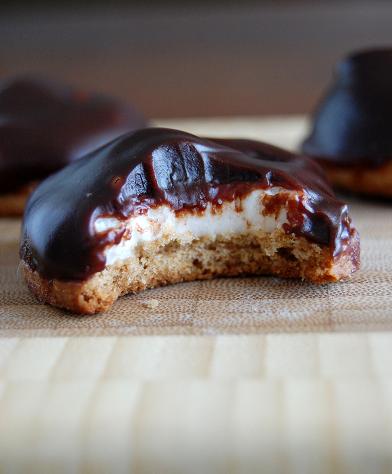 No more than did I write the words there are no real surprises anymore, the very same day I went to my mailbox and there was a surprise inside.
The day after Thanksgiving I met up with Elle of Feeding my Enthusiasms. She was in Seattle visiting her daughter (who is a stunner of a woman let me tell you, drop dead gorgeous) and we decided to meet up at a local cupcake place. I had meet Elle once before when she was out visiting and I so wish that she lived around me! While we were eating cupcakes I was admiring their cupcake ornaments and mentioned that before I leave I was going to buy a couple (and I did). I had told Elle about how some day I hope to have a separate tree with the ornaments all having a baked good theme. So you know what that sweet woman did? She went out and made me the cutest pink cupcake ornament!(see photo below) Made it. And when someone makes it, it's just that much better.
The other surprise was the snow. Oh now, we get snow here from time to time but it doesn't stick around for very long. Well, we are having unusually low temperatures (not making it above freezing) and getting precipitation…resulting in a lot snow. So much snow that it has been deemed Snowpocalypse around these parts by the media and others.
This was my early Christmas gift. For I love snow. It makes me feel alive and content all at once. I love to just stand in it late at night while the big giant flakes fall sticking to my eyelashes giving me the Tammy Faye Baker look.  I love how the blanket of white can make even the ugliest of things look so lovely. I can sit for hours and just watch it fall, my husband thinks this is the strangest thing. I tell him he should be so happy that something as little as snow can make me be happy.
I am enjoying it while I can. Come the next day or two it is switching over to rain and my beautiful snow will be gone. But I was thankful to have it here while it was and so was the dog!
Like I said in my previous post, all this snow has had me baking, baking, baking. These chocolate covered marshmallow graham crackers were one of the many things that came out of snowpocalypse. They aren't what I would call a Christmas cookie but for some reason they were screaming bake me, so I did. If you are a fan of the marshmallow cookie, this one is for you.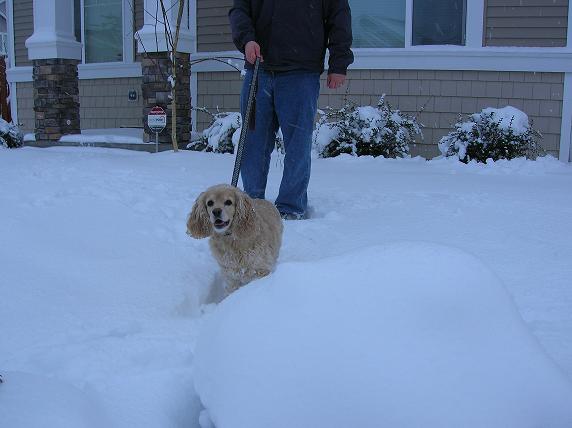 Chocolate Glazed Marshmallow Mounds
1 recipe Graham Cracker Dough (recipe follows)
40 marshmallows
6 ounces semisweet chocolate, cut into small pieces
¾ cup heavy cream
1 TBSP corn syrup
¾ tsp vanilla extract
½ tsp to 1 tsp hot water, if needed
Preheat oven to 350F.
Line cookie sheets with parchment paper.
Lightly flour a pastry board or other flat surface and a rolling pin. Working with one half at a time, roll the dough to a thickness of 3/16 inch. Cut with a 2-inch round cookie cutter and place 2 inches apart on the cookie sheets. Repeat with the remaining dough.
Bake for 13 to 14 minutes, or until set on top and lightly browned around the edges. To ensure even browning, towards the end of baking time rotate the sheets top to bottom and front to back. Remove from the oven and let sit for 2 or 3 minutes. Leave oven on.
Place a marshmallow, flat side down, in the center of each warm cookie. Return the cookies to the oven for 2 minutes, or until the marshmallows are just slightly softened. Do not over bake or the marshmallows will begin to melt.
Remove from the oven and let stand 5 minutes. Using the heel of your hand, gently press the marshmallow to spread it to the edge of the graham cracker, rounding the sides of the marshmallows best you can. It's okay if they are somewhat irregular. Let cool.
Place the chocolate in the bowl of a food processor fitted with the steel blade and process until finely chopped.
In a small saucepan, over low heat, heat the cream and corn syrup together until it comes to a simmer. Immediately pour the hot cream over the chocolate in the processor bowl. Let stand for1 minute so that the chocolate begins to melt. Pulse three or four times, then let rest for 1 minute. Add the vanilla and pulse three or four more times.
Empty the ganache glaze into a deep, 1-quart bowl. If the ganache's surface appears oil, add hot water, a few drops at a time, stirring well after each addition. The ganache will thicken as it stands, but should remain pourable.
Working one at a time, dip each cookie into the glaze, placing it marshmallow side down. Tilt the cookie slightly, then rotate it in a circle to be sure the glaze completely coats the edge of the cookie. Turn cookie top up and place it on a cooling rack to set. The glaze will take anywhere from one to several hours to set, depending on the weather conditions and room temperature.
Store in air tight container up to one week, but does not freeze well.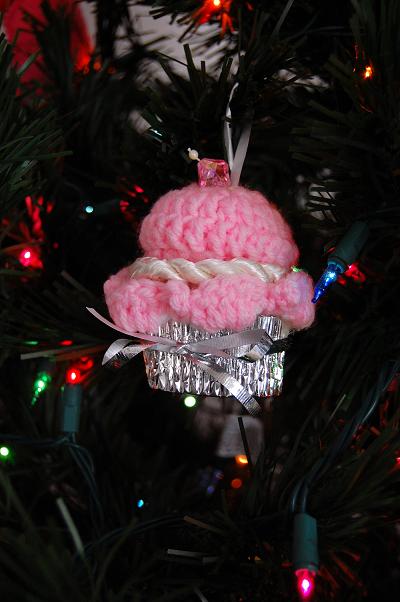 Graham Crackers
1 ¼ cup all-purpose flour
½  cup whole wheat flour
½ cup graham flour (just use whole wheat if you can't find)
½ tsp ground cinnamon
½ tsp baking soda
½ tsp salt
¾ cup unsalted butter, slightly firm
¾ cup firmly packed brown sugar
3 TBSP granulated sugar
2 TBSP honey
1 large egg
1 tsp vanilla extract
 
In a large mixing bowl, whisk together thoroughly the all-purpose and whole wheat flours, cinnamon, baking soda, and salt. Set aside.
In the large bowl of an electric mixer fitted with the paddle attachment, mix the butter on medium-low speed until softened, then mix in the sugars. Mix in the honey, egg, and vanilla, scraping down the side of the bowl as needed.
Add the dry ingredients in three additions, mixing only to blend after each addition. Divide dough in half, and form tow 4-inch squares. Chill for 2 hours or until firm enough to roll.
Adapted from Great Cookies by Carole Walter