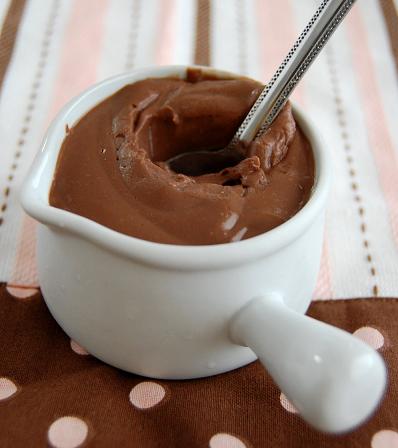 I grew up not really liking chocolate pudding. The only kind I ever had was instant and the texture just always seemed weird to me. Then I went on a diet(one of many in my life before realizing that extra cushing for the pushing was better than starving). I was introduced to the world of fat free pudding cups. Not terribly exciting but in those days it was that or diet Jello. So I just got used to it. At  no point in my life would I ever call it good. What I would have called it was tolerable. And when I gave up sugar for a year the sugar free kind was a God send I will not lie. But again, I wouldn't call it good.
Not until I was in a pastry class and I had to make a cake with a chocolate pudding filling did I come to realize what all the fuss over chocolate pudding was. Thick and chocolate velvety goodness, this was like no pudding I had ever put in my mouth.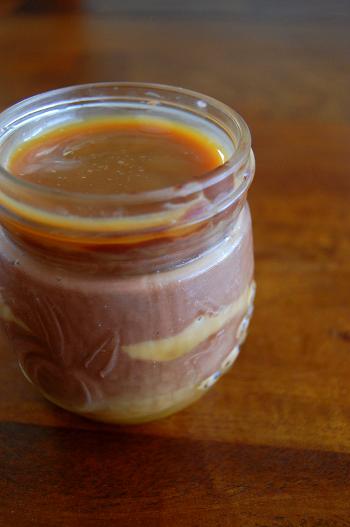 When I saw the recipe and saw that it called for using a food processor I decided to pretty much stay the course and not do something out of the ordinary this week. I like the use of the food processor, all be it a little odd, since it produces such a smooth pudding. I saw some people discussing that they were going to use skim milk. Just don't. Seriously. If you are going to use skim milk just save the time and buy the Jello fat free kind. Same thing. Yes, I had to go buy whole milk, we drink skim. But whole milk has many other uses in the baking world and you can surely use it up!(jumps off of milk soap box)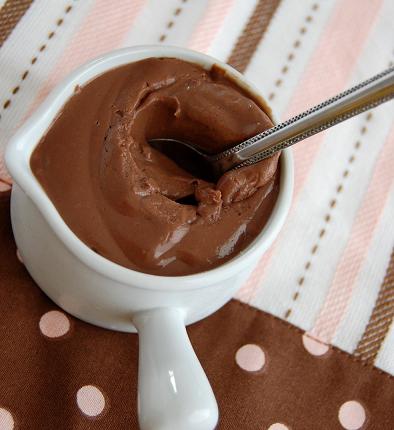 The changes I did make to the recipe were the following:
I used no vanilla extract, I added 4 TBSP of Bailey's Irish Cream instead.
I used 65% cocoa Madagascar chocolate.
I used ¼ cup more sugar due to the type of chocolate I used.
I added Bailey's Irish Cream Caramel(recipe can be found here), this was either layered or placed at the bottom of each dish so that you got a surprise at the end.
It's an easy recipe and I was more than happy not to have to turn on my oven this week. So thanks to Melissa of It's Melissa's Kitchen for picking it. If you want the recipe for it you can go to her site or go to Dorie's own website and get it.