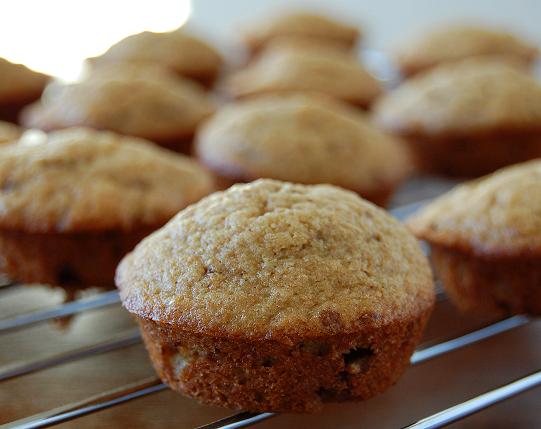 When I got my very first apartment one of the first things I bought was a little patio set. Two chairs and a table with a very French Bistro look. I had some fantasy of me sitting out there in the morning drinking coffee and eating fresh homemade pastries from my kitchen. And then it hit me. I live in Phoenix. I am overlooking a parking lot. It is too stinking hot to be drinking coffee and the air is too stinking bad to be sitting outside inhaling it in. And the pastries? Don't even get me started.
My first year of living on my own was pretty much a diet of Strawberry Frosted Pop Tarts and Stove Top Stuffing….and then running to my parents house to eat dinner every night. My crappy oven baked everything uneven(though the apartment complex assured me nothing was wrong with the oven) and so very few things came out of it. My mother was not a fan of me cooking in her kitchen, or anyone for that matter.
I bought myself a toaster oven, not exactly my dream appliance but it at least baked thing evenly. And with that my Pop Tart phase ended and I moved into the muffin phase of my life. I didn't get too fancy as I was a first year school teacher in the state that ranks 48th in teacher salary…good food was a luxury to say the least. Though I must admit I did steal many an item from my mother's pantry. 🙂
After making the banana pound cake with the mascarpone cheese I decided to remake one of my old standards from my teaching days…the banoffee muffin. If you are unfamiliar with banoffee it is the combo of banana and toffee. If you can't picture the flavors together, think bananas fosters…minus the ice cream and flames. Like I said it's nothing fancy, but it will fill you up in the morning and I think it is healthier than a Pop Tart,
Oh and in case you are wondering, I never did eat breakfast on my patio. After a year of being out in the Arizona sun, my patio set had warped something horrible and you could no longer sit on the chairs or place anything in the table. So the only pastries they got to see is if someone dumped some on them in the dumpster. Sigh.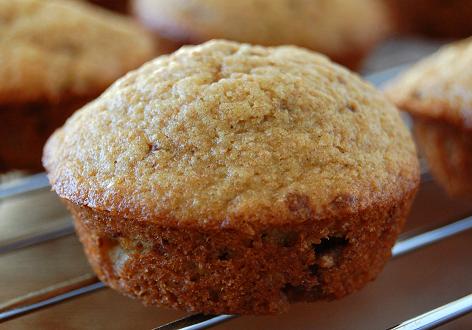 Banoffee Mascarpone Muffins
1/3 cup unsalted butter, at room temperature
1/4 cup granulated sugar
1/2 cup brown sugar
4 ounce Mascarpone cheese
2 eggs, at room temperature
1 cup whole wheat flour
3/4 cup all purpose flour
1 tsp baking powder
1/2 tsp salt
1/2 tsp baking soda
1 cup mashed ripe bananas
1 cup chocolate covered toffee pieces
Preheat oven to 350 F
In a large bowl cream together the butter, mascarpone cheese and sugars. Add the eggs and beat well. Sift together the flours, baking soda, salt, baking powder and add to creamed mixture. Stir until mixed. Stir in bananas and toffee pieces.
Pour into prepared mini muffin pans. Bake for about 15 minutes or until done. Let cool in pan for 5 minutes then remove from pan and transfer to a wire rack to complete cooling.