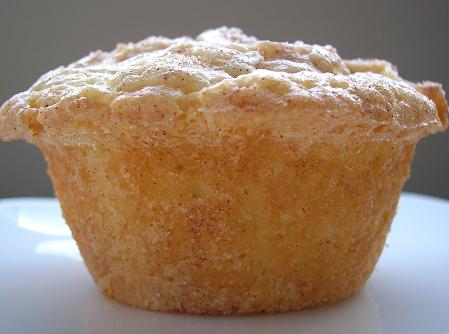 When we were asked by Sandra of Un Tocco di Zenzero and Zorra of Kochtopf to pick our favorite recipe of 2007 I knew exactly the recipe to pick.
The Snickerdoodle Muffins which eventually became to be known in the food blogging community as the Refund Muffin(which you can also see here, here and here). Who knew a muffin would cause controversy?:)
I still love these muffins for how moist they are with a hint of tang and the sweetness of the crunchy outside. It's still the muffin I make the most. It's still the recipe I get the most emails about how people tried it and loved it…well minus that one person. 😛
So there you have it. What I feel was my best recipe of the year. If you are a regular reader, would you agree with my pick?