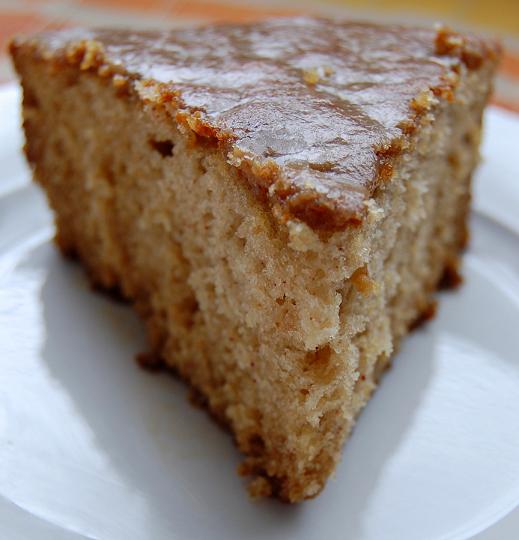 I've been staring at the calender so hard that I am surprised I haven't burnt a hole through it…but then again I might have cause for concern IF I could indeed do that. August needs to hurry up and go away….as I sit typing with sweat rolling down my knees. Ugh. September is so very close I can see it and yet stupid August is protesting and dragging it's feet like a white trash kid throwing a tantrum in the middle of the Kmart aisles.
I of course continue to cook as if it is not Summer. This time around making a spice cake. I decided to add huckleberry flavored honey(I buy a brand called Anna's) to the spice cake. The flavor is very subtle so I think next time I will add even more. If you don't have flavored honey you will be fine just adding plain old honey. I like this cake because not only does it use flour but it uses egg whites as if it were a flourless cake. I also like to glaze the cake while it is still in the pan. That way all the good stuff seeps into the bottom of the cake keeping an already moist cake extra moist.
This cake is not much to look at but it is tasty enough to make up for that fact….you might say it has "a good personality." 😛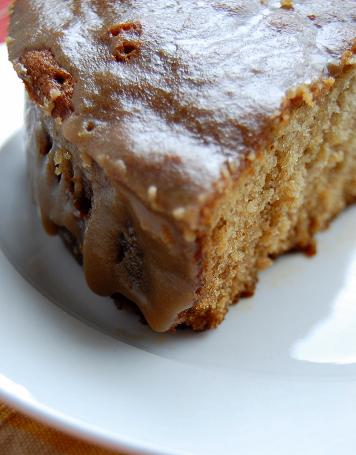 Huckleberry Honey Spice Cake
¾ cup unsalted butter
2/3 cup brown sugar
2/3 cup sugar
3 eggs, separated
4 TBSP huckleberry honey(or just honey if you don't have huckleberry)
1 tsp baking soda
½ tsp fresh nutmeg
1 tsp cinnamon
¼ tsp ground cloves
¼ tsp salt
1 cup buttermilk
2 cups cake flour
In a mixer, cream together butter and sugars for about 3 minutes. Add honey and beat another minute.
Add eggs yolks, one at a time, scraping down the bowl after each addition.
In a separate bowl, sift together flour, salt, baking soda,  and spices.
Alternating, add 1/3 of dry ingredients to the mixer bowl, followed by ½ of the buttermilk. Add another  1/3 of the dry ingredients, the last of the buttermilk and then the last 1/3 of the dry ingredients.
Move batter to a large mixing bowl. Clean your mixer bowl. Add egg whites and beat to stiff peaks. Fold into the batter.
Pour into a greased and floured 9-inch cake pan. Bake for 40-50 minutes at 350F. Insert a knife to see if it comes out clean.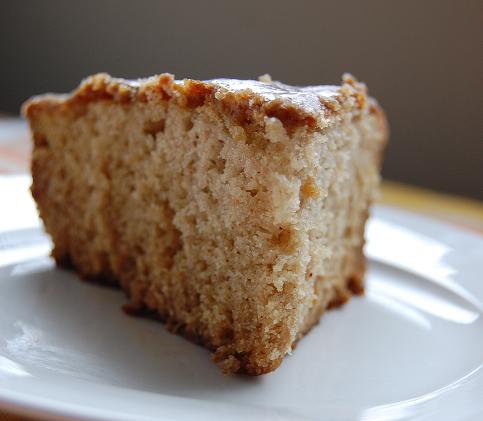 For the Brown Sugar Icing:
1/2 cup butter
1/2 cup brown sugar, packed
1/4 cup milk
Combine butter, brown sugar and milk in a heavy saucepan. Over medium-high heat, bring mixture to a full boil. Cook, stirring constantly, for 3 minutes. Let cool to lukewarm. Pour glaze over cake.