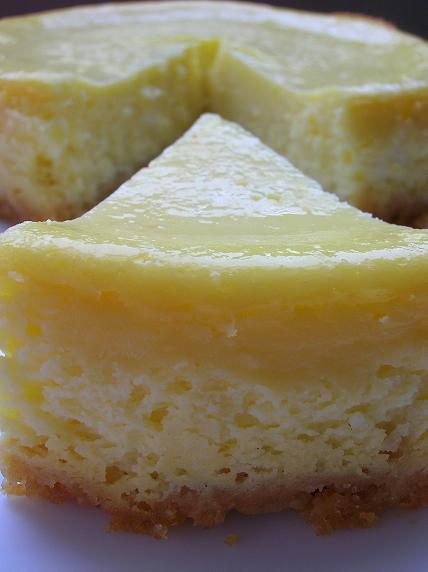 Well in great surprise to me, I won HHDD #9, souffles. I say a great surprise since I forgot about it and threw it together that morning based on what was in the fridge. Though, sometimes when that happens is when you get the best things. I would like to thank Tami from Running with Tweezers for hosting and a special thanks for the AWESOME gift of Donna Hay's newest cookbook, Instant Entertaining. And most importantly thanks to everyone who voted for me. If you are unfamiliar with this beloved event, head on over to see Barb at Winoandfoodies to see what it is all about.
Upon winning Hay Hay it's Donna Day I came to the scary realization that I would have to host the next round. Tami does such a nice job(she has won twice now) that I would be lying if I told you I am not intimidated. Anyway, it did not take my long(once I stopped hyperventilating) to figure out what I wanted to make. What do I love and is so versatile at the same time?…. CHEESECAKE!!! And so there it is, your theme for this round of HHDD. The possibilities are endless with cheesecake and so I hope you will get nice and creative with these! I look forward to everyone's entries.
Here are all of the important details:
You may make a sweet or savory cheesecake. The only requirement is that it be made with some sort of cheese.
You must post your cheesecake no later than March 17th, 2007.
Once you post, please send an email to luvbriere (at) gmail (dot) com with the following information: the name of your blog, the name of your recipe, your name, your location, and a permalink to your post.
The roundup will be posted & voting will begin on March 24th with a winner to be announced on March 31st.
The winner will receive a theme based prize to be named later and, most importantly, the chance to host the next Hay Hay It's Donna Day!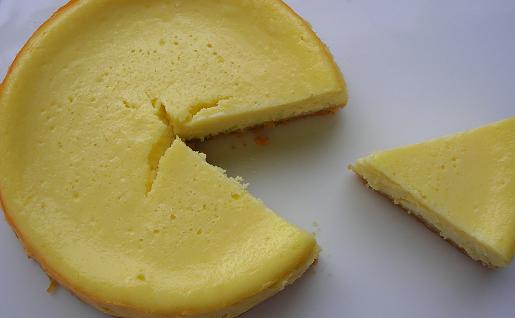 To get you started, here is Donna Hay's version of Classic Baked Cheesecake. If you are from the states it wont seem all that classic as it's main ingredient is ricotta and not cream cheese like we are use to. But this just shows you the diversity that cheesecake has to offer.
Classic Baked Cheesecake
110g (3 1/2 oz) plain sweet biscuits, crushed (I assumed this was like shortbread which I didn't have so I used vanilla wafers)
2/3 cup almond meal(almond flour)
60 g(2 oz) butter, melted
filling:
1 1/2 TBSP cornflour(cornstarch)
1 1/2 TBSP water
330g(11 oz) cream cheese, softened
460g(15 oz) fresh ricotta cheese
4 eggs
1 1/3 cups sugar
1 TBSP finely grated lemon rind
1/4 cup lemon juice
To make the base, process the biscuits in a food processor until crushed. Add the almond meal and butter and process until combined. Grease a 20cm(8-inch) spring form pan and line the base with non-stick baking paper. Press the biscuit mixture over the base and refrigerate. Preheat the oven to 150C(300F). To make the filling, mix the cornflour with the water to make a smooth paste. Process the cream cheese in a food processor until smooth. Add the cornflour mixture, ricotta, eggs, sugar, lemon rind and lemon juice and process until smooth. Pour the cream cheese mixture over the base and bake for 1 hour and 10 minutes(my 4inch ones took and hour) or until set. Refrigerate until cold. Serve cut into wedges with thick double cream. Serves 8.
Source: Adapted from Modern Classics Book 2 by Donna Hay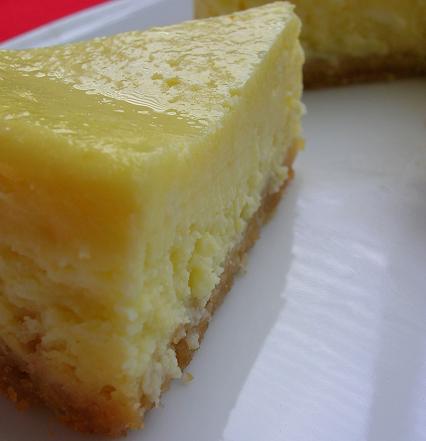 For other inspirations check out my recipe index which list a variety of cheesecakes I have made(9 in total)…plus I plan on making a few more this month, so check back and see.