This Orange Gingerbread Gelatin Mold has all the flavors of an orange flavored gingerbread man just in a creamy gelatin form.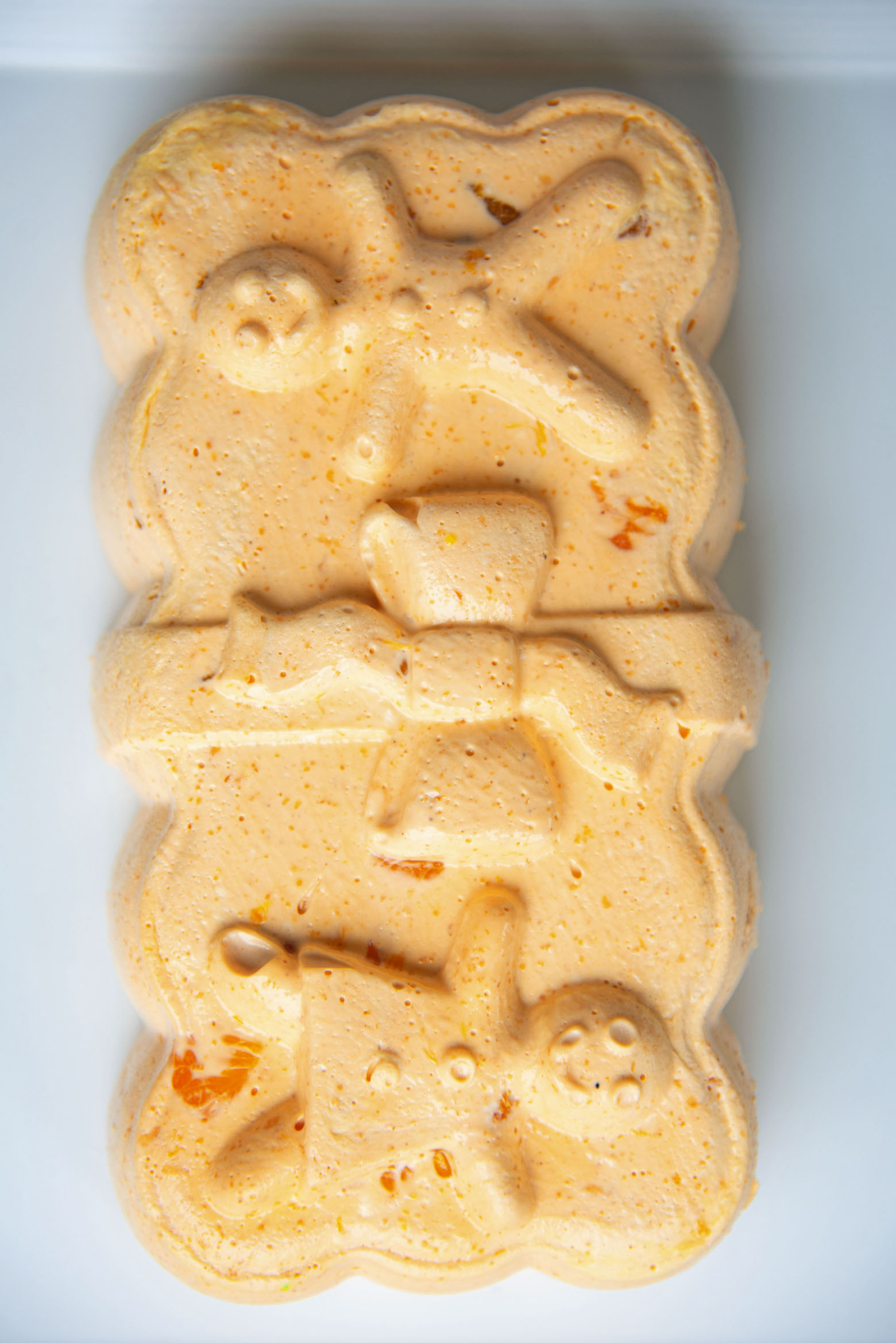 My mom was the one years ago who brought Jell-O Molds/Salads into the house.
For Easter one year she found a green Jell-O salad in Taste of Home I believe.
The ingredients sounded odd but I will usually try anything once.
My friend Matt was over for Easter (my mom cooked better than his) and we both devoured the pan.
Devoured.
From then on it was an Easter staple.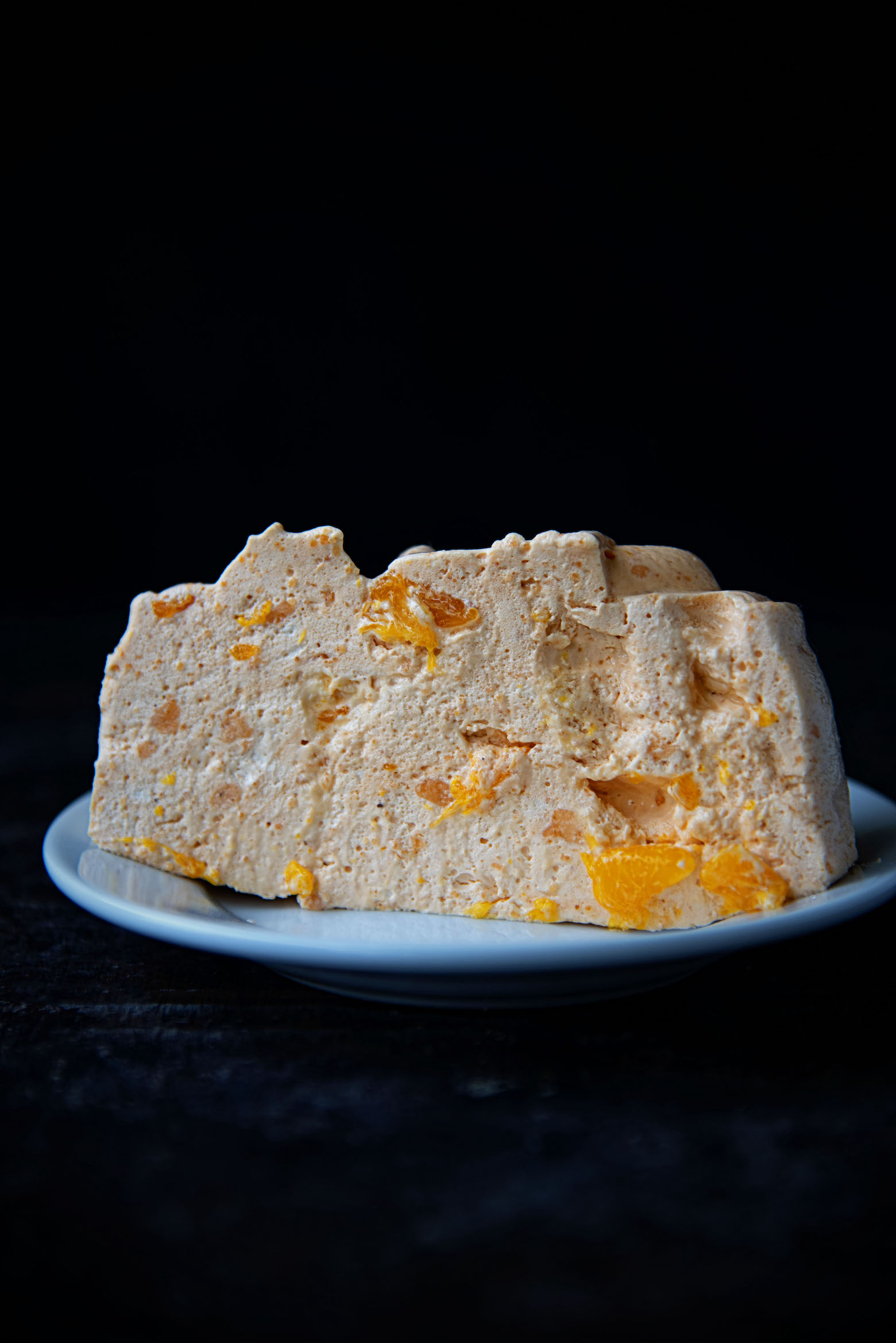 When I got out on my own I started branching out in the world of Jell-O.
Of course, I do a lot of gelatin shots here.
And I try my best to come up with interesting combos.
Same goes for the gelatin molds.
While many people make my Cranberry Marshmallow Gelatin Salad for Thanksgiving and some do for Christmas I don't really have a Christmas Gelatin mold.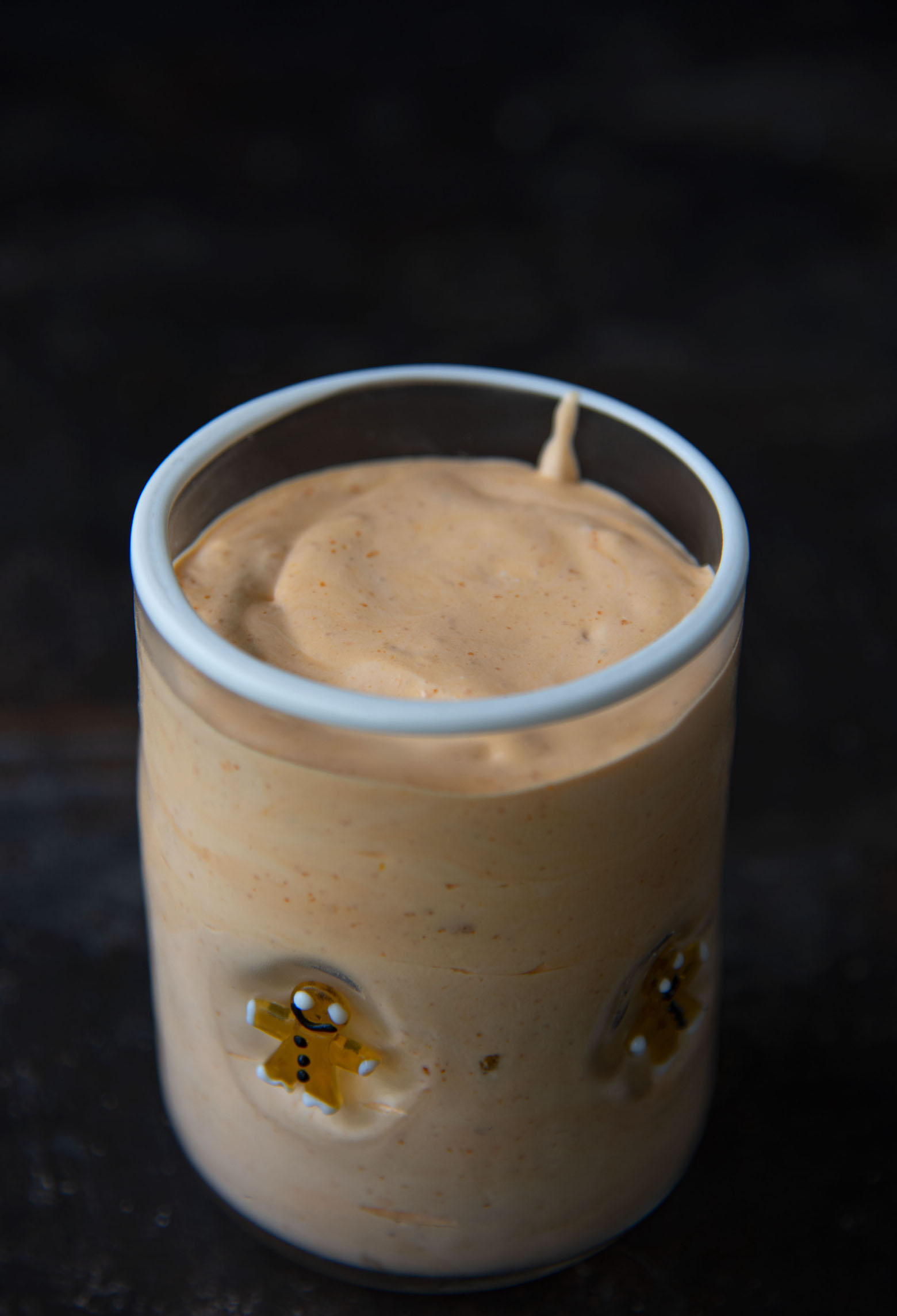 Enter the Orange Gingerbread Jell-O Mold. I love gingerbread and orange together so I knew the base would be orange gelatin.
From there it was figuring out how to get the ginger in there.
The ginger gets in their several ways.
Ginger beer.
Vernor Ginger ale.
Gingerbread Syrup (for coffee and such).
And gingerbread spices.
Plus a hint of molasses.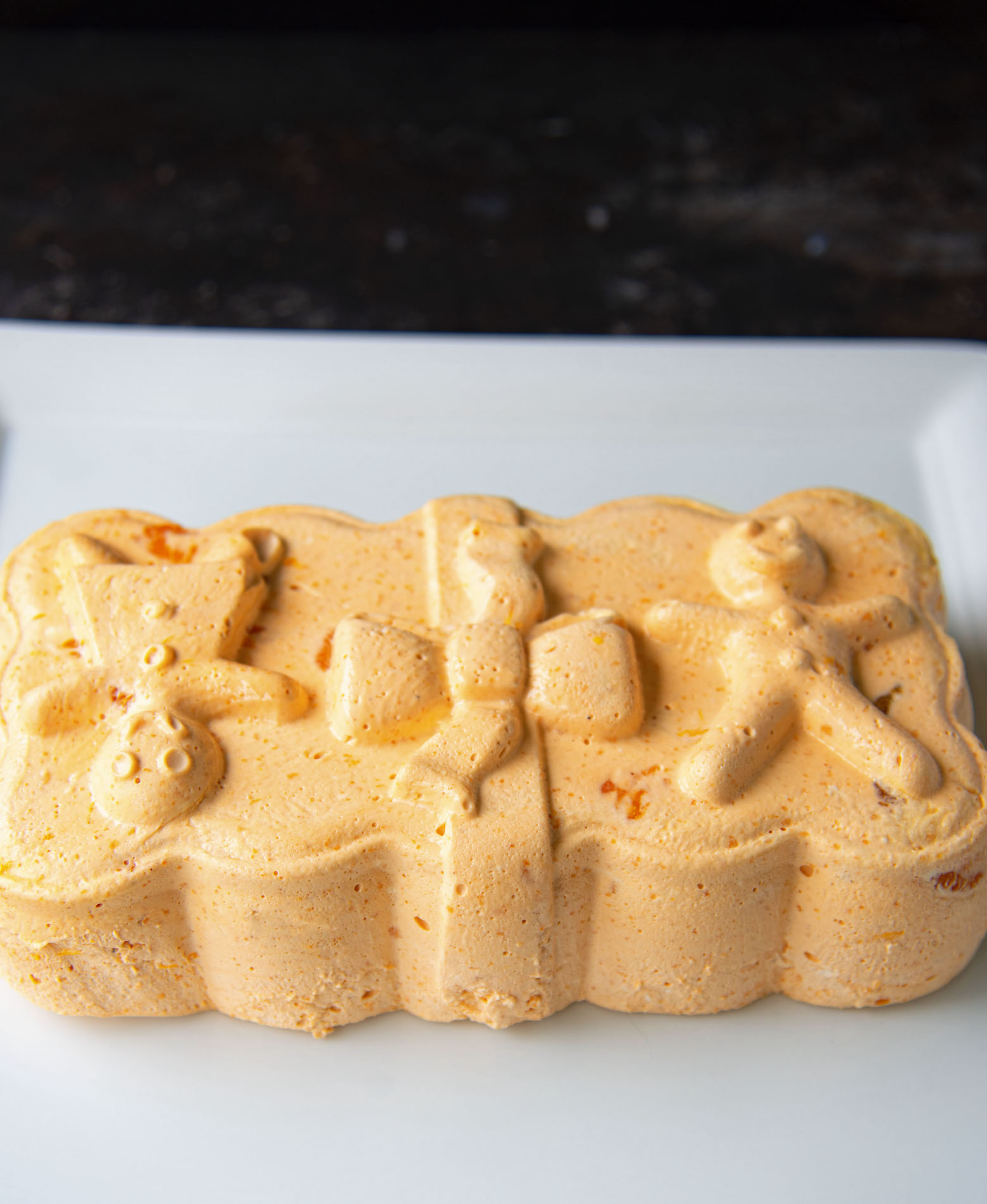 This one really does feel mousse like.
Sure you get the pieces of oranges from time to time but it's very creamy.
With a great hint of gingerbread.
Definitely one that I'm adding to my holiday rotation.
And speaking of Christmas it's a great day to buy my cookbook for others.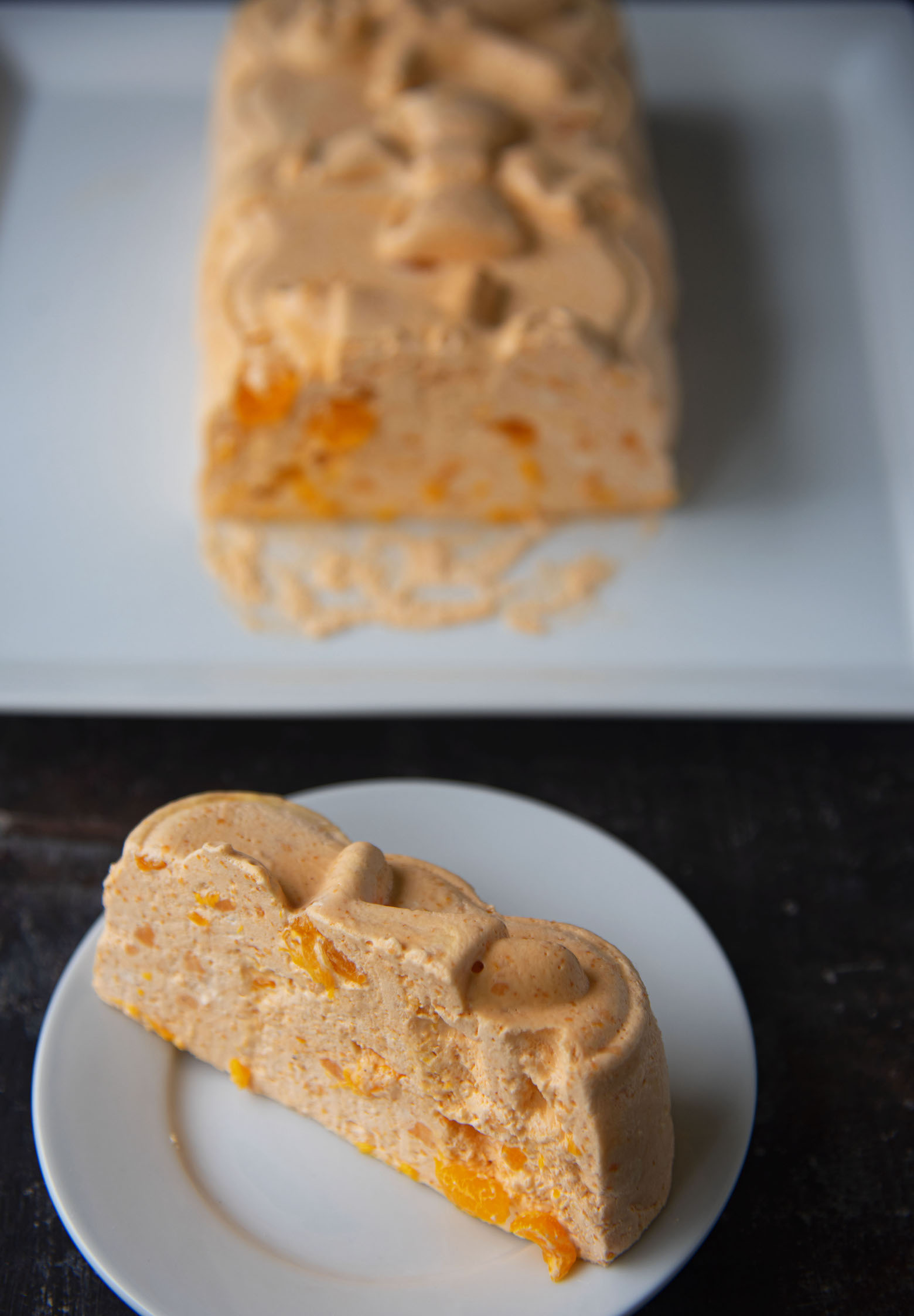 Want more Gelatin recipes?
Creamsicle Marshmallow Gelatin Salad
Dole Whip Pineapple Gelatin Mold
Cherry Coke Float Gelatin Salad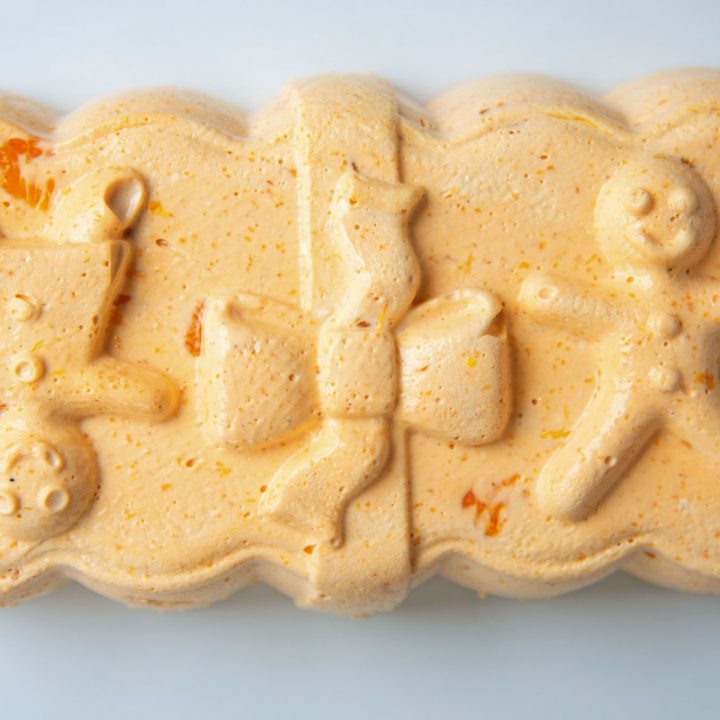 Orange Gingerbread Gelatin Mold
Ingredients
1 (6 ounce) package orange gelatin
1 cup boiling ginger ale (I used Vernors)
1 (8 ounce) package cream cheese, at room temperature
½ tsp vanilla extract
2 (15 oz) cans Mandarin oranges, drained
1 cup ginger beer
1/4 cup molasses
1 tsp gingerbread spice
1 (8 ounce) carton of Cool Whip (or whipped cream)
Instructions
Dissolve the gelatin in the boiling ginger ale.
In a mixing bowl, beat the cream cheese and vanilla until fluffy.
Stir in Jello and beat until smooth. I actually put it in the blender to ensure it gets fully incorporated.
Add oranges and ginger beer and mix until incorporated.
Add the molasses, spices, and Gingerbread syrup and mix until incorporated.
Chill the mixture in refrigerator for about 30-40 minutes, so that when you lift it with a spoon it is clumpy.
Fold in Cool Whip and mix until fully incorporated.
Pour into a 9-x-13-inch pan, dessert glasses, or Bundt pan.
Refrigerate for 3-4 hours or until firm.
If serving in pan, will make about 16 squares for 9-x13 pan, about 8 dessert cups, or about 8 for a Bundt.