These Boozy Arnold Palmer Jell-O Shots are made with a blend of lemon Jell-O, lemonade, ice tea, and ice tea flavored vodka.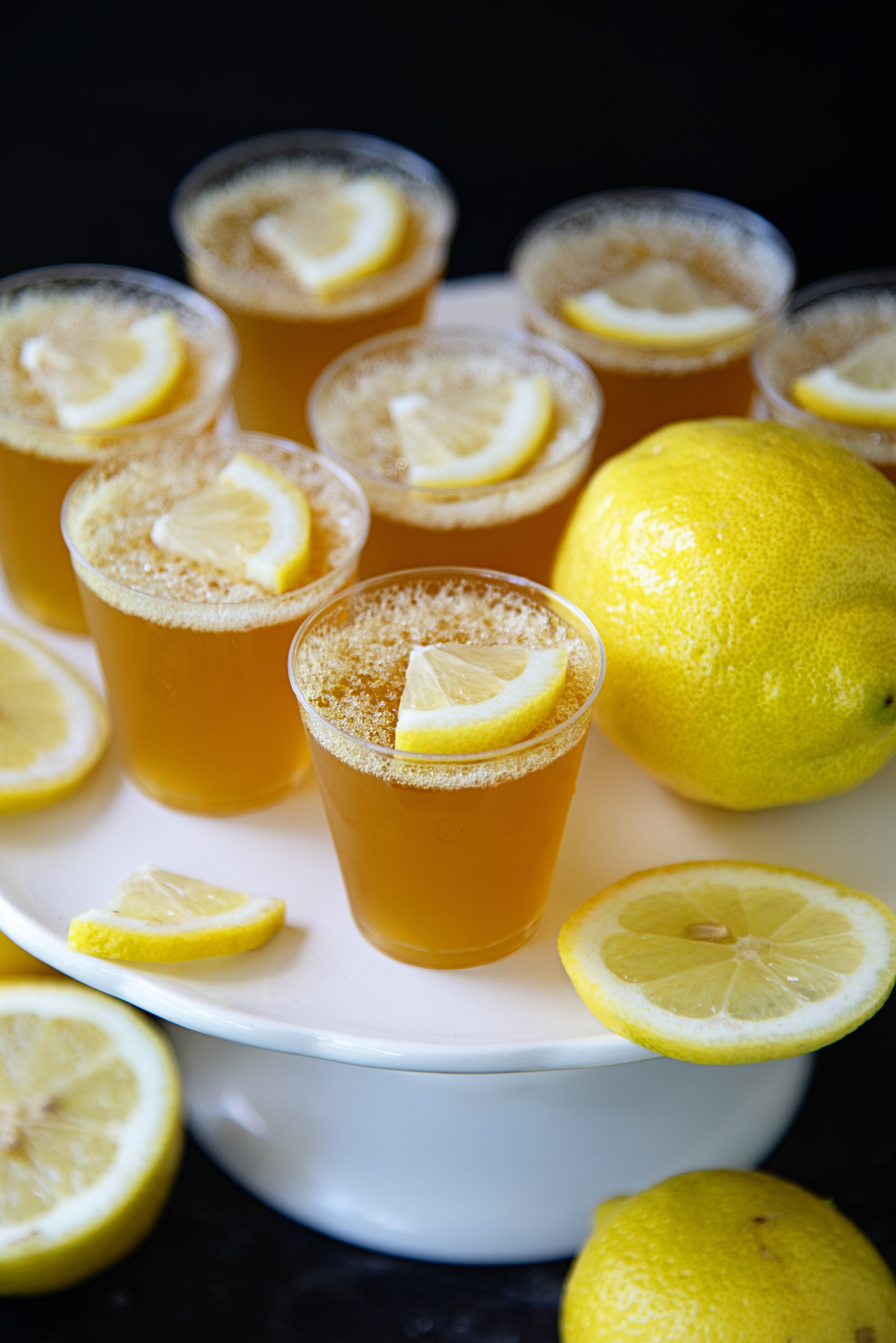 It's going to be 96F tomorrow.
If you are not from around these parts you may just shrug.
BUT that's beyond hot for around here.
Like can't for the life of me remember when it's ever been that hot around here kind of hot.
Left that kind of weather on purpose.
I was not made to have sweat rolling down the back of my knees. 🙂
I'm the hoodie sweatshirt and cozy blanket body model.
The kind who is ready for a cheesy Hallmark Christmas movie at any moment. 😀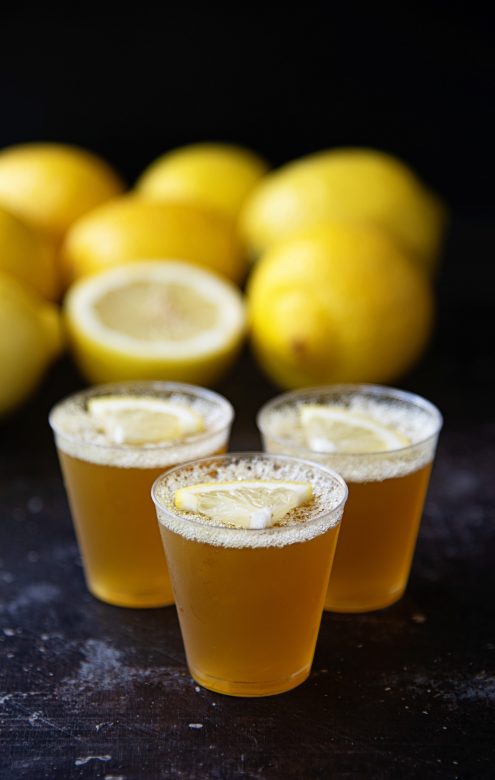 I try to think back about how I kept cool when I lived in Phoenix and well….most of that isn't an option right now.
Most houses around here don't have pools.
As where pools in Phoenix are like Starbucks here…they are everywhere.
We do have some group pools but of course that is all closed right now.
As are things like splash parks.
So it's just me and the dogs in our kiddie pool. 😀
We watched A LOT movies.
Because, at least in Phoenix, they kept those places so cold you had to bring a jacket.
It was because of it being 110F day in Phoenix that I got stuck watching Howard the Duck.
To this day I still wonder if it would have been better just to melt to death than see that movie. 😛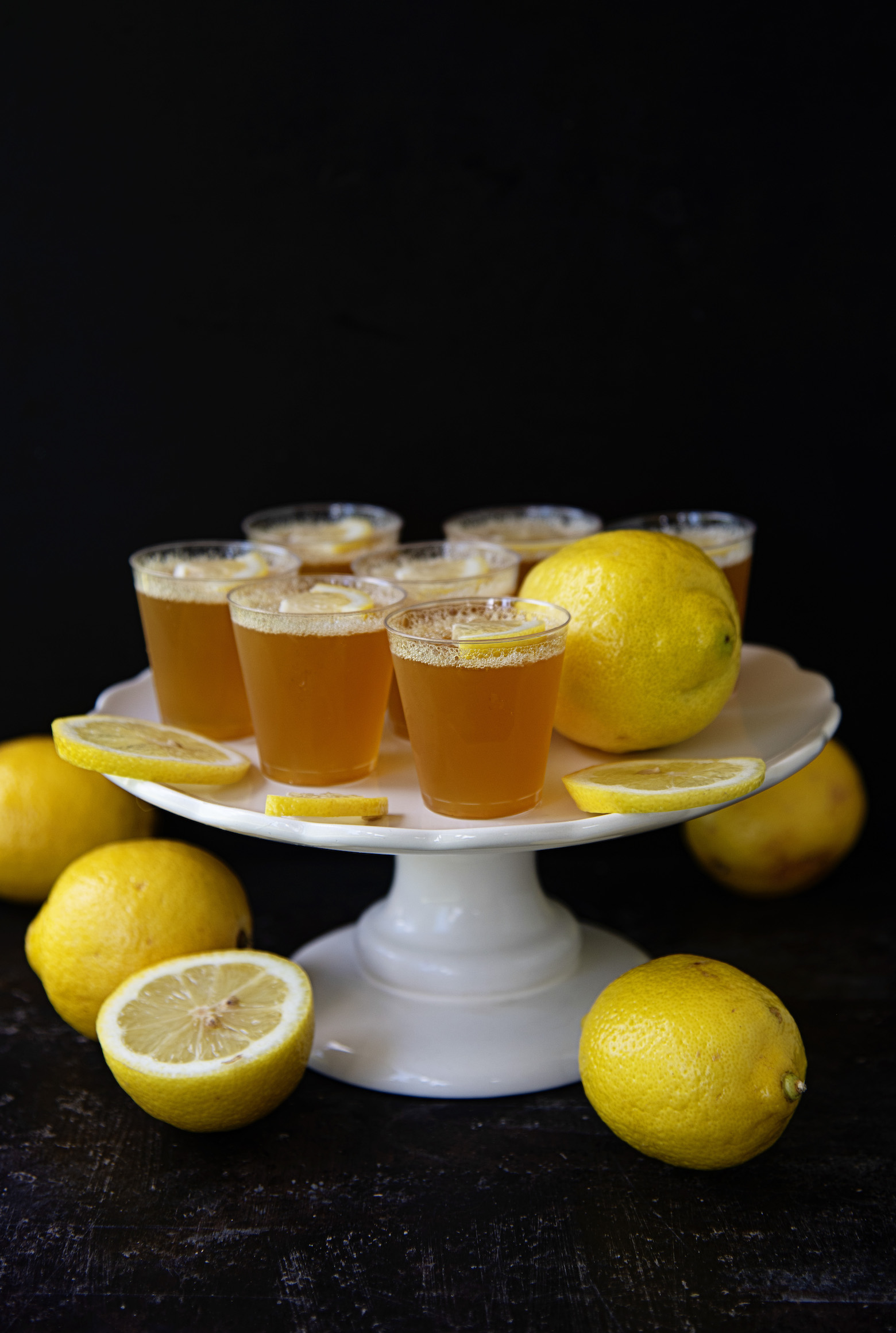 And of course there is drinking refreshing beverages.
If you lived in AZ you made sun tea.
Which is tea you make by putting tea bags and water into a giant glass container and the heat of the sun brewed your tea.
Everyone I knew in AZ had a sun tea jar.
In fact, when I moved out on my own for the first time a sun tea jar was the gift I got the most.
It's that hot there that you brew tea on your patio.
You can really fry an egg on the pavement too…we did that as kids a lot.
The Arnold Palmer is a drink that is part ice tea and part lemonade.
We didn't call it that at our house we just called it half and half.
And later on I always just thought it was a cocktail.
Because that's how we ordered it…with vodka. 🙂
So that's how I made them as Jell-O shots.
I made Boozy Arnold Palmer Jell-O Shots.
If I had these in 1986 then Howard the Duck the movie might have been more entertaining.
Then again I was 14 years old at the time. 😀
I used a ice tea flavored vodka for this.
I like the Deep Eddy Sweet Tea flavor if you can find it.
You can use plain vodka but you should own sweet tea vodka…especially in 2020.
You need it. 😀
Last but not least…it's a great time to order my cookbook. 😀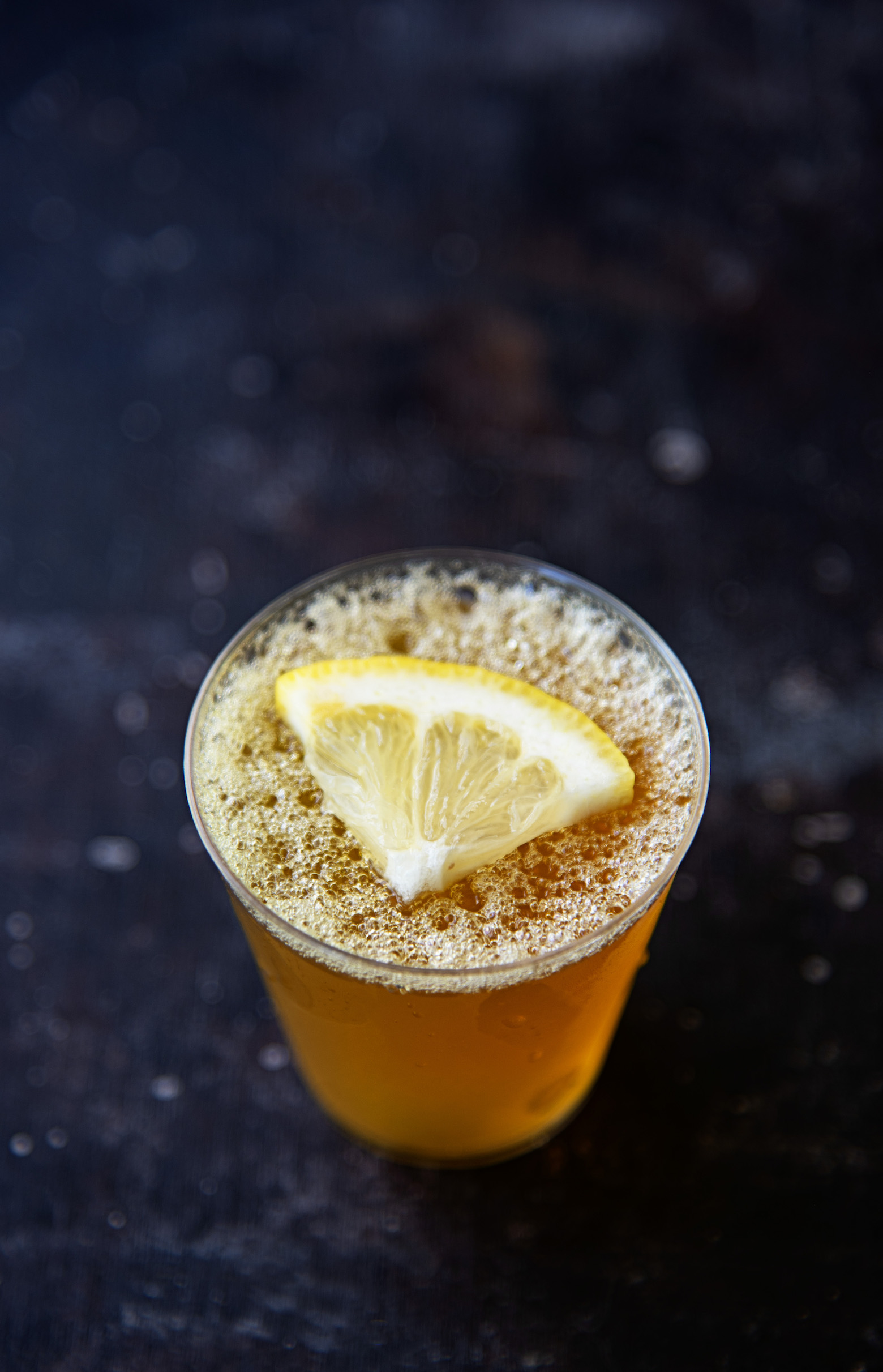 Want More Jell-O Shots?
Dole Whip Pineapple Jell-O Shots
Peanut Butter Grape Jelly Jell-O Shots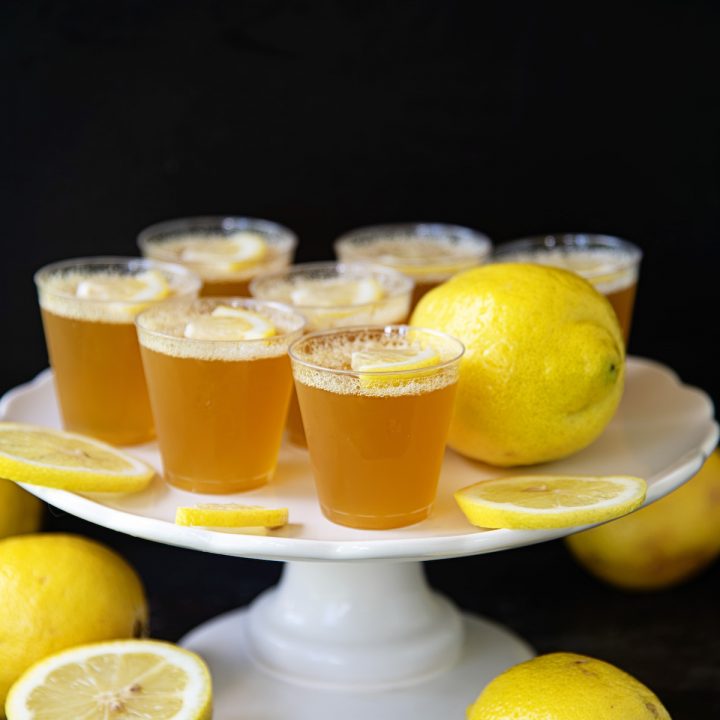 Boozy Arnold Palmer Jell-O Shots
Ingredients
1 1/2 cups ice tea
1 1/2 cups lemonade
2 (3 oz) packages Lemon Jell-O
1 cup ice tea flavored vodka (or plain vodka)
Instructions
Bring 1 1/2 cups ice tea to a boil.
Empty gelatin powder into a large mixing bowl and add the boiling ice tea.
Continue stirring for two minutes or until the jello is completely dissolved.
Add in the lemonade and ice tea flavored vodka.
Stir until mixed and pour into 2oz. cups filled 1/2 to 3/4 of the way.
Top with a small piece of lemon wedge if desired.