This Pina Colada Gelatin Salad is made with pineapple gelatin, coconut, pineapple, pineapple soda, and whipped cream.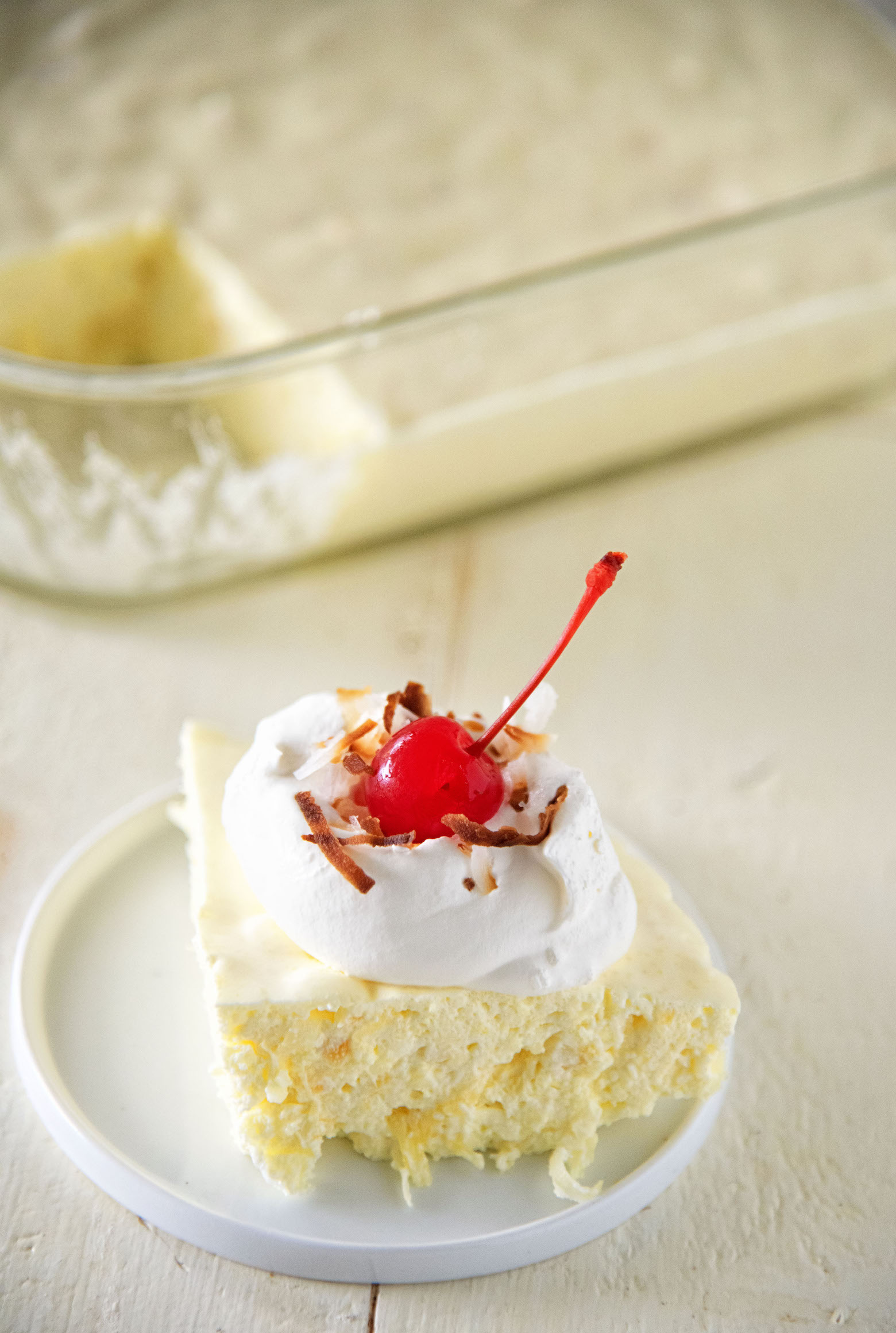 Yes, another gelatin salad.
They are my thing lately. 🙂
Lots of people, not me, but lots of people are wanting warm weather.
They are thinking of beaches and sun and fruity cocktails.
I'm just thinking of fruity cocktails.
I love me a Pina Colada.
Interestingly enough my favorite Pina Coladas come from Red Lobster.
I've been known to go there just to have Pina Coladas and cheddar bay biscuits. 😀
It's weird, I know.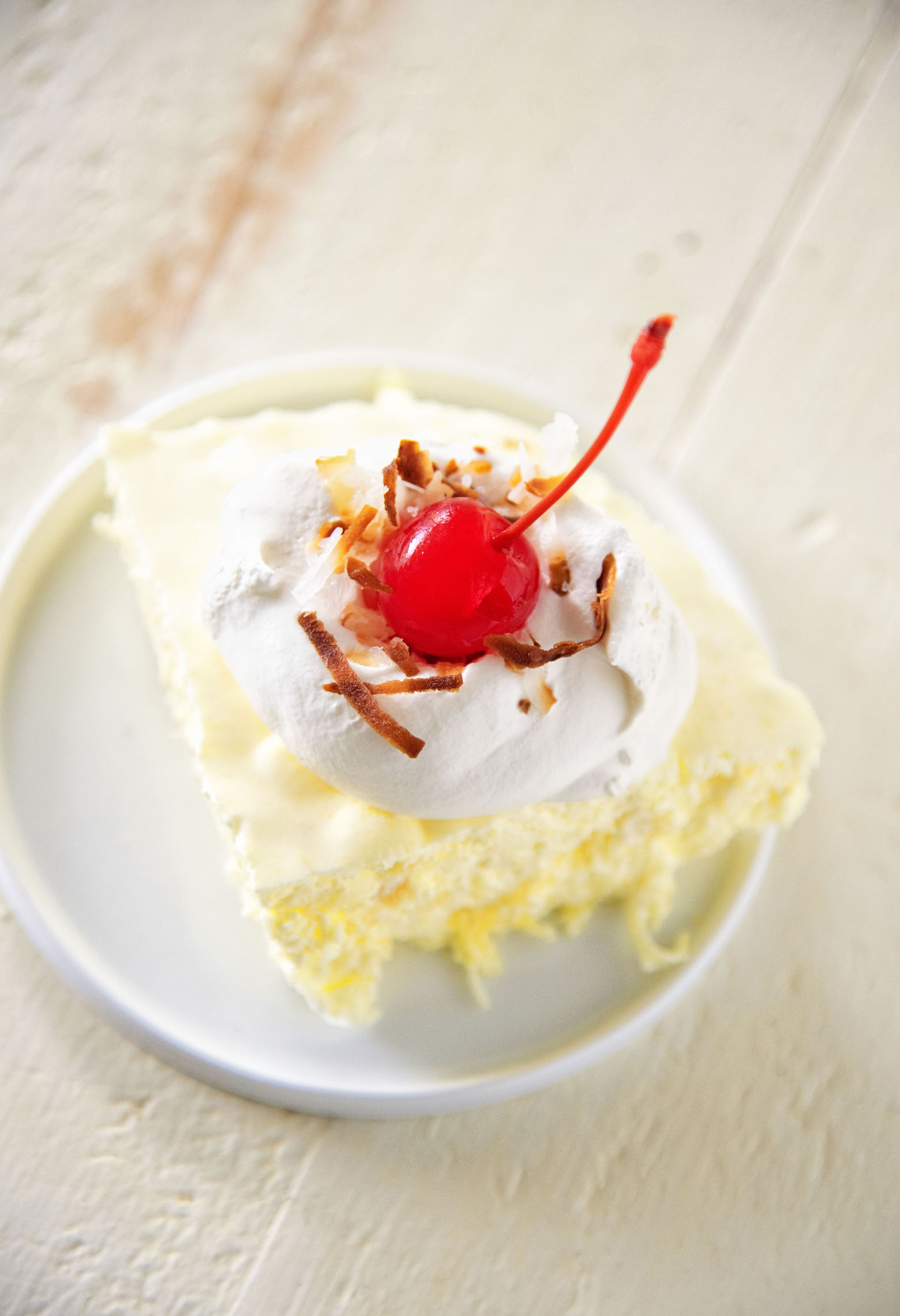 It only made sense to make a Pina Colada Gelatin Salad when I have cocktails on my mind.
Yes, this does have booze in it.
Rum to be exact.
It's not that much, just to give it a little flavor.
You could use a drop or two of rum extract if you want the flavor but not the booze.
Or you can not use the rum at all and just add another 1/4 of pineapple soda.
Why did I add rum?
Because it's not a Pina Colada without it.
I could have called this Pineapple Coconut Gelatin Salad but Pina Colada is just so much more fun to say.
So while you might not be at the beach anytime soon…or hey, maybe you are.
You can always make this gelatin salad and feel like you are.
I like to serve this with extra whipped cream, some toasted coconut, and a cherry on top.
It's a great day to order my cookbook.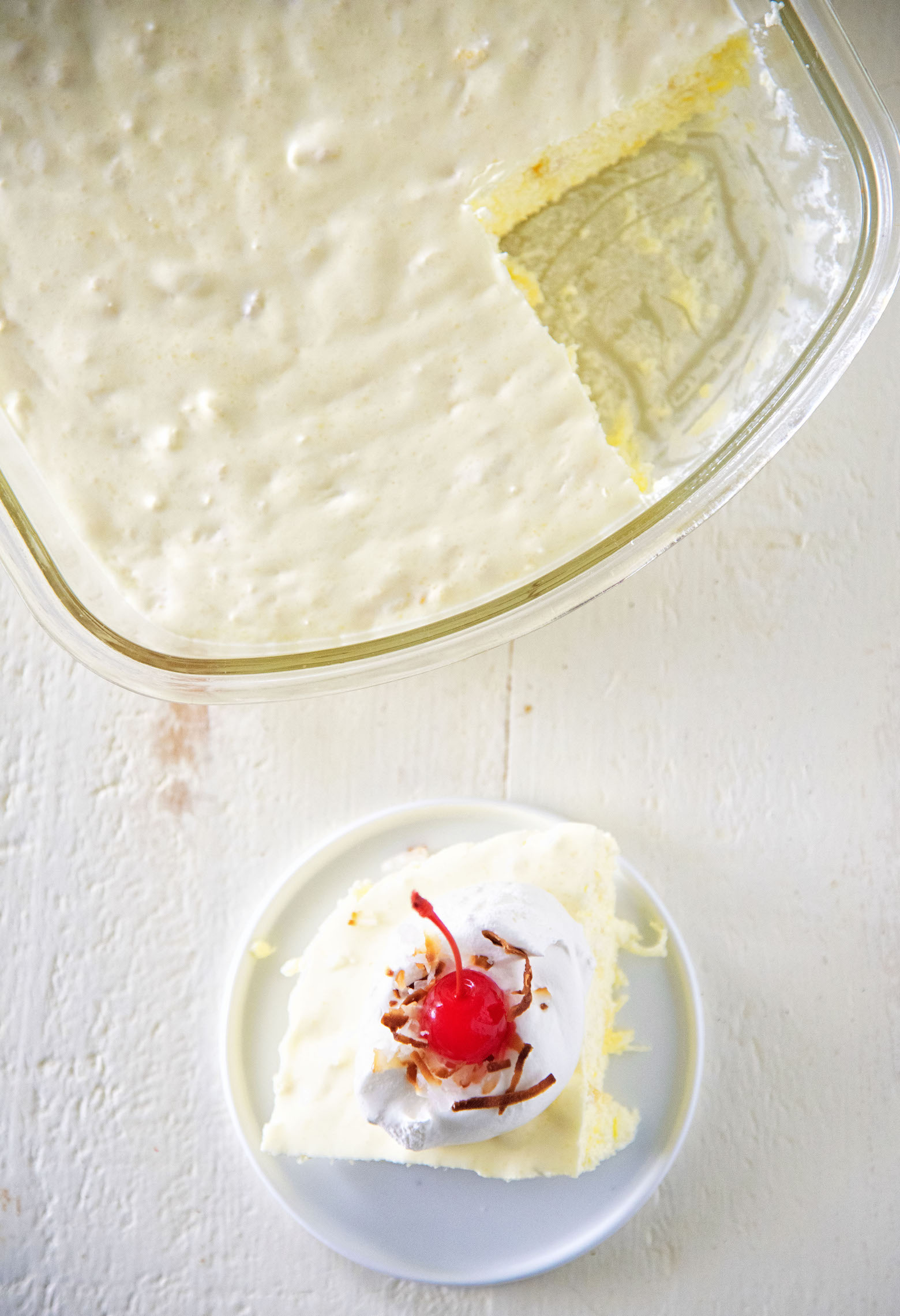 Want More Pina Colada Recipes?
Caramel Rum Pina Colada Bundt Cake
Pineapple Coconut Cream Jelly Shots
Pina Colada Torte with Strawberry-Guava Syrup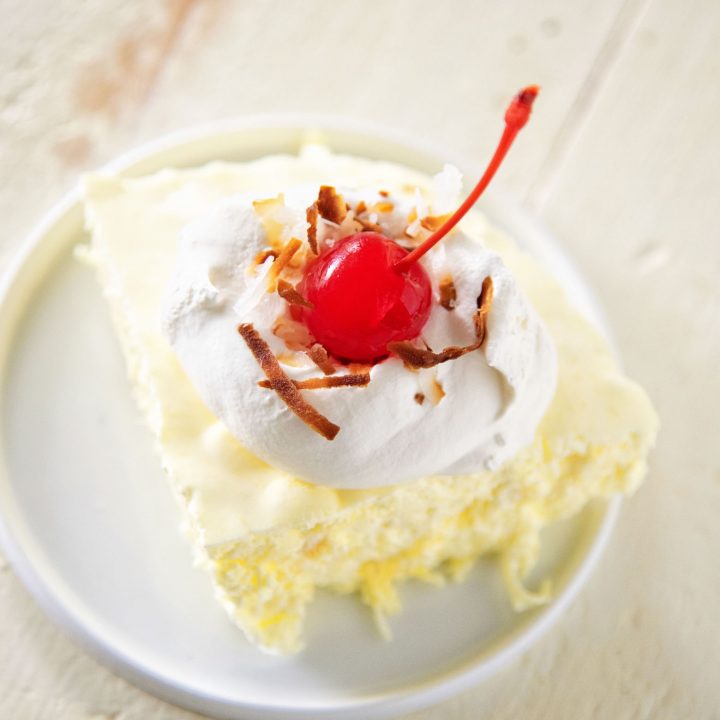 Pina Colada Gelatin Salad
Ingredients
1 cup boiling water
1 (8 ounce) package cream cheese, at room temperature
10 oz crushed pineapple, drained
1 1/2 cups sweetened coconut
3/4 cup pineapple soda (or Sprite)
1/4 cup Rum
1 (8 ounce) carton of Cool Whip (or whipped cream)
Instructions
Dissolve gelatin in boiling water.
In a mixing bowl, beat the cream cheese fluffy.
Stir in gelatin and beat until smooth. I usually put it in the blender to fully mix.
Add the pineapple soda and rum, mix until incorporated.
If not using rum, add another 1/4 cup of the pineapple soda.
Chill the mixture in refrigerator for about 30-40 minutes, so that when you lift it with a spoon it is clumpy.
Fold in the Cool Whip, pineapple, and coconut.
Pour into a 9-x-13-inch pan or Bundt pan.
Refrigerate for 3-4 hours or until firm.
If serving in pan, will make about 16 squares for 9-x13 pan or about 8 for a Bundt.