Cereal Milk White Russian: Clearly since there is coffee (liqueur) and cereal you can totally have this for breakfast. Cereal Milk (cream), whipped cream vodka, French Vanilla Kahlua, and crushed cereal milk really take up this classic cocktail up a notch.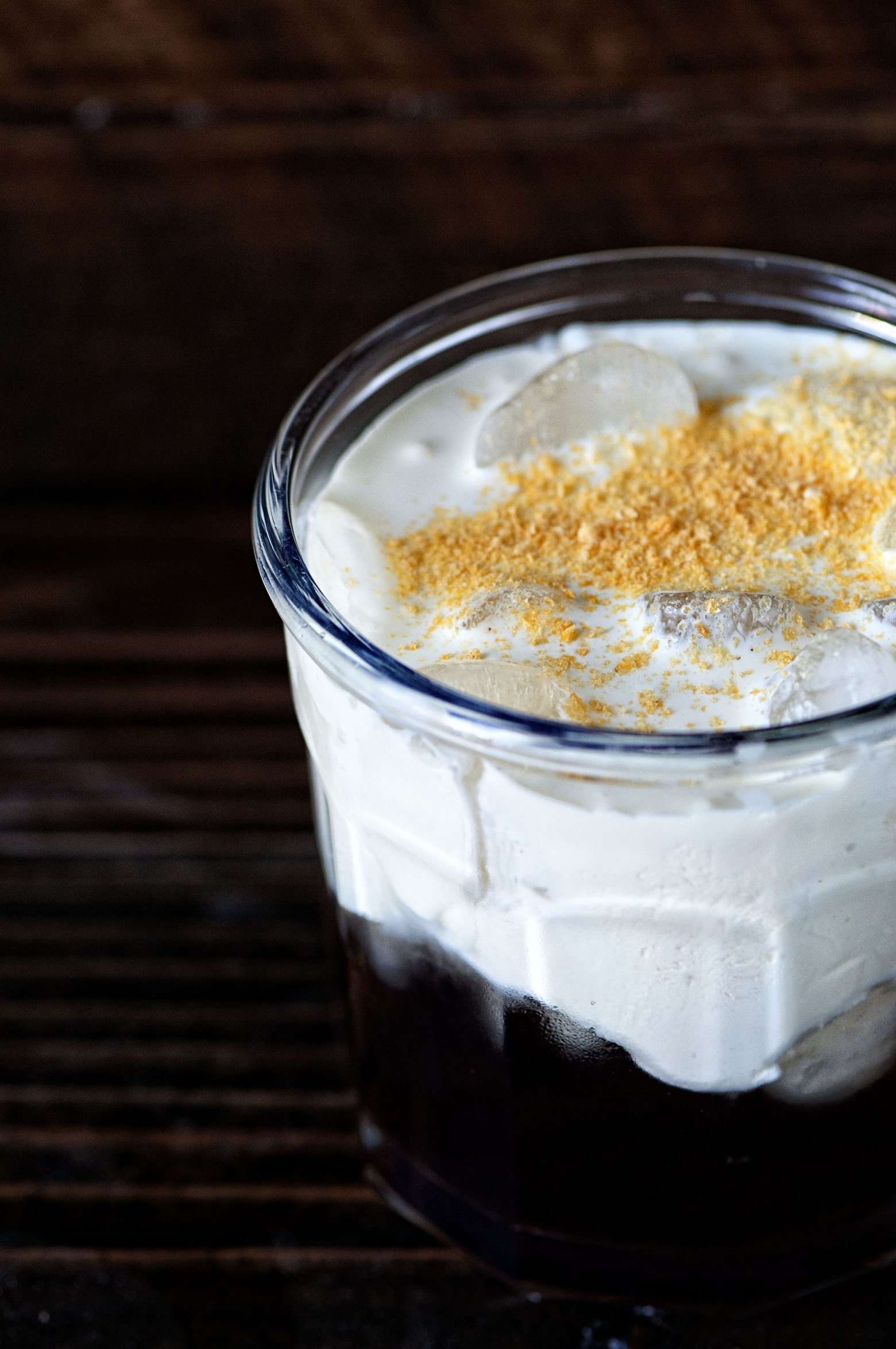 Happy Cereal Milk week and happy Tipsy Tuesday.
And it is a Tipsy Tuesday.
I'm not sure how it happens but it seems like I always forget until about half way through whatever cocktail I made for Tipsy Tuesday that I pretty much didn't eat today.
I had a handful of Cheetos.
Which when handful of Cheetos meets 2 shots of vodka and a shot of Kahlua…the booze win. 😀
Yes, my BYU shot glass is epic. My friend who was attending BYU at the time bought that for me from the bookstore. I found it highly ironic. He told me it was for shooting milk. Ha.
Someone else had made a White Russian using cereal milk but they used milk. I made cream. I like my white Russians with cream better. I also chose to use whipped cream vodka as well as French Vanilla Kahlua. I garnished with crushed cereal.
This is all I'm going to write since I'm still feeling the full effects of Tipsy Tuesday. 🙂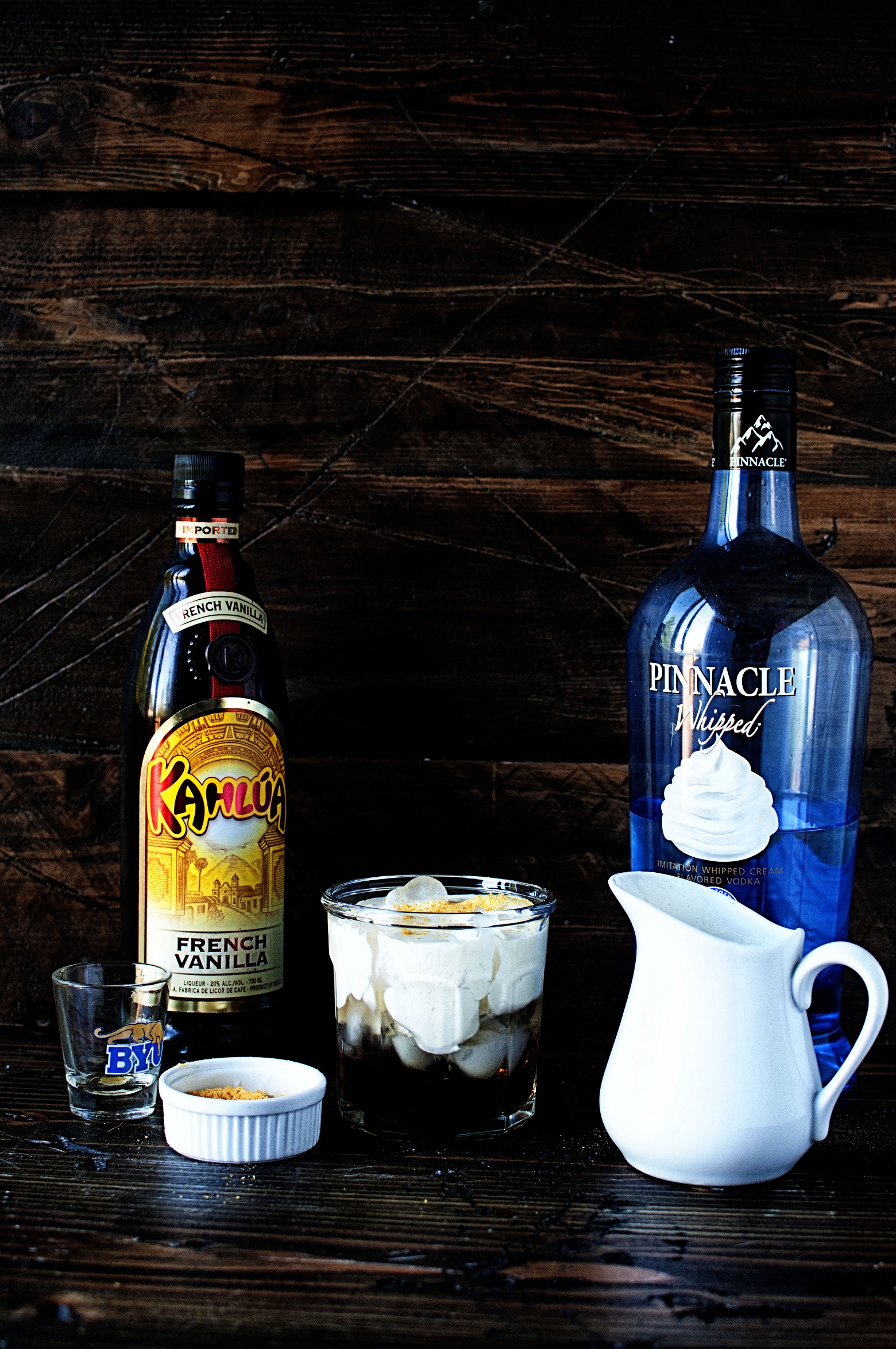 Cereal Milk White Russian
Recipe Type
:
Beverage, Cocktail
Author:
Ingredients
2 shots whipped cream vodka
1 shot French Vanilla Kahlua
Crushed cereal for garnish
Cereal Milk Cream to top off
Cereal Milk Cream:
2 cups heavy cream
½ cup Corn Pops cereal
½ cup Frosted Flakes cereal
½ cup Captain Crunch cereal
Instructions
To make the cereal milk cream:
Pour cream into a large saucepan.
Add cereal to cream.
Heat cream until it just starts to boil.
Remove from heat.
Steep the cereal for 25 to 35 minutes.
Strain the cream into a bowl.
Press on the cereal in the strainer with a large wooden spoon to squeeze out the cream from the cereal.
Place in fridge for two hours to chill.
For the drink:
Place ice in a glass.
Add two shots of whipped cream vodka.
One shot of French Vanilla Kahlua.
Add Cereal Milk Cream until the top of glass. Should be half booze, half cream.
Sprinkle with crushed cereal if desired.