This Butterscotch Apple Walnut Pie is similar to that of a pecan pie except filled with butterscotch filling and apples and walnuts instead of pecans.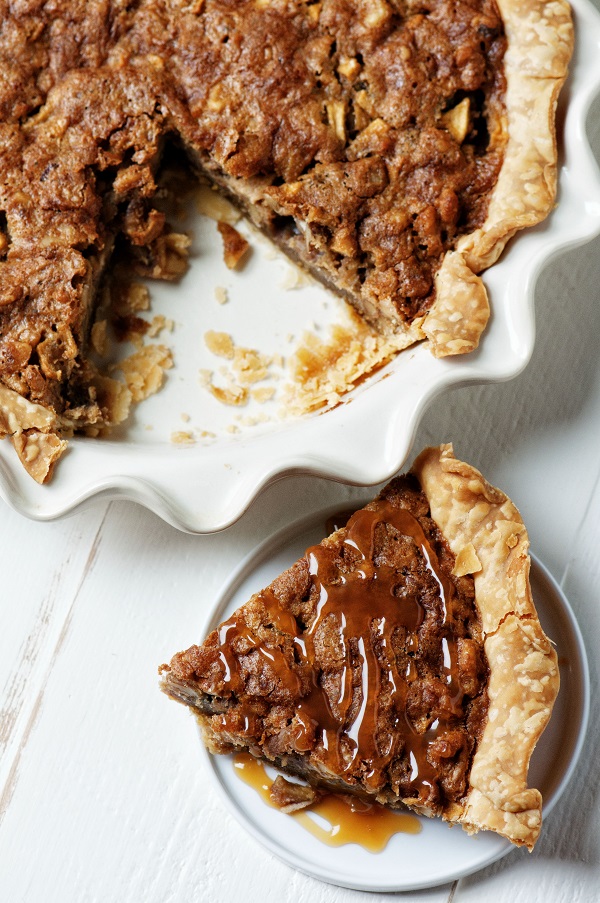 My husband took this pie to work at 6am.
At 7am he text me that it was gone.
Then if you follow me on FB or Instagram you saw that they returned the container it came in with a sticky note that read "Please Refill and Return".
So needless to say, you probably need to make this pie.
And then take it to my husband's work because they would like another one.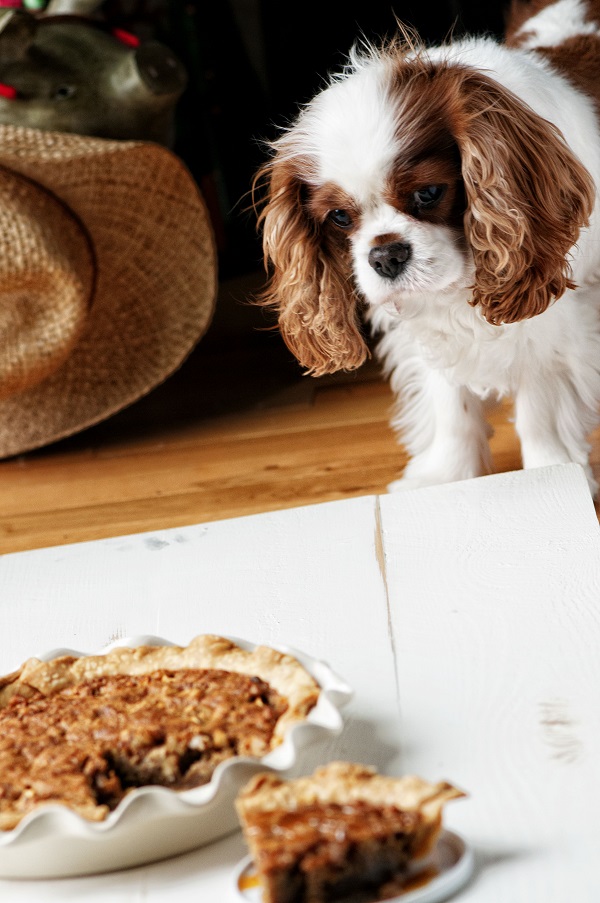 Now don't be thinking this is an apple pie with butterscotch and walnuts.
It's a butterscotch pie (kind of like a pecan pie filling) with apples and walnuts (lots of walnuts) throw in.
It almost takes on a cookie like chewiness.
Clearly this pie is a winner and clearly it's something that is perfect to eat for breakfast as my husband's co-workers did. 😀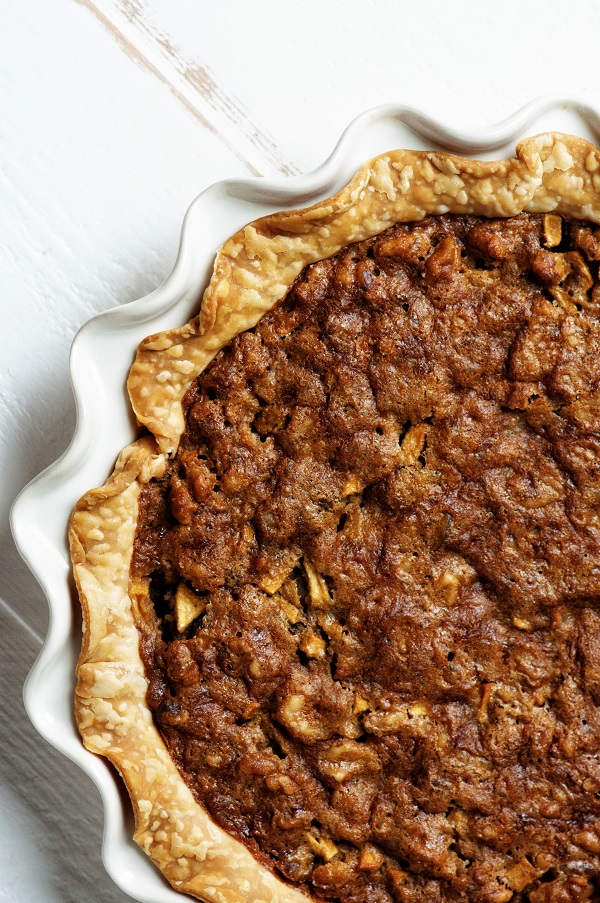 This Butterscotch Apple Walnut Pie is beyond easy to make.
You literally mix it all in one bowl and pour it into a pie shell.
Originally I wasn't going to have apples but I had so many apples sitting on the counter that I decided to throw them in.
I was also thinking about making this with hazelnuts but the walnuts were already in pieces.
And I was going to have to skin and chop my hazelnuts which sounded like a lot of effort. 🙂
So walnuts it is.
The point being is that you can change up the nuts easily.
You can serve it with some vanilla ice cream or a drizzle of caramel sauce.
P.S. It's a great day to order my cookbook.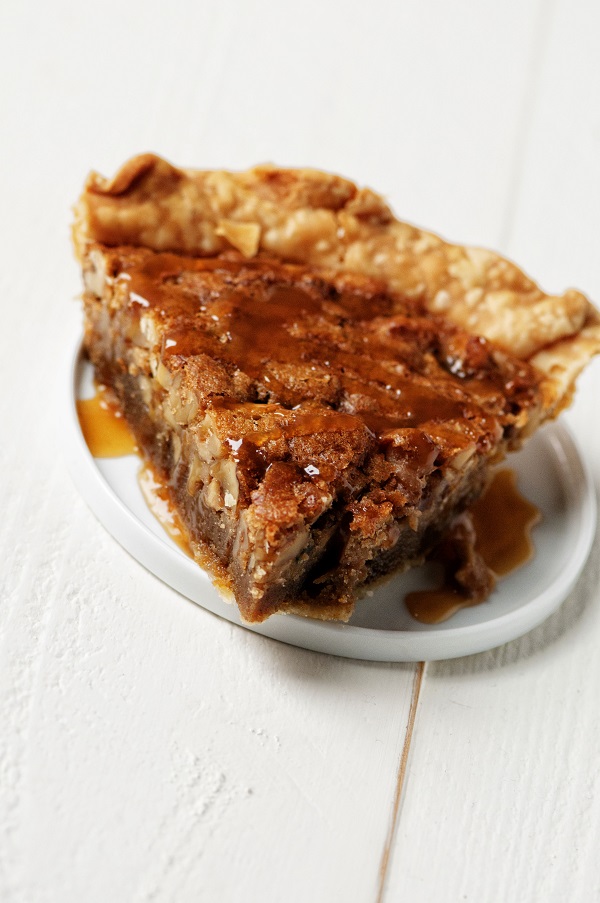 Want More Pie Recipes?
Cinnamon Toast Crunch Apple Slice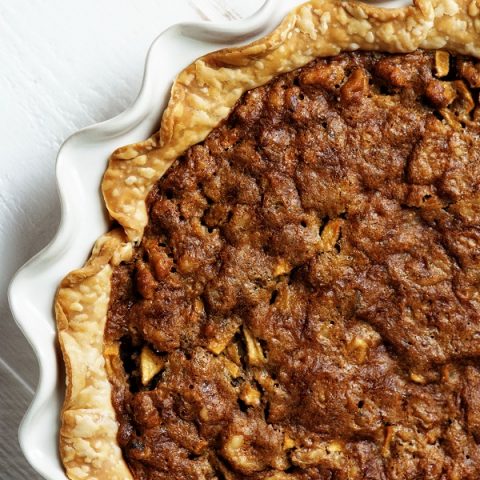 Butterscotch Apple Walnut Pie
Ingredients
1 cup brown sugar
1/4 cup all-purpose flour
1/2 tsp. salt
1/2 cup unsalted butter, melted
2 eggs
1 tsp. vanilla extract
2 TBSP scotch whiskey
1/2 cup diced apples
1 1/2 cups walnut pieces
one 9-inch pie crust, unbaked
Instructions
Preheat oven to 350F.
Grease a pie pan with butter.
Roll out the pie crust into the pie pan.
In a large bowl, add the brown sugar, flour, salt, butter, eggs, vanilla, and scotch.
Fold in the apple pieces and walnuts.
Pour into the pie shell.
Bake until the crust is golden and filling is set, 50-60 minutes.Let cool before serving.