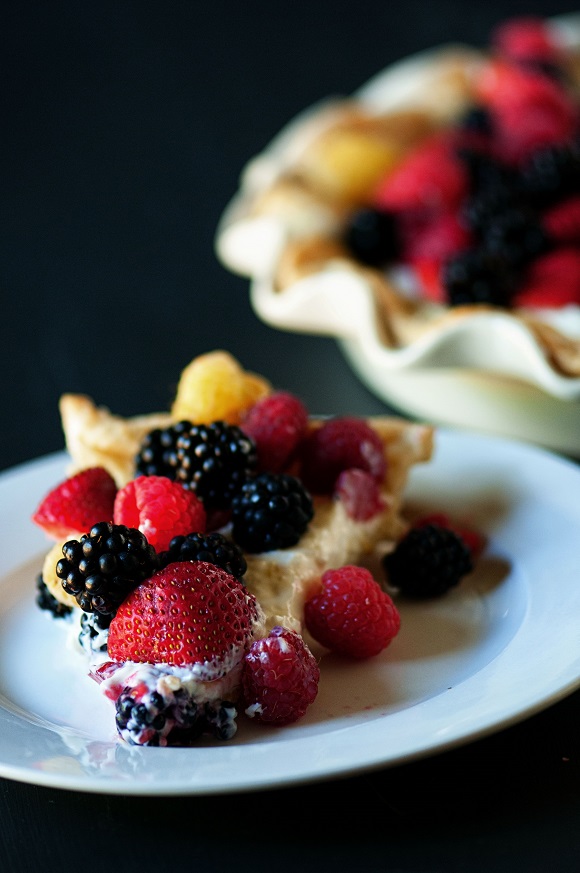 Seattle has been breaking all kinds of heat records…lucky us. It in no way inspires me to want to turn on the oven and yet I still get invited to people's houses for dinner with the expectation that I'm going to make dessert. What's a girl to do? No bake, that's what.
I've been fortunate that a few companies that I'm already using their product approached me to do some work for them. I'm not sure when it happened but my Costco started carrying Darigold Extra Heavy Whipping Cream (40%) and it now is forever in my fridge. I also always have an obsession for their old fashion chocolate milk. So I jumped at the opportunity to work with them. Darigold is a staple around the PNW and I've liked every product of theirs I have ever tried. So when they sent a list of recipes for me to try and I saw a product I had never heard of and knew I wanted to work with it.
Crema Mexicana if you don't know is similar to sour cream but to me it is slightly sweeter (like whipping cream) and to me is a little like crème fraiche. Darigold's Crema Agria Mexicana is quite thick and you almost kind of want to bath in it if it was cost effective. I was a little worried it would be hard to find but it was at the first grocery store I went to right next to the sour cream.
This is super easy to make and you need to make sure to not skip the orange peel, you would think it would not make that big of a difference but it really does. You can use whatever berries you like but I decided to use all of them. 🙂 I saw a picture of the pie in Darigold's beautiful magazine Fresh and decided if they were using all the berries so was I! If you truly want not bake you could use a graham cracker crust but really the store bought one baked up in 10 minutes so it wasn't too bad.
This is a very light and refreshing dessert that is perfect for summertime.
This post was sponsored by Darigold. If you are in the PNW and are not familiar with their products, get familiar! And if you have never tried the Crema Mexicana you are missing out! As always the words, opinions, and bad grammar are all mine.


You can find Darigold on FB, Twitter, and Pinterest.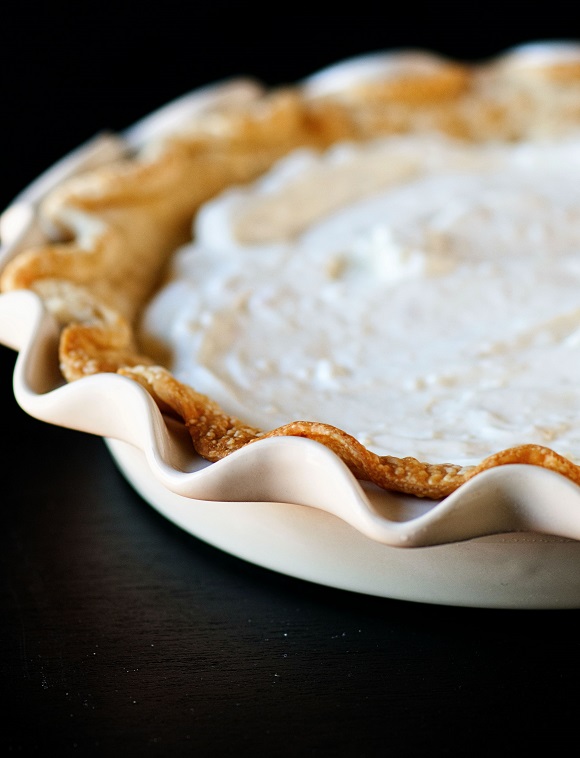 Easy Sour Cream Berry Pie
8 ounces cream cheese, at room temperature
1 cup Darigold Crema Mexicana Agria (sour cream if you can't find the crema)
1/2 cup granulated sugar
1 tsp. grated orange peel
1 prepared baked pie crust
2 cup fresh berries (raspberries, blueberries, blackberries, sliced strawberries)
2 TBSP orange marmalade, melted and strained*
Beat cream cheese with electric mixer until smooth; add Crema Agria, sugar and orange peel; mix well to blend.
Pour into prepared crust and spread evenly over bottom.
Refrigerate at least 4 hours.
Thirty minutes before serving, arrange berries over top of of pie.
Brush marmalade over top of berries.
Refrigerate at least 30 minutes before serving.
Recipe by Dairgold