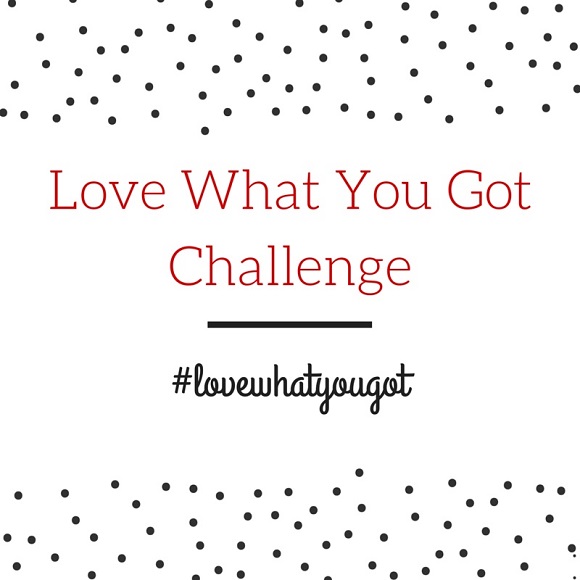 Part two!
If you haven't been doing the challenges but want to start jump on in. If there is a day you have to switch out, go for it. No worries.
July 8th: Watch this 10 minute TED talk video. It is geared more towards women but I like the message. A lot.
July 9th: Stop reading fashion magazines and start finding sites that have people with the same body size as you. Studies have shown that the more you look at people with your body type the more attractive you find that body type. So that works in reverse as well…if you are always looking at celebrities then you are telling your mind that is what is attractive. Leave what site you found in the comments so that others can see too.
July 10th: Go into your closet and donate something that does not fit. I know you are holding on to something for the day that you just know you are going to get back to your size whatever you were in high school. That may happen. That may not. Whatever you are holding on to will probably be out of date. Donate.
July 11th: Your body is an instrument, not an ornament. List all the things your body IS capable of doing. Go out and do something that shows how amazing your body is. Me, I'm going to go play hockey.
July 12th: Date yourself. Go out to eat or to a movie by yourself. You must first love who you are before others can love you.
July 13th: Afraid to try something because of your weight? Do it. Maybe it's go to the gym because you are afraid others are judging. They aren't. Maybe it's not wearing something because you feel a person your size shouldn't…wear what you want.
July 14th: Give a compliment to three different people today. Every day I give out three compliments (sometimes more) to someone, usually random strangers. It makes them smile. It will make you smile. Being kind to others helps you be kind to yourself.
July 15th: Go out and purchase a clothing item that fits the body you have now. Not 10 pounds from now….but now, now. Sure you don't want to spend money on clothing if you don't like the size you are at…I get that. BUT it's hard to like how you look in clothing that doesn't fit. There are lots of sales right now and of course Old Navy always has cheap clothing. The NOW you deserves to look their best.