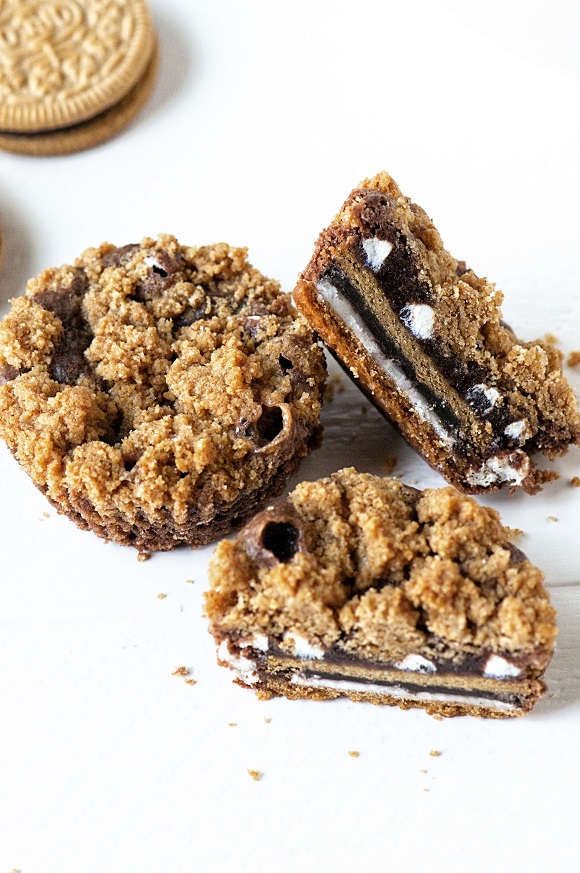 Wow! It's June. Here's what's going on:
1. All things pollen related are trying to kill me. It's out of control. They are plotting MDP's death as well and he used to never get allergies.
2. In good news, my lack of having energy to bake might slightly be related to the fact that my thyroid is WAY, WAY out of whack. Like never been this out of whack before in my life. So we've readjusted the meds and I'll hope for the best. I have already baked a few things…not on my bake day!
3. Quite a few people asked about my Original New York Seltzer water they saw on my Instagram account. You have to order from them directly, I don't know when you can get it in stores. Same goes for Clearly Canadian which is available via pre-order only. And yes, I'm crazy excited they are both back. I almost feel like I'm in my teens again.
4. We are just $170 from our team goal but poor MDP is $175 from his goal. Won't you help him walk in honor of CCS.
5. I buy brownie mix. And cake mix. Sometimes it's less than a dollar a box. When you feed kids and hungry hockey players sometimes from a box works. I say this because I totally was going to make these from scratch until I saw that brownie mix was on sale and I saw the box of the S'mores bars and thought….hmmm, let's try that. So I did. And there were none left. So that about sums that up.
Get ready to embrace June with open arms…aka bake late at night to beat the heat!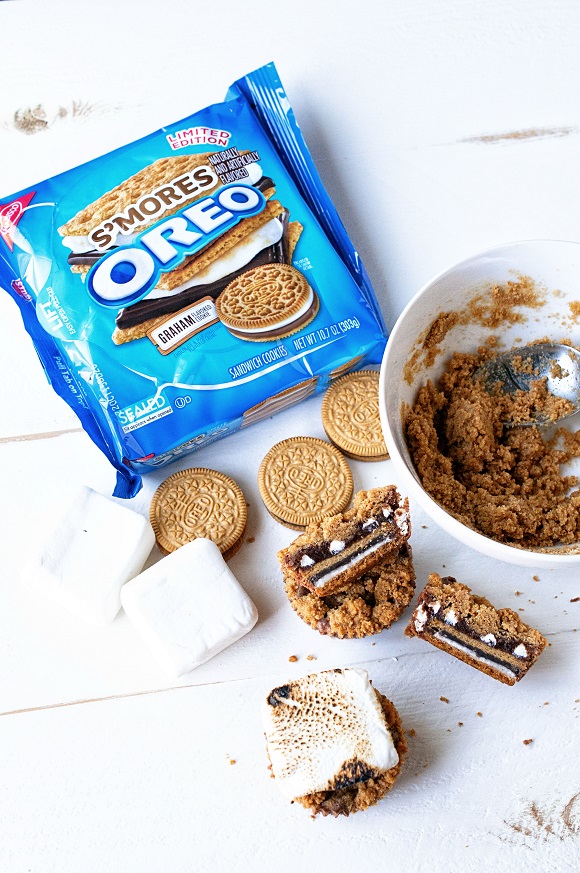 S'mores Oreo Cookie Cups
1 box Betty Crocker Hersey's S'mores Dessert Bar Mix (plus ingredients needed to prepare according to package)
12 S'mores Oreo's
5 TBSP Vanilla Marshmallow Bits (these are not mini-marshmallows)
Square or regular marshmallows
Preheat oven to 350F.
Prepare the graham cracker mix and set aside (this will not be used as a bottom like the box says).
Prepare the dessert bar mix according to directions, but add the extra 5 TBSP of marshmallow bits…I felt they needed more!
Place 12 liners in a muffin tin. Put one S'mores Oreo into the bottom of each liner.
Scoop approximately TBSP of prepared dessert mix over the cookie. It might not cover it all that is fine. Do this for all the cookies. If there is any left over, try and evenly divide it among the 12 cups.
Evenly divide the graham cracker mix and spread the crumbles on top of the dessert bar mix.
Bake for 20-22 minutes.
If using marshmallows, place on top while still warm to help the adhere to the cups.
Using a blow torch (or a broiler) toast the marshmallow.