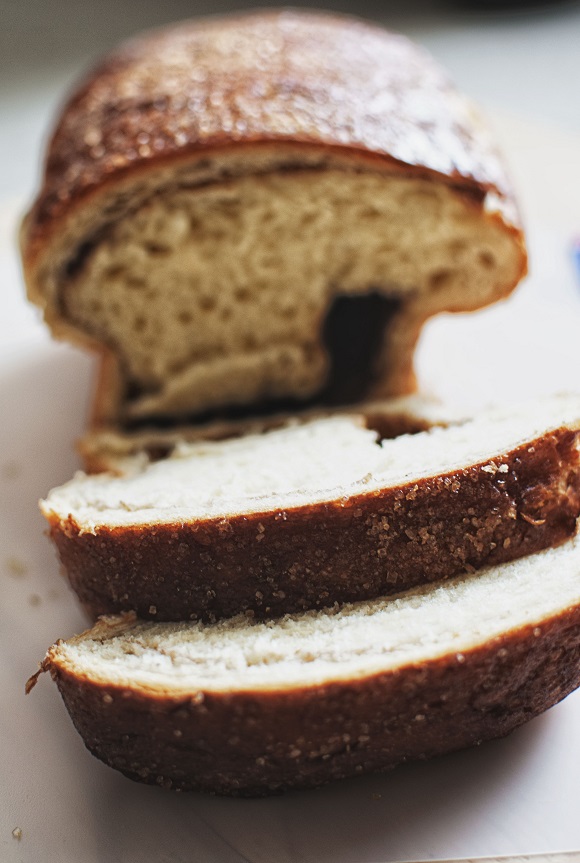 When I got married it was really important to me to have my mother's diamond as my ring. I admire my parents relationship with each other greatly and wanted that good juju on my diamond. I must say I have never understood those that think taking your old ring and trading it in for a new diamond with your new fiancé is a good idea. The juju on that is not good and you are just passing it on to the next ring. Settle for a smaller ring and a better marriage. 🙂 Just saying.
My parents have been married for 44 years come this August. It was both their second marriage, just like me and MDP. They still like to do almost everything together, just like MDP and I. My dad, after all, this time still does sweet things for my mom. Her birthday this past week was no exception.
When they were first dating the used to go to a place in New Port Beach called the Ancient Mariner and Rusty Pelican. Back then, lobster was not a hot commodity and actually rather cheap. They would go have a giant lobster tail, bread, a baked potato and some wine and enjoy each other's company. My dad decided to recreate that as best he could. So he found a restaurant in Spokane, WA (which is about an hour and half from where they are) and called them to see if they could help recreate the meal. While they could not do the baked potato (don't get me started on that) they did do their best to accommodate for them.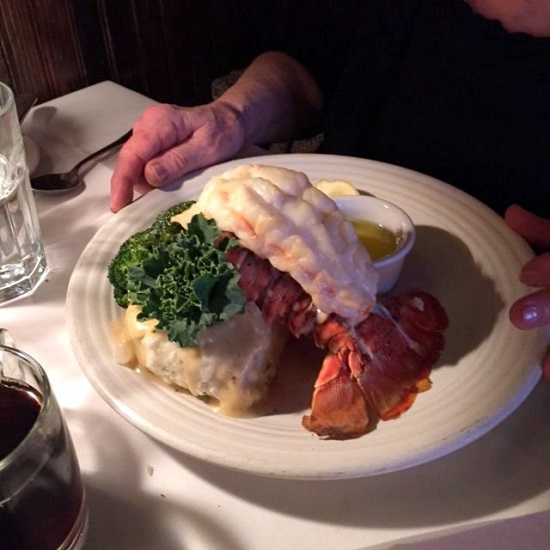 As you can see the lobster tails were pretty big which is how they used to get them. My mom was very surprised and, of course, touched. Not touched because she got lobster but because of the effort that went into it. It really is all about the effort. One of the things I really love about MDP is that he seems to always be thinking of me. I've said it before but every time he goes to the grocery store without me he usually brings back something that he thinks I will like. When he was at Costco this last weekend he came back with Sketchers backless shoes because he knows they are hard to find and that I like to wear them (I'm supposed to wear backless shoes). The fact that he looked, remembered I liked that kind and got them is very, very sweet.
So if you haven't done something for your significant other in a while…why not today. It really is the thought that counts. Maybe that's making them their favorite bread. Mine just happens to be brioche. And throw in cinnamon and sugar makes me even happier. This makes the best French toast!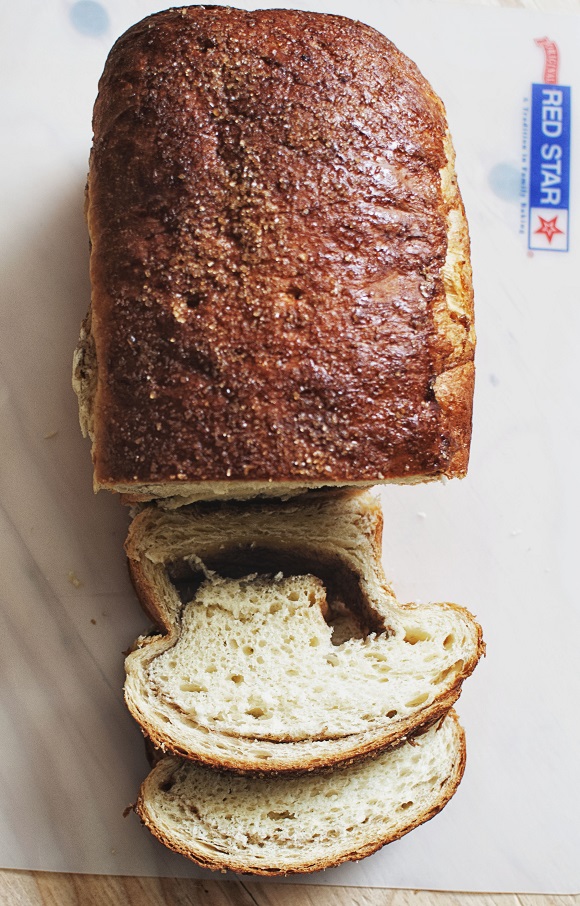 Cinnamon Swirl Brioche
For the Sweet Brioche Dough:
¼ cup lukewarm water (about 80F)
½ cup sugar, divided
1 ½ tsp. active dry yeast (I used Red Star Yeast)
¾ cup lukewarm whole milk (about 80F)
1 tsp. pure vanilla extract (I used Rodelle)
2 large eggs
3 ½ cups (1 pound) unbleached all-purpose flour
1 tsp. kosher salt
½ cup (1 stick) unsalted butter, at room temperature (I used Plugra)
¼ cup melted butter
½ cup cinnamon sugar mixture
This makes two standard loaves.
Lightly grease a medium bowl with butter. Set aside.
In the bowl of a stand mixer fitted with the dough hook, combine the water with 2 teaspoons sugar (taken from the ½ cup sugar). Sprinkle the yeast over the surface of the water. Mix until the yeast is dissolved, then let the mixture sit for 5 minutes to activate the yeast.
Add the milk, vanilla, eggs, flour, and salt. Mix on low speed for 3 minutes to bring the dough together, stopping to scrape down the bowl as needed.
Increase to medium speed; pinch off grape-size pieces of butter and drop them one at a time into the dough as it mixes (this should take no more than 2 minutes).
Continue mixing for 2 to 3 more minutes. Now gradually add the remaining sugar (½ cup minus the 2 teaspoons) and continue mixing for a final 4 minutes.
With floured fingers, pinch a big piece of dough and pull it away from the mass. It should stretch about 3 inches without tearing – it will feel a bit like a rubber band. If it tears, mix for another 1 to 3 minutes.
Using a rubber spatula, transfer the dough from the bowl onto a floured work surface.
Form the dough into a ball and place it in the prepared bowl.
Cover with plastic wrap and let the dough rise at room temperature until it has doubled in size, 2 ½ to 3 hours. (If you are making the dough ahead – either for convenience or to develop more complex flavors – simply deflate it after this initial rise, then re-cover it with plastic wrap and refrigerate overnight. The next day, pull it out 2 hours before you want to use it, and allow it to come to room temperature. The dough should be doubled in size and feel slightly warm to the touch. This dough is best used by the second day. If you'd like to freeze brioche dough, it's best to form it into the desired shape, brush it with egg wash, wrap it well, and freeze for up to a week.)
Divide the dough in two equal balls.
Turn dough out onto the work surface. Roll into a neat rectangle no wider than the loaf pan you're going to use, and about 18 to 24 inches long. Smear with 2 tablespoons melted butter. Mix sugar and cinnamon together, then sprinkle evenly over the butter-smeared dough. Starting at the far end, roll dough toward you, keeping it tight and contained. Pinch seam to seal.
Smear loaf pans with softened butter. Place dough, seam down, in the pan. Cover with plastic wrap and allow to rise for 2 hours. Do this for both loaves.
Preheat oven to 350 degrees.
Mix a little egg with milk, and smear over the top. Bake for 40 minutes on a middle/lower rack in the oven.
Remove from the pan and allow bread to cool.
Adapted from Leslie Mackie's Macrina Bakery & Cafe Cookbook: Favorite Breads, Pastries, Sweets & Savories