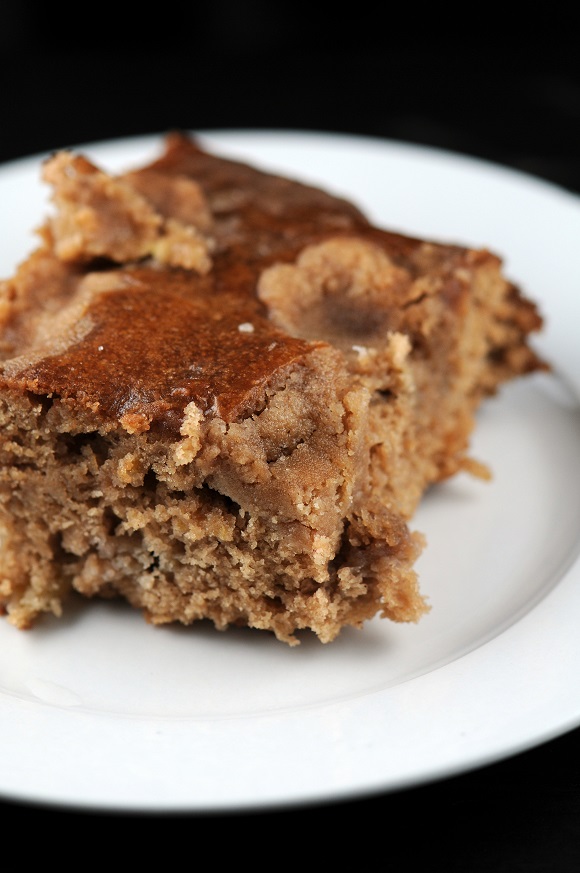 Writers block this week…or more like too tired block. So I thought I would go through the emails and answers so of the more interesting and most popular ones on here. Without further ado here is another installment of Dear Peabody…
Do you have a New Year's Resolution?
Kind of. Sort of. Not really. Each year instead of quit this, quit that, lose this, gain that, do more of, do less of….I pick a word. Quite a few people do this now. I know my friend Kristen does this as well. I pick a word for the year and figure out what I need to do that year to embody that word. For those curious my word for 2014 is: Flourish. And I intend to do just that.
Are you taking MDP's last name?
I get this one a lot. Some people keep their last names when they have a blog but I won't be. I'm lucky enough that my first name stands on its own. When people mention me it isn't do you know Peabody Rudd? It's do you know Peabody. So switching won't be ruining me professionally. Plus I'm a little old fashion in that area where I believe in taking the man's name. Hyphening isn't for me (though if that is for you go for it…or keep your own. Or do what my friend B's parents did to her and made her middle name her middle name so that when she got married she still had her maiden name as well…rather clever).
Did you have the wedding yet and I missed it?
No you didn't miss it. I can assure you that some of it will of course be shared on here! If you are super curious I have been showing little glimpses on Instagram. So if you are nosey feel free to follow me on there (just have to request to follow). If you follow me on Facebook you know I was dancing around in my veil (allegedly) and had an interaction with the UPS man while wearing it. 🙂
What style wedding are you having?
I'm assuming you mean like elegant (ha!), casual, contemporary, rustic, etc. I think what best describes it is eclectic. Think my website translated into a wedding theme. 🙂
Are blog readers going to your wedding?
Well yes and no. Many of my friends read my blog so yes, but otherwise people just coming because they read my blog…no. But many beyond awesome readers have lent their talents to this wedding and I have been beyond touched. If those who helped out were local I would definitely have had them at the wedding. As it is we are already pushing the amount of people…we are way above cap already. What can I say MDP and I know a lot of people whom all seem to want to come to our wedding.
What was the strangest Christmas gift you got?
A replacement part to our dryer. We were having to keep our dryer closed with a broom for a while so while it was probably my cheapest Christmas gift if was by far the most useful. 😛
Do you have a mortal enemy list like Sheldon on Big Bang?
Absolutely. I also have my spot at the dinner table and tell people they are in my spot if they sit there.
Is there a food chain you are embarrassed to like?
Sadly yes, I actually crave Red Robin's Crispy Chicken Salad with honey mustard dressing. When we had a TGIF's I loved the Jack Daniels Chicken Strips. Carl's Jr. in my opinion is the greatest fast food chain of all time and was beyond elated when they started putting them in WA state. I love the deep fried green beans at Applebee's.
What is the last thing you ate?
For breakfast this morning MDP made us a frittata of uncured pork belly (we salt it), black beans, eggs, and avocado. He is one heck of a breakfast cook let me tell you.
I have ton more questions I could answer but need to get on with the day. This homely looking cake is surprisingly yummy. MDP's son was a skeptic when I told him he was eating apple cake…commenting he had only had apple pie before never in cake form. I told him to try it and if he didn't like it don't eat it. Yeah, he ate two pieces…I feel confident he liked it. As did everyone else as the 9-x-13-inch pan lasted a day and a half in the house and I only had two pieces (and no those two pieces weren't half of each side).
This is a moist cake and I almost skipped the brown sugar glaze but glad I did not. It's a yummy way to start the day…or afternoon, or evening.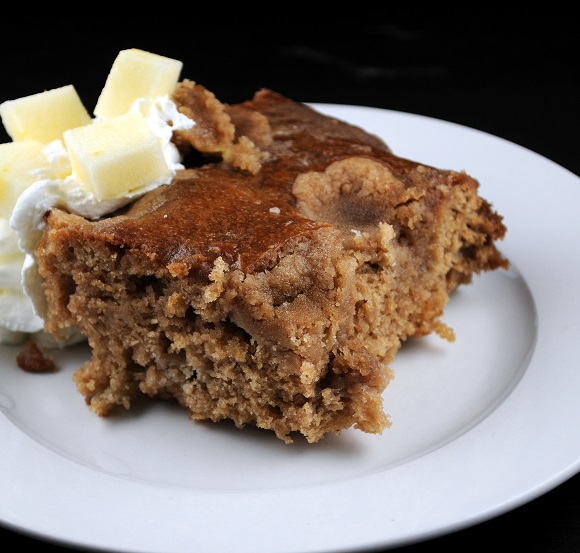 Ingredients
Cake:
½ cup unsalted butter (I used Plugra)
1 1/2 cups packed light brown sugar
2 large eggs
2 cups all-purpose flour
1 tsp. baking soda
1 ½ tsp. apple pie spice
1/2 tsp. salt
1 cup Greek yogurt (or sour cream)
1 tsp. pure vanilla extract (I used Rodelle)
2 cups peeled, cored and chopped apples (I used Opal)
Crumble Topping:
1/2 cup packed light brown sugar
1/2 cup all-purpose flour
1/2 tsp. ground cinnamon
4 TBSP unsalted butter, at room temperature
Brown Sugar Glaze:
1/2 cup packed light brown sugar
1/2 tsp. vanilla extract
2 TBSP apple juice
Instructions
Preheat the oven to 350 degrees F.
Spray a 9-x-13-inch pan with baking spray.
Using a stand mixer with a paddle attachment cream together butter and sugar until light and fluffy.
Add the eggs 1 at a time, beating after the addition of each.
Sift together the flour, baking soda, apple pie spice, and salt.
Add to the wet ingredients, alternating with the Greek yogurt and vanilla.
Fold in the apples.
Pour into the prepared baking dish, spreading out to the edges.
For the topping:
In a medium bowl, combine the sugar, flour, cinnamon, and butter, and mix until it resembles coarse crumbs, you can use your hands or a pastry cutter.
Sprinkle the topping over the cake and bake until golden brown and set, 35 to 40 minutes. Remove from the oven and let cool on a wire rack for at least 10 minutes.
For the glaze:
Combine the sugar, vanilla, and apple and mix until smooth.
Drizzle the cake with the glaze and let harden slightly. Serve warm.
https://www.sweetrecipeas.com/2014/01/12/apple-pie-coffee-cake/