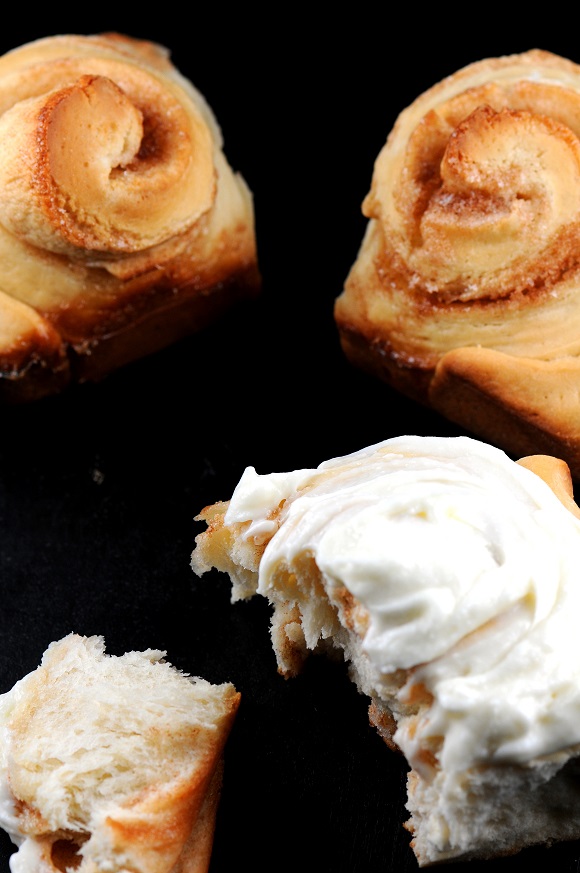 Dear Santa,
It's that time of year. The time of year where you and I disagree on what constitutes naughty and nice and what is good and bad. 😛
I'm "good" at spending hours on Pinterest helping others see things they want and can't have. Recipes they will probably never make. Crafts that they will never have time to do. Clothing that no one can afford.
I'm "good" at walking into a room and thinking to myself….why did I come in here again?
I'm "good" at going to the grocery store and coming back with 10 things I didn't need but not with what I went there for.
I'm "bad" at being suckered into anything companies flavor peppermint for the holidays. Did you know that they make Candy Cane Milano's…yeah, those are addictive. Oh and Peeps, which they are peppermint and then dipped in chocolate. And of course my favorite cocoa of all time comes out this time of year. Then when I saw the Peppermint flavored Circus Peanuts I all but lost it (in a good way).
I'm "bad" about spoiling my dog…though not to the point where I don't realize that when she is jumping on you and crushing your manhood that it's not cute. 🙂 Though she is cute.
I'm "good" at washing laundry and "bad" at folding it and putting it away. So I end up with a Mt. Pile o' Laundry to which make smaller and larger depending on how much clean underwear we have.
I'm "good" at pretending that MDP must have eaten most of the bag of *fill in the junk food blank* since surely I did not eat that all myself. The same reasoning goes for wine bottles. 😛
I'm "bad" at comprehending why people do what they do. I'm "bad" at not getting why when you tell a person no and they don't like that answer they keep asking, only to get upset that your answer is still no. You bugging me to change my answer isn't going to happen…it just makes me like you even less.
And I am super "good" lately and making all things eggnog. I tend to be "bad" about being into a certain flavor and making baked goods in that flavor profile. But these are delish!
Once again I am teaming up with Red Star Yeast this time going the breakfast treat route. And once again I used their Platinum Yeast because it is AWESOME. I have no idea why it's so good but it is so I keep using it. I have yet to have a yeast product fail (yes it happens to even experienced bakers) since using the Platinum.
I have a cinnamon roll recipe that used a lot of milk so I figured why not sub eggnog for milk? I used ½ cup of milk because I ran out of eggnog (feel free to use all 2 cups as eggnog). What is so great about these is that you can totally tell they are eggnog without it screaming eggnog (if that makes sense). Of course it doesn't hurt that they are covered in cream cheese frosting spiked with bourbon (you can skip that and just add more eggnog).
If you are still fearing the yeast I challenge you to give these a try…they are perfect for holiday time.
You can find Red Star Yeast on Pinterest, Twitter, Google +, and Facebook.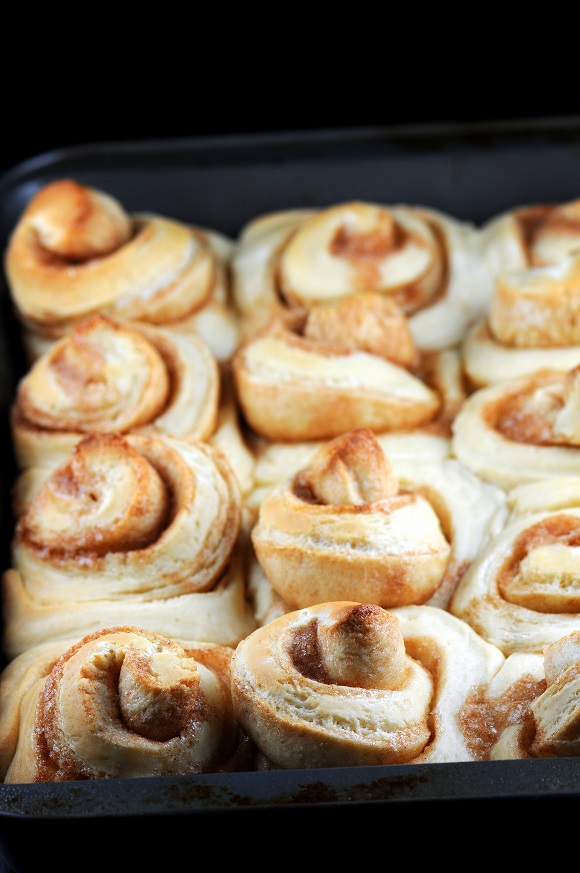 Ingredients
For the rolls:
1 ½ cups eggnog
½ cup whole milk
6 TBSP granulated sugar
2 tsp. salt
1/4 cup unsalted butter
1 egg, slightly beaten
2 1/2 tsp. active dry yeast
¼ tsp. ground nutmeg
6 cups all-purpose flour
For the Filling:
1 cup granulated sugar
2 tsp. ground cinnamon
¼ cup unsalted butter, melted
For the frosting:
6 oz cream cheese
1 ¼ cup powdered sugar (at room temperature)
1 TBSP Bourbon
1 TBSP eggnog
Instructions
For the rolls:
Place eggnog and milk in a saucepan over medium heat and bring just to a boil.
Combine 6 TBSP of the sugar, the salt, and the butter in a large bowl, pour the hot milk over it, and let cool to 110-115F.
Add yeast and egg to the cooled milk mixture, and mix well.
Add the flour and nutmeg and mix until the dough is soft.
Transfer the dough to a well-floured board and knead until very smooth and elastic, about 5 minutes ( you can also use the dough hook if you don't mix by hand).
Place the dough in a large, well-greased bowl, cover with plastic wrap, and let rise until doubled in volume, about 1 hour.
Grease a 9X13 inch pan; set aside.
Punch the dough down, place on a well-floured board, and roll it out into a 10 X 14 inch rectangle and brush it with the melted butter.
Combine the sugar and cinnamon and sprinkle the mixture over the butter.
Starting at one of the long sides, roll the dough up, and pinch the seam well to seal.
Using a serrated knife, cut the dough into 2 inch thick slices, and place them in the prepared pan. Cover with plastic wrap and let rise one more time, until doubled in volume, about 1 hour.
Preheat the oven to 350F.
When the rolls have risen, bake until golden brown, about 25 minutes. Let cool for about 5 minutes.
While rolls are cooling, prepare the icing(recipe follows). Drizzle the icing over the orange rolls and serve warm.
For the frosting:
Mix all the ingredients together until smooth. If too thin add more powdered sugar.
https://www.sweetrecipeas.com/2013/12/04/eggnog-cinnamon-rolls/