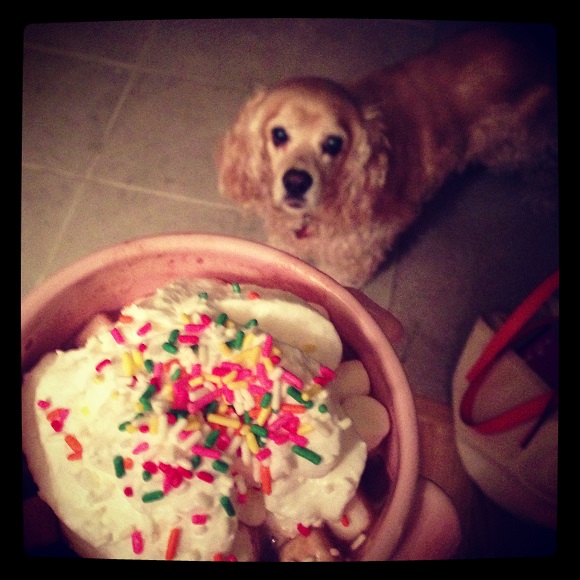 So a common theme in me asking what people liked about the blog was that people are "nosey" (their words not mine) and they liked seeing what was going on in my life. Which at first I thought was weird but then realized that I love How Sweet It Is Tuesdays where she tells what she is currently in love with. A lot of bloggers have been doing this as of late so I thought okay I'll jump in.
The first photo is the recipe for today…Cake Batter Hot Chocolate. How have I never thought to add a few scoops of cake batter to my cocoa? I mean I love Funfetti! Love. So yeah, it's pretty much my new way to drink cocoa now.
Though it's been a little too warm for cocoa as of late (oh how I wish it was fall). But summer does mean Farmer Market action. The Cherry Cider was awesome!!!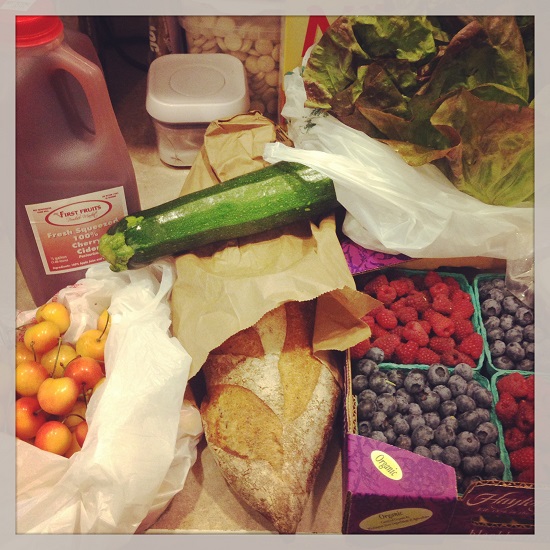 And yeah, the view only 10 minutes from where we live isn't half bad either. 🙂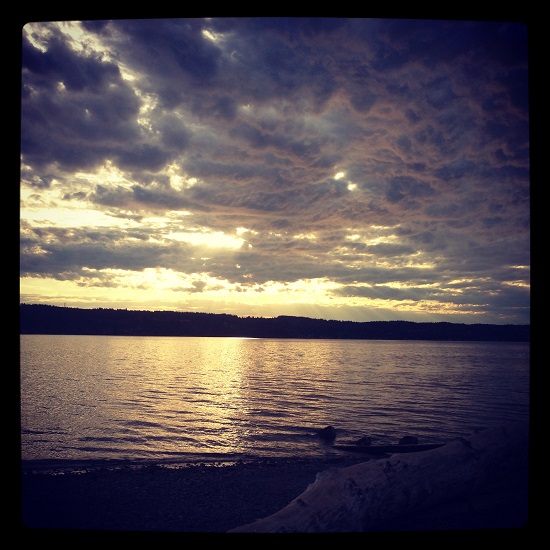 Because I'm sure you all have been thinking daily about which hockey team I have to cheer for now, my player went to the Montreal Canadians. MDP and I are on the bandwagon and already (as you can see) have a few items showing our support. I will say this…I sure do like the Canadians colors way better than the orange and black of the Flyers. Now to brush up on my bad French.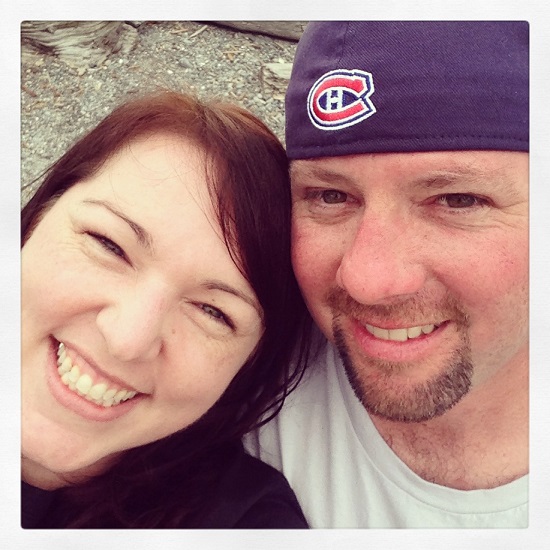 A couple weekends ago we went to the Urban Craft Uprising…back in the old day they called them Craft Fairs. I doubt any of these people could stage an uprising. But there were interesting things like my UniGoat shirt I found. But the real reason I went was to see my always smiling buddy CakeSpy. She's just the cutest.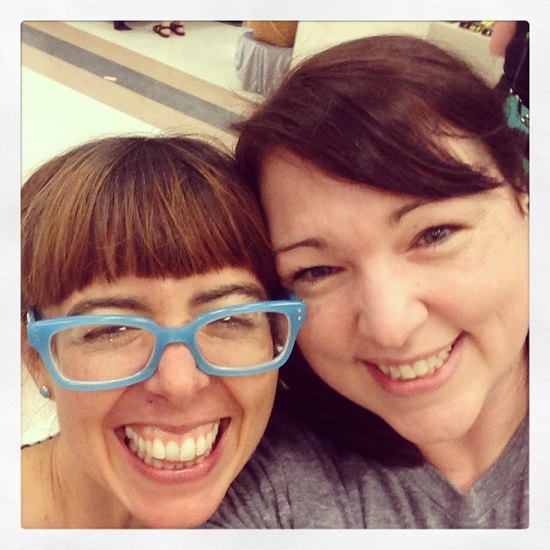 So I knew Twinkies were back…but I didn't realize my Donettes were coming back too! It was a very happy day and I may have scared a few people at the Safeway with my over celebration of the Donettes discovery.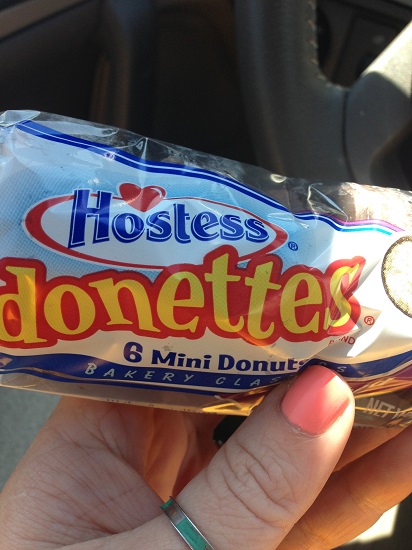 Because I don't feel people do enough just because stuff, MDP, myself, and a fellow food blogger that I know from back in the day met up at the local watering hole for some beer, trivia, and in my case a giant plate of tater tots and this here Malted Waffle Banana Split. It's about as awesome as it sounds.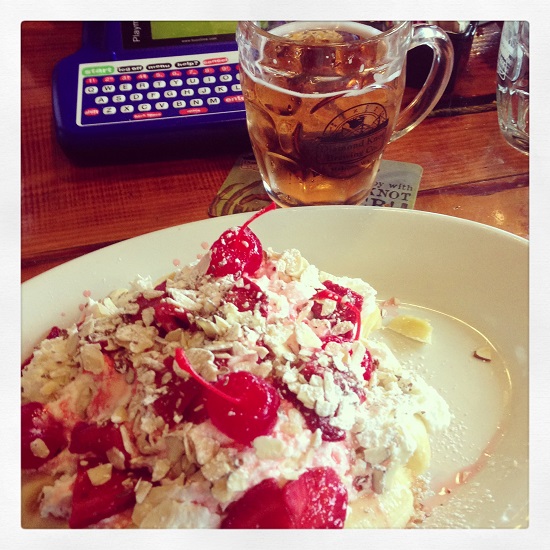 And because I have eaten WAY more dairy than my body wants me too…it did this. So I am having to give up dairy for 10 days. Along with a slew of other really awesome things to reset my body. Sigh. So if I seem cranky I'm sorry. The lack of good food made me do it. 🙂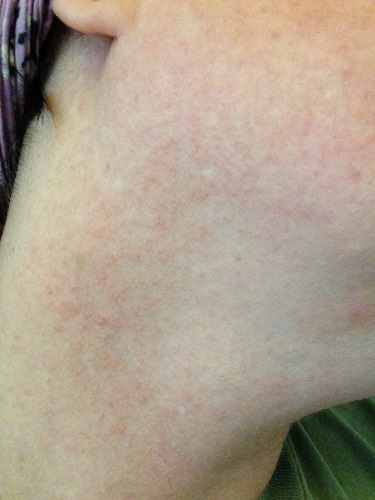 So I mentioned before that I soooo want it to be fall. I am giddy that school supplies are out at the store and all the fall clothing items are trickling into stores. Which means I do my annual search on Ebay for a new coat. July is the perfect month to do it. It's hot. People tend to purge and not think about warm coats in the middle of the summer heat wave. One thing not known about me is that I excel at finding good clothing finds on Ebay. The secret? Misspelling. I find so many things because people can't spell Anthropologie correctly. So there was this cute coat (you can't really see it but it has ADORABLE stitching) this last week for a price that lets just say you would hate me for. In fact my last 5 coats (I have a coat thing/problem) all are from Ebay. Some used (which I'm fine with…most people don't sit naked in their coat…well maybe a trench coat) but this one was new with tags. So the last 5 coats total have cost me less than $100, not bad for 5 coats. So hurry up fall, I want to wear this baby!!!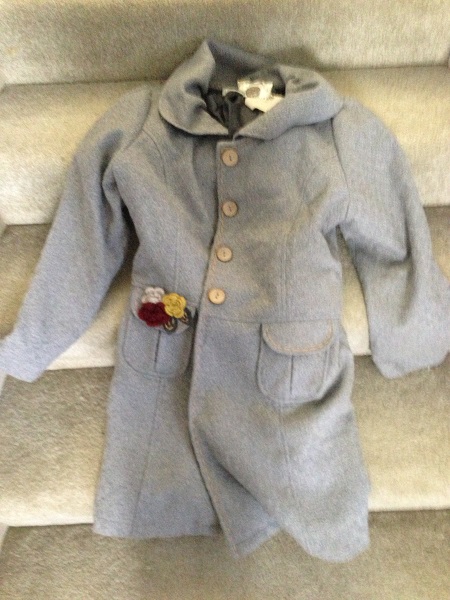 So while others were bidding for baked goods at the Muffins for Muffin auction I bid on Sprinkle Bakes signed copy of her book SprinkleBakes: Dessert Recipes to Inspire Your Inner Artist
. I already own a copy yes, but this book is totally worth having two of…and this time it's has a sweet message in it. Oh and I got pink sprinkles sent too. I had asked for Channing Tatum but he must be showing up later. For now the sprinkles will do. ;)
Which if you don't have this cookbook yet…seriously…$12…go get that.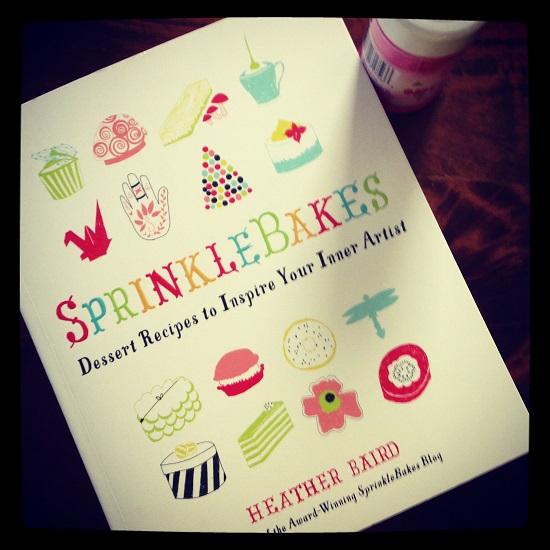 Cake Batter Hot Chocolate
Ingredients
1 cup milk (your choice cow, almond, soy, etc)
2 heaping TBSP hot chocolate mix
3 heaping TBSP Funfetti Cake mix
Whipped cream
Marshmallows
Sprinkles
Instructions
In a small saucepan, whisk the milk, hot chocolate mix, and cake batter over medium heat.

Whisk until ingredients are fully incorporated and the hot chocolate is at the desired temperature.

Top with marshmallows, then whipped cream, then sprinkles. Or whatever variation floats your cocoa boat.
https://www.sweetrecipeas.com/2013/07/24/cake-batter-hot-chocolate/