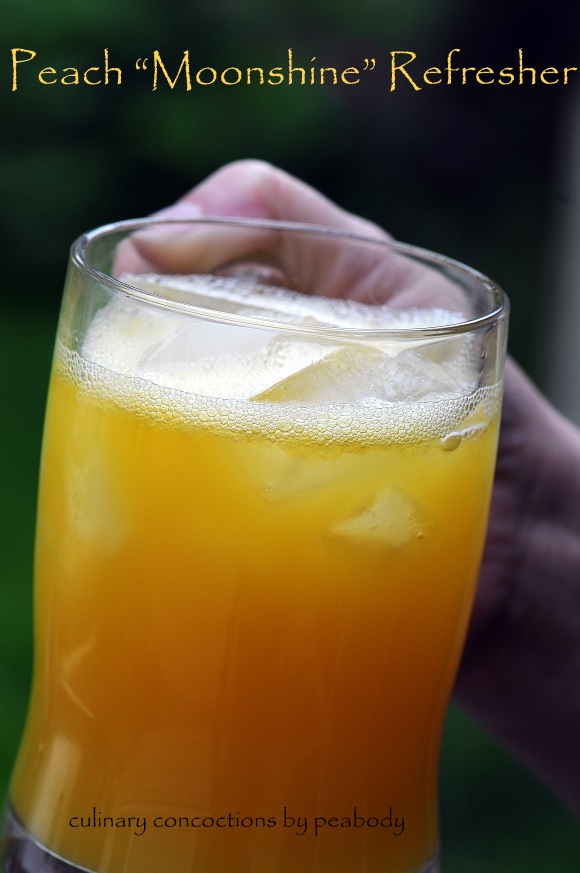 One of my goalies from years ago was really into making Apple Pie Moonshine. He used to bring it to us in jars when it was his turn for team "snack". I miss having him as a goalie. 🙂 So when I was reading Bon Appetit magazine and ran across a recipe for "moonshine" I was intrigued…especially since it was in a reputable magazine. This time it was for Peach "Moonshine".
It's not really moonshine in the traditional sense. I haven't made a still or anything. Just a bunch of vodka, some canned peaches, and some dried peaches and some time. Then after a week I funneled it back into a bottle. It smelled kind of peachy but it definitely smelled stronger than when I made it. 😛
Knowing that I am wimp when it comes to hard liquor I knew I needed to add stuff to it to drink it down. And boy can you drink it down with this recipe. We had a BBQ on Sunday and made a few batches of this. It's definitely something that hits you all of a sudden. Kind of like the first time I had homemade (not the bottled crap) Lynchburg Lemonade which was served in a 10 gallon trash can. Classy.
I will totally make this again but will venture out into other flavors. I just love the idea of having alcohol fermenting in the back of my pantry hidden in the cool, dark corner.
Hopefully you all had a good Memorial Day and took a few minutes (at least) to think about why we really celebrate this day.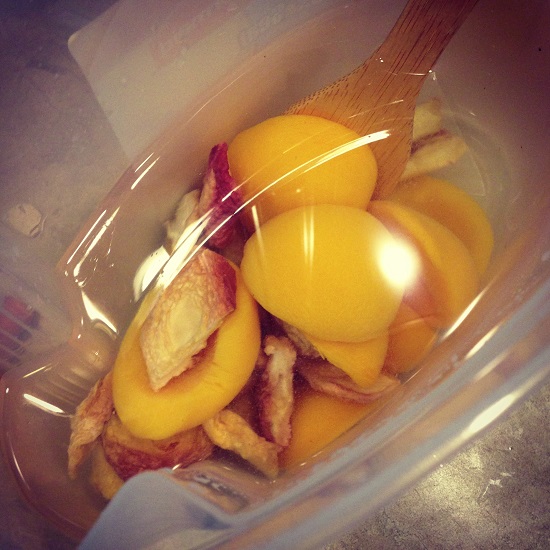 Peach Moonshine Refresher
8 oz. Peach "Moonshine" (see recipe here)
4 oz. pineapple juice
4 oz. orange juice
2 oz. fresh lemon juice
4 oz. Sprite
4 tsp. granulated sugar
Pour all the ingredients into a blender on low speed.
Pour into a serving pitcher with ice.
Serve and be warned…they pack a bit of a punch when you stand up after drinking too many.