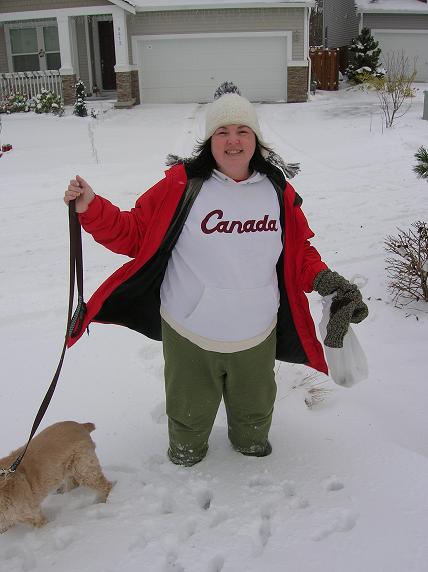 January is coming and that means a lot of you will flee my site. I've already seen a big drop off. The holidays are closing down and everyone will pledge to lose weight and get in the best shape of your life in 2013 and you can't do that by eating pastries and goodies. You must say goodbye to carbs, go Paleo, take supplements, strap yourself to the treadmill, never eat anything you like again. Clearly that is the way to go and clearly you can't make anything on my site and eat it and lose weight right? Guess again.
The first photo is of me at my highest weight. I lost weight on Weight Watchers a few years back and then gained a lot (not all of it back) thanks to Prednisone and this year have been slowly losing what I gained back. But this time at a MUCH slower rate. I have given up nothing. Not a thing. What I have done is eat less of it. I also kind of follow the 90/10 rule as in most of what I eat during the day (90%) is what the world would consider "healthy" food and the other 10% are things like beer and food I make on the blog. I eat sweets every day.
So please don't leave just because you think you can't eat any of this type of food anymore. You can. And you can lose weight doing it. Just make sure that you are loving everything you eat or as I like to say take what you want but want what you take. If it's so-so don't waste your calories on that. I know I gained weight over the holidays and that is okay. I can blame one source….the shortbread sugar cookies. And you know what it was so worth whatever gain I got. I know it's not a big gain as everything fits about the same. But those were seriously awesome cookies and they don't get made again until next Christmas…so yeah it might take a month to work it off but you know what I'm pretty cute as I am right now. 🙂
The second photo was of me today. Don't ask what I was doing we were being silly. I'm not wearing the best outfit to show weight loss (aka bulky sweatshirt) but I'm pretty sure to the average eye you can see that I weigh much less than the first photo.
So please stick around. Learn to first love yourself as you are…for if you don't love yourself now you aren't really going to be loving yourself smaller. Learn to eat any and all foods in moderation. Move your body every day. Don't worry if you aren't losing fast. Be realistic. You didn't gain it all in 6 weeks and you aren't going to lose it all in 6 weeks…well you might but you can't live on 6 almonds and boiled chicken breast for the rest of your life. You can try but if you read food blogs chances are you are like me and you love food. If you are not allergic to it, not supposed to eat it (diabetic), don't have a health condition that says don't eat that then there is no reason to say goodbye to your favorites.
Enough of that…hopefully I convinced you to stick around. 😀 If not I will see you in February when you are in search of a Valentine's dessert. So if this is goodbye I leave you with this appetizer recipe just in time for New Year's Eve. If you have some vegetarian friends simply leave off the roast beef as the cheese and artichoke are yummy all along.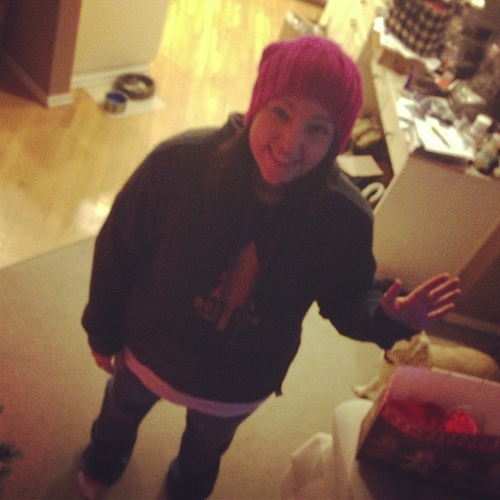 Artichoke Crostini with Roast Beef
10 ounces marinated artichoke hearts
1 garlic clove
3 TBSP white wine vinegar
1/3 cup olive oil
salt and pepper to taste
4 ounces Parmesan cheese, thinly sliced
1 ½ pounds thinly sliced roast beef
2 thin baguettes
Drain the artichoke hearts. Discard the liquid (unless you want to drink it or something). Place the artichoke hearts into a blender or food processor.
Add garlic, oil, vinegar, salt and pepper. Puree. Set aside.
Cut the baguettes into thin slices, getting about 32-38 slices depending on how you cut. If you cut uneven and badly like me then you need room to recover.
Toast bread in oven under broiler for a few minutes until light golden brown. Watch to see that they don't burn.
Spread each slice of bread with artichoke puree. Place a slice of Parmesan cheese followed by roast beef.